Birth Date
Height
Weight
Eyes
Hair
Build
Glasses
She is
Smoke
Drink
11 August
162 cm 5' 4''
53 kg 117 lbs
brown
black
slim (slender)
No
right-handed
No
Socially
Marital status
Single and No children
Want to have children?
will decide with my husband
I'm looking for
Marriage, Romance, Relationship, Dating, Traveling
Share your love with Lara!
Share your love with Lara!
Birth Date
City
Height
Weight
Eyes
Hair
Build
Glasses
She is
Smoke
Drink
I'm looking for
11 August
162 cm 5' 4''
53 kg 117 lbs
brown
black
slim (slender)
No
right-handed
No
Socially
Marriage, Romance, Relationship, Dating, Traveling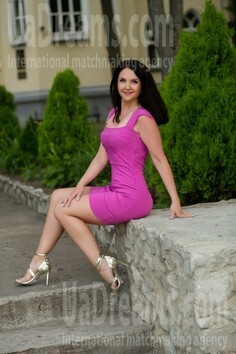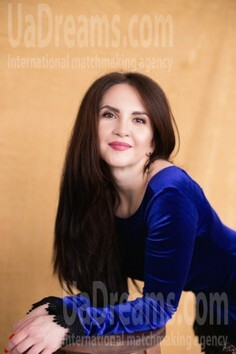 What I do in my leisure time?
In my leisure time I always do something interesting and do not sit idle. I am active and love to swim and yoga. What else? I value and cherish my friends and family and therefore devote much time to caring for them. We often have fun together, go shopping, relax in the outdoors and just walk. A simple relax with loved ones, but what could be better? :) But what if I'm tired after a hard day? It is not a problem. I can always immerse oneself in a fascinating book or movie. And of course I do not forget about yummies:)
The type of man that I desire
I am not demanding and not capricious. Therefore my requirements are simple: I am looking for a man with whom I will feel comfortable. It is important for me a man to love me, be kind, respectful and attentive to me. And of course, do not forget about his sense of humor. I want to laugh and joke together with my soulmate. But also I promise to give these things in return.
My typical day
My morning does not begin with coffee, but with awakenings at 6 am and yoga. Yoga invigorates me better than any coffee and gives strength for the whole day. But a tasty and healthy breakfast also gives me strength. I do not forget about health and beauty, so before work I bathe, brush my teeth and preen myself. Okay, I'm ready to start working, which starts at 9 am. After doing some accounting, I do not let myself sit and rest: in the evening, I always do some training :) So, the gym also occupies an important place in my life. So, now I can rest. How? Relax at home or meet friends.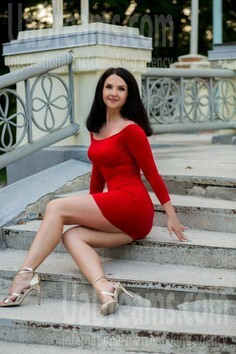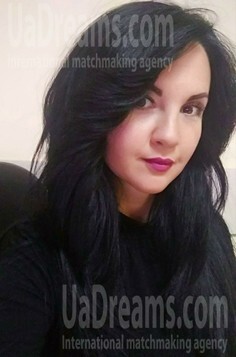 How would I describe myself
I am an active and curious girl. I always want to develop and learn something new and interesting. Therefore, I do not mind spending time visiting impressive historical places and museums.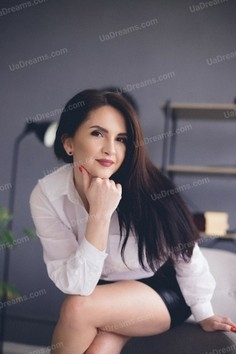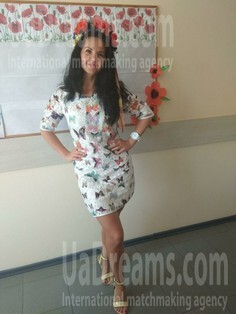 My future goals are
What does a woman need to be happy? Family, love, care and respect. This is what I want to have in the near future. I think these are the most important things for every woman. I also have a small, but so a cherished dream - I want to get a driving license and buy a car.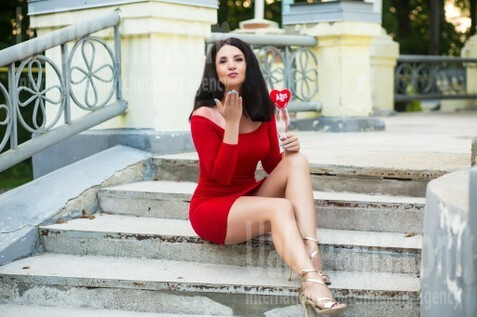 About my family
I was born and raised in an ordinary family. My mother is a teacher - an amazing woman who gives knowledge and teaches children good things. My dad is a mechanic - a man with a big heart who helps people fix their things. And the two children - my older brother and me. My brother is only 2 years older than me, so, we have been in a special relationship with him since childhood. I have a great relationship with him and his wife, and therefore we always support and care about each other.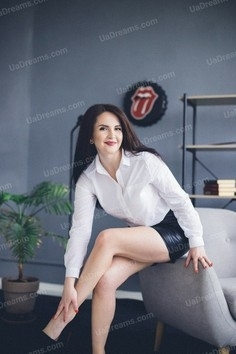 Our personal opinion of this Lady
A kind, easy-going and simple girl who knows how to be happy, to love and enjoy and appreciate the little things of life.
Lady will meet you in 11 hours Good luck!
Lady wants to chat with you in 11 hours
Lady offers to move chat for 11 hours
Lady declined invitation, but explains why:
Thanks but I can't come. Thanks though! Appreciate it!
She's online and waiting for you!
Lady is late, will be at 12:30