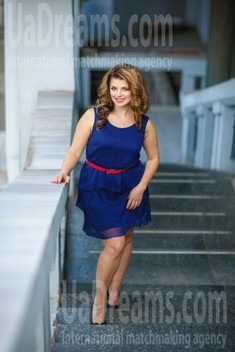 What I do in my leisure time?
Spending my leisure time outdoors, closer to nature, on the beach, on the bank of the river, in the mountains - all of this causes a great sensation inside of me and it really helps me to recharge my batteries, so to say. Water gives me vital energy, I like spending time in the swimming pool. One can also find me with a good book when I have a day off, as sometimes we all need to relax alone. I like just to sit with a cup tea dreaming and planning. In general, I try to mix active and passive way of spending my leisure time. And I'm open to find new ways to add.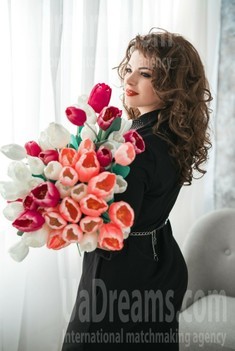 The type of man that I desire
Find me, my reliable, independent, mentally strong, loving man. I hope you don't have any bad habits. I imagine you are kind and attentive. I expect you to make wise decisions. I would like to know your name, your desires, your likes and dislikes. I would like you to be a family oriented and not to be shy to talk to me. Be also active and straight-forward, please. Let's make this world happier for one more united lovely family. May our fairy-tale story begin in a real way. I hope you can make dreams come true. Be my magician.
See her fascinating movements and charming smile...
Feel as if it was your first date with this lady — it is worth 1000 pictures!
Watch this video for FREE
Our personal opinion of this Lady
This is a very polite and tender lady who decided to join the agency with the good intentions. She wants to use her chance to be happy and to make happy the only one man of her dreams. She knows for sure what she wants from this life and can change the life of her only one into real a holiday.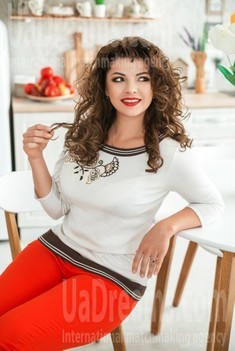 How would I describe myself
I'm well-educated, modest, honest, calm. I have nothing to hide. I've never done anything bad to anyone. I live with the open heart to all who wishes me happiness and are kind to me.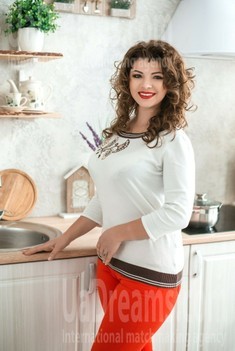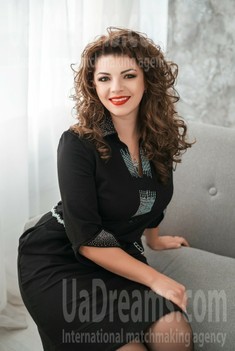 My future goals are
Searching for love is at the top, of course, and as every human being I want to have a better tomorrow for me and my dearest people. I want to find that real second half who will share with me all our good and not so good days, all our ups and downs, all our discoveries. I would like to learn English, to be a good dancer, to try my skills as a painter, to be anactive traveler and to be able to visit as many counties as I can. When I find the man of my dreams I hope our list of goals will be longer and even more interesting.
About my family
Actually, I was born in Germany but my childhood was spent in Dnepr. My father was a military man. He is retired colonel. My mom was an assistant nurse in a surgical ward. We are a very united, friendly, loving family. I appreciate that we trust each other so much and we don't have any secrets from each other. My family is my main treasure. We can easily talk about everything and support each other. My father can give me the best advice if I need it. I have two daughters, my lovely twins Stasya and Yasya. I love them so much!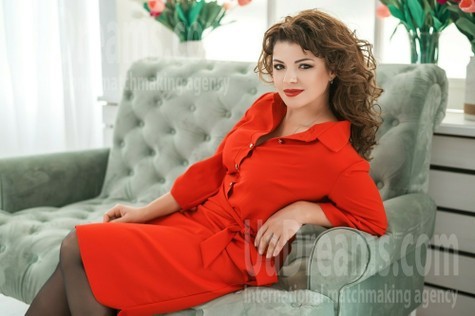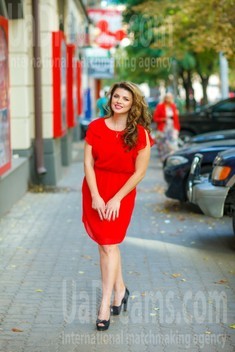 My typical day
I can't imagine the beginning of my day without at least a small cup of coffee. I know that many people do the same but for me this is the tradition I have to observe:) Then I go to work. I take care of myself and I always have my break-time. When I come back home, all my attention belongs to my dearest daughters. Also I can invite my friends to visit us or to meet them and to have a small shopping tour. Women are women but, of course, I know my limits. I agree with that thing that it is necessary to have good thoughts before going to bed. So, usually, I finish my day with a good movie or a book. I mostly have good night dreams.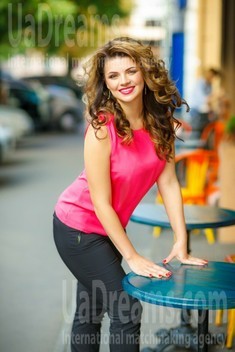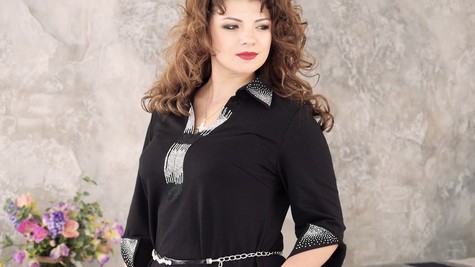 Get a much better idea of the lady's personality!
Discover her life and secrets no other men know :)
It's intriguing like finding an unknown world...