Birth Date
Height
Weight
Eyes
Hair
Build
Glasses
She is
Smoke
Drink
24 November
163cm 5' 4''
48 kg 106 lbs
brown
red
slim (slender)
Yes
right-handed
No
Never
Birth Date
City
Height
Weight
Eyes
Hair
Build
Glasses
She is
Smoke
Drink
I'm looking for
24 November
163cm 5' 4''
48 kg 106 lbs
brown
red
slim (slender)
Yes
right-handed
No
Never
Marriage, Romance, Relationship, Dating
Field of activity
Services
Marital status
Single and No children
Want to have children?
will decide with my husband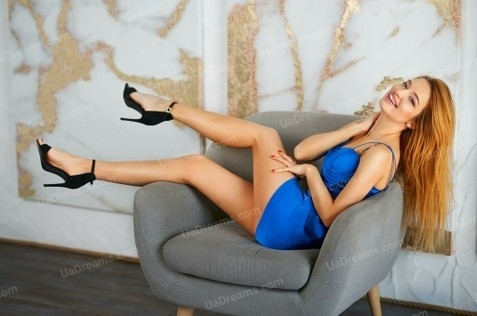 What I do in my leisure time?
In my free time, I love to cook and bake, trying new recipes. I read a lot or listen to audiobooks. Also, I love to do sports, go out with friends, go to the cinema, watch movies at home. I love shopping, photographing, and filming videos.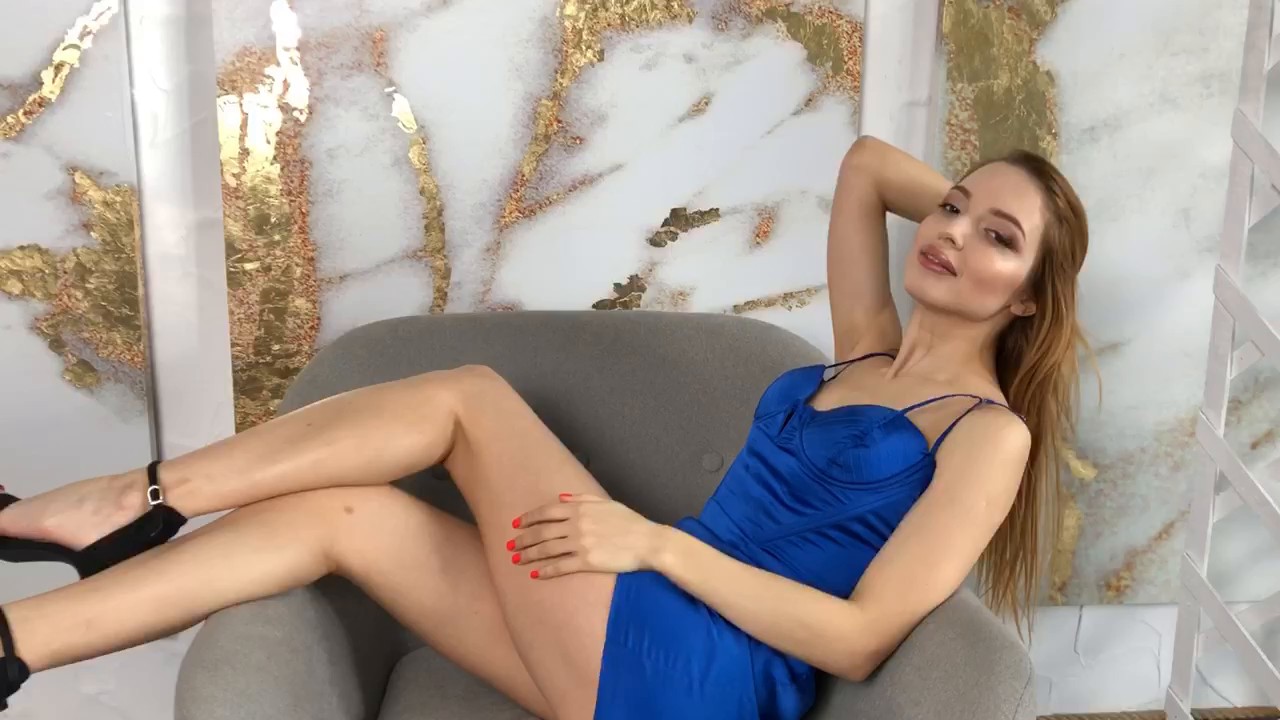 How would I describe myself
I am cheerful, sociable, I love two things very much: cats and sweets. My special Ukrainian dish is borscht. I love to create coziness in the house with all sorts of beautiful things like candles, a beautiful set, towels, bed linen.
The type of man that I desire
I would love my man to be reliable, loyal, caring, sincere, and intelligent, with a good sense of humor. I would like my man to accept me for who I am, and not try to change me. The most important thing for me is to feel protected next to him and to know that at any moment I can rely on him and feel a true woman beside the true man.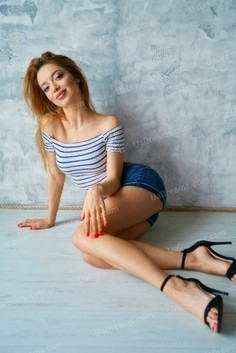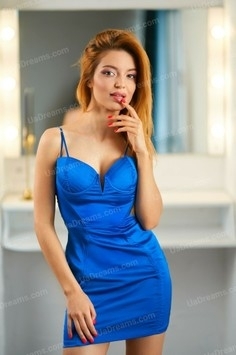 Our personal opinion of this Lady
The lady is very smiling, cute, and positive. She has twinkles in her eyes. We think she will be a good wife, and she dreams to fall in love. She speaks about love with a fire in her eyes. The lady is very polite and loves to laugh, and it is noticeable that she enjoys life and can energize everyone with her radiant smile.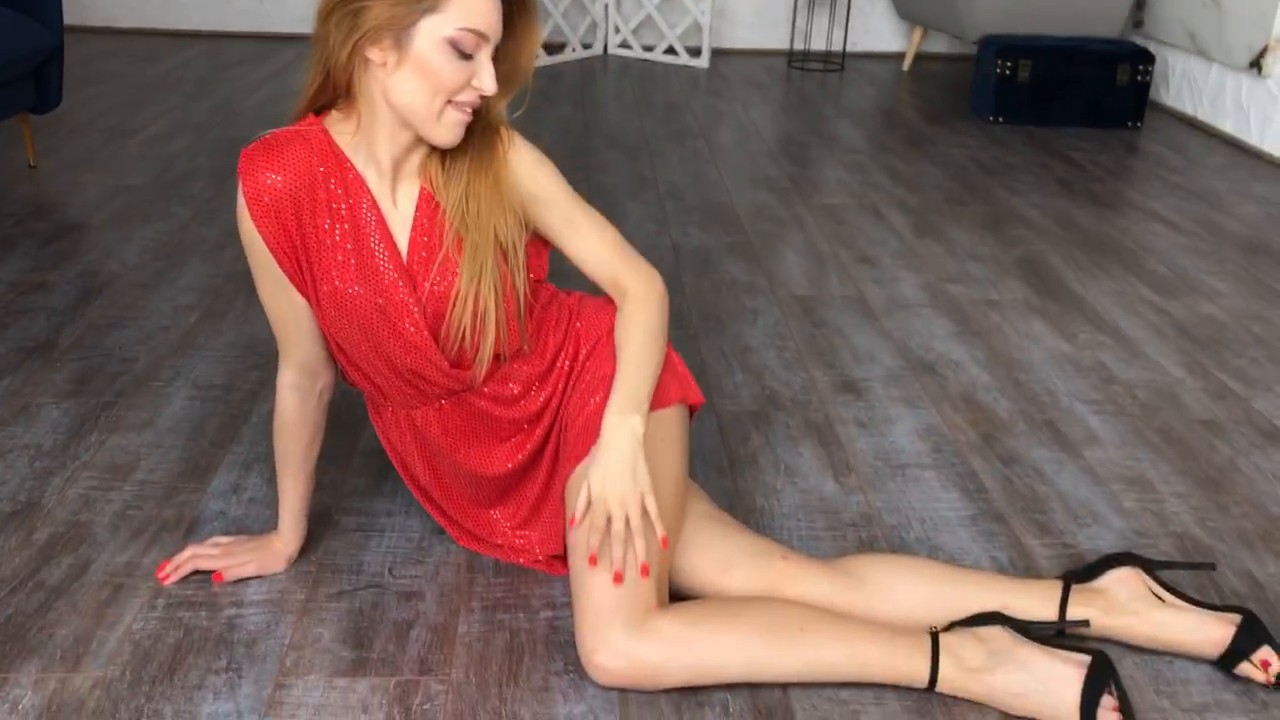 My future goals are
Well, the most important goal and dream are to marry a true and decent man and have a happy family. Additionally, my main goals and dreams in life are to buy a house, preferably outside the city and with a small garden, and to open a small pastry shop, and I dream a lot to be able to travel the world.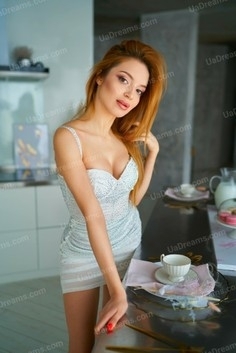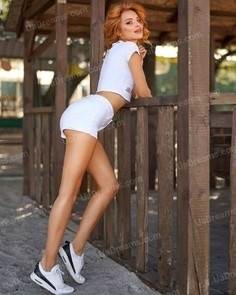 About my family
I grew up in a small family. I don't have siblings but I have cousins. Also, I am very close to my granny as she was taking care of me while my mother has been working. I can tell her everything and she always supports me, give advice and never criticize. My mother and father were divorced since I was two months old. In my family, I value a lot the fact that I can ask for help and will never be refused.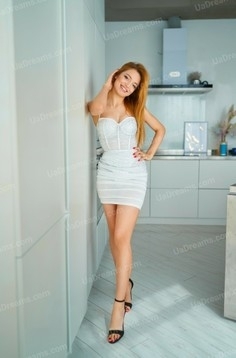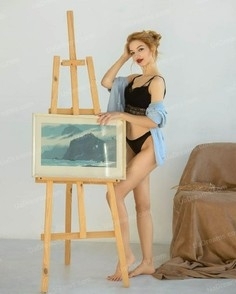 My typical day
I wake up early, make a breakfast, go to my morning workout, then I have a snack. Then I go to work. When I come home from work I clean or cook, take a shower, watch movies or read books, have dinner, take care of myself and go to bed.