Birth Date
Height
Weight
Eyes
Hair
Build
Glasses
She is
Smoke
Drink
8 May
157 cm 5' 2''
50 kg 110 lbs
blue
blonde
slim (slender)
No
right-handed
No
Socially
Occupation
Sales assistant
Marital status
Divorced and No children
Want to have children?
will decide with my husband
I'm looking for
Marriage, Romance, Friendship, Fun, Relationship, Dating
Share your love with Lesia!
Share your love with Lesia!
Birth Date
City
Height
Weight
Eyes
Hair
Build
Glasses
She is
Smoke
Drink
I'm looking for
8 May
157 cm 5' 2''
50 kg 110 lbs
blue
blonde
slim (slender)
No
right-handed
No
Socially
Marriage, Romance, Friendship, Fun, Relationship, Dating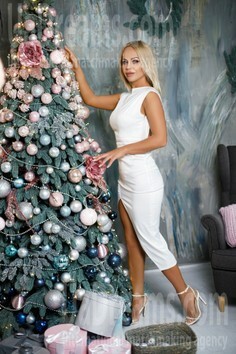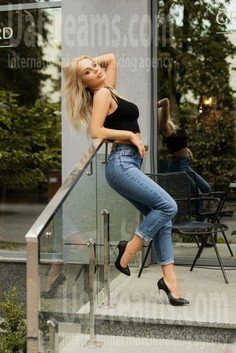 About my family
My parents did their best while raising two wonderful daughters - me and my elder sister. There's 6 years' difference between us, but I don't feel it, because we get along really well. I like spending time with my family - we usually work in the garden, watch some nice movies or go out. There are a lot of things I like about my family - support, trust, love, understanding, optimism. When I need some help or advice, I know that my Mum and my elder sister are always there for me, and I can count on them. Sometimes I just have some plans to talk over, I then need my Dad who is always ready to advise what is better for me. We all are like one team, if somebody falls, there's always somebody to catch them, and I like that a lot.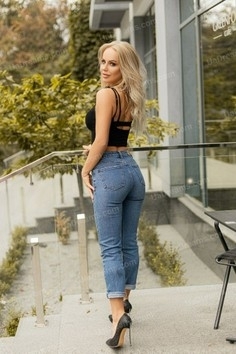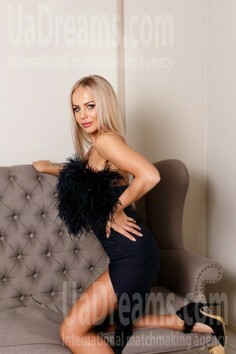 How would I describe myself
I think I'm sociable and cheerful, but at the same time I take many things seriously. I am desperately looking for a nice man to make my life brighter. I am quite family-oriented, I cannot imagine my life without a life-long reliable partner. I usually get along well with people and have an open mind, but I don't trust others easily. I don't want to be hurt by men, I am very vulnerable, like a flower. I am very sensitive, too. There is a wild side of me,too, but I will reveal it only when I meet that special one.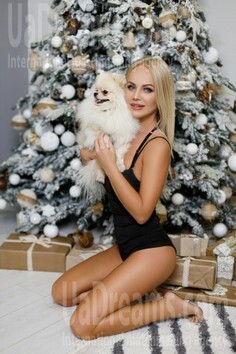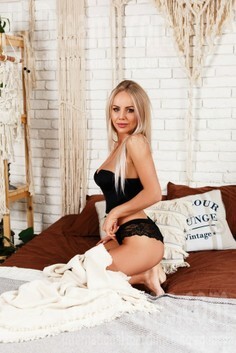 What I do in my leisure time?
I am a very creative person and I have a number of hobbies and activities that I like. One of my hobbies used to be bead embroidery, I used to embroider Ukrainian national shirts when I had some free time. But then I got a little dog, and he always tries to get my attention. My family has our own house, so I like to help my Mum in the garden when I come over to visit my parents in the countryside. A lot of my free time is dedicated to my close friends and my relatives. I always try to keep my body in good shape, so exercises are another option when I have some free time. I like dancing, too. So sometimes I just listen to some hits and dance at home. I like something relaxing when it comes to music, too.
Our personal opinion of this Lady
The lady is very pleasant to communicate with. She is both very mature, feminine, but her childish and sincere smile gives something very special to her beautiful appearance. She seems to be very kind and outgoing, as well as cute.
My future goals are
I would like to find a decent man and create a family in the nearest future. I would like to have our own house where I could use my skills as a designer (it is my profession) - I would make that a very nice and comfortable place. I think that a woman should have a talent, a kind of a gift to make any place a comfortable place. So I will try my best doing that. I will try to make my home a place where we could spend our free time with pleasure. Maybe, a nice garden to drink a cup of coffee in will be a nice idea. I got so many ideas, I just need a man who will hold my hand and be ready to start a happy life with me!
The type of man that I desire
I have imagined my soulmate many times, I don't even remember how many. I thought it was my ex-husband, but we turned out to be too different to be together. The only thing I can tell for sure that the man I would want to find here should value our relationship and our feelings and he should respect me as a woman. Of course he should love me, too. I would like to be his best friend and advisor at the same time. In my opinion, your other half is someone who should be similar to you in many ways, thus, being able to understand you. I would not like to feel abandoned or lonely when I am with him. I will support him in anything he will be interested in as long as it's reasonable. When I am in love, I am ready to sacrifice, and I will expect the same from my other half.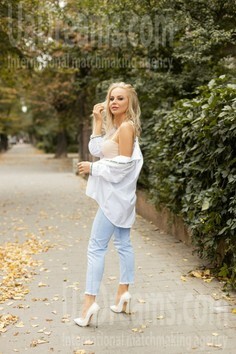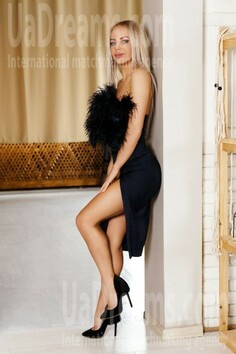 My typical day
I open my eyes early in the morning, about 7.00, and am ready to start a new day. By 9.00 I am usually ready to go to work. I work at a fur coats shop as a shop assistant. It is a nice job, although I have to know everything about the types of furs etc., I like communication with other people. I always plan my day so that I could walk my dog Kokos at least 2 times per day. I usually do it in the morning, in the afternoon when I am back home after work and in the evening after my work out. I work out at the gym 2 or 3 times during the week, which depends on my working schedule. I like having a bubble bath or watch a comedy before going to bed. I go to bed at about 11 pm.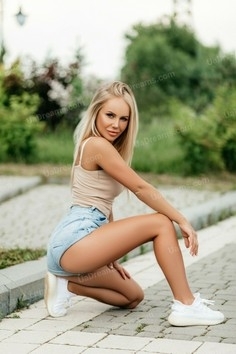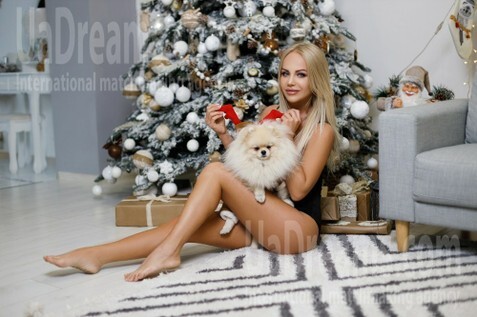 Lady will meet you in 11 hours Good luck!
Lady wants to chat with you in 11 hours
Lady offers to move chat for 11 hours
Lady declined invitation, but explains why:
Thanks but I can't come. Thanks though! Appreciate it!
She's online and waiting for you!
Lady is late, will be at 12:30