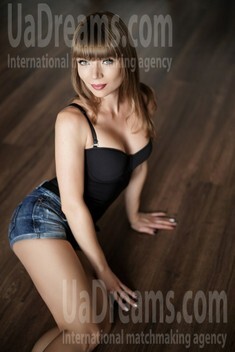 Our personal opinion of this Lady
Lidia is a calm and good woman, has a small child Daniel and is taking care of him. She is keen on sport and healthy lifestyle. She is looking for a good and supportive man in life.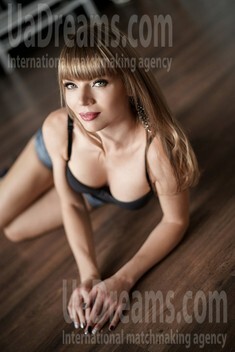 How would I describe myself
Oh, it a bit difficult to say about myself, but I do my best. Hehe :) I am a loyal woman. I am easy-going and always get pleasure from knowing new things. I enjoy travelling and have visited Egypt, Germany, Spain, Turkey, Thailand, Poland, Italy, Russia and Hungary. Most of all I enjoyed Spain and Thailand. I also would like to see more countries and help my child to discover all new and beautiful in this world. I don't like lies and I am flexible. I think that every person has its advantages and disadvantages and this is quite normal. I prefer enjoy life and live happily wearing a sincere smile :)
See her fascinating movements and charming smile...
Feel as if it was your first date with this lady — it is worth 1000 pictures!
Watch this video for FREE
What I do in my leisure time?
I really enjoy spending time in the gym. I love sport and it takes a big part in my life. I like to be in a good shape, I like my body and respect it. Also, I like walking around the city, go to the cinema, have dinner in a nice and cozy restaurant. I get pleasure from spending time with my child. I love him so much, we are very close and have many hours of a pure laugh together. Friends also take place in my life, I am quite a sociable person, I like communication, cheerful and smart people around me.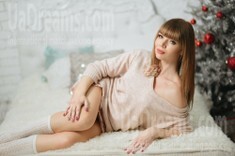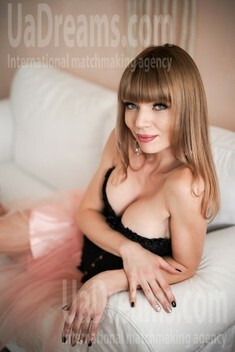 My typical day
We wake up in the morning and go to the children-garden with my son Daniel. Three times per week I go to the gym, when my son is in the children-garden. All the other time I work on the computer, I am a web designer. After work we go for a walk or watch cartoons. My favorite one is "Baby Boss". And do you have your favorite one? Huh :) I am sure if you have children, you understand me! :)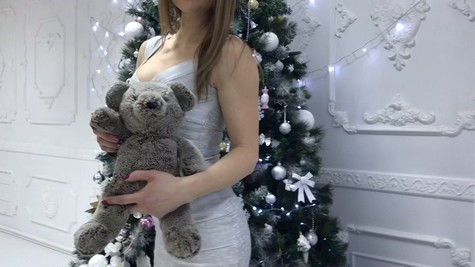 Get a much better idea of the lady's personality!
Discover her life and secrets no other men know :)
It's intriguing like finding an unknown world...


My future goals are
The main goal is to create a big and strong family. To have a nice and happy common life. I like travelling also, I would like my partner share with me this passion. I truly love it. It inspires me for new and interesting work projects. And just makes my mind wider. :) How do you feel about this? :) I would like to be around people which treat each other with kindness. I prefer my world to be light-hearted.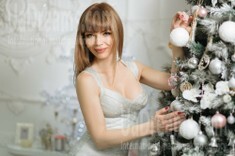 Get a much better idea of the lady's personality!
Discover her life and secrets no other men know :)
It's intriguing like finding an unknown world...


About my family
I grew up in a full-fledged family. My relations with father is always close, he understands me and never left my side. Now, my family is me and my son Daniel, he is 4 years old. As any child he likes to play a lot, he enjoys riding a children's scooter. Daniel likes to go to cafes. He is very open. Most of all I would like to stay for my child a real friend. In future I would like to meet a man who could become a true support for us.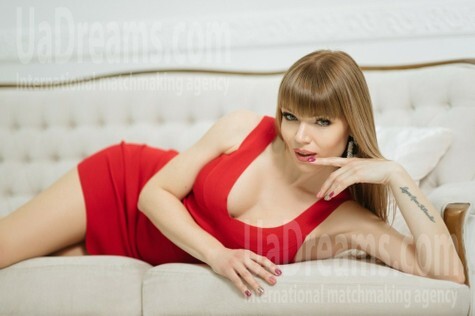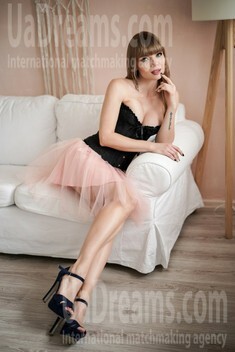 Domestic abilities
Well, I really like cleaning! It cleans my mind too, I think. Huh :) But I don't like cooking and ironing, especially if it's curtains. If my man loves to cook, then we will have a wonderful uni0n because we will be able to share household chores.
The type of man that I desire
I would like to meet a worthy and mature man! I like if he is attentive, loves children (really important for me, because I have a son), and could join our small but very happy team for cheerful life together. In my opinion, mutual understanding is necessary for strong and long-term relationships. It is also important to share life views and have common goals. And of course, take care of each other. I do not respect if a man has such qualities as selfishness and greed. And I vote for a healthy lifestyle. Love makes people beautiful, makes them shine! What is love? Love is the cherry on the cake :)