Birth Date
Height
Weight
Eyes
Hair
Build
Glasses
She is
Smoke
Drink
11 October
173cm 5' 8''
60 kg 132 lbs
brown
black
petite
No
right-handed
No
Socially
Occupation
manager economist, personal stylist
Marital status
Divorced and I have children / 1 boy
Children age
17 y.o.13 March
I'm looking for
Marriage, Romance, Friendship, Penpal, Fun, Relationship, Dating, Traveling
Birth Date
City
Height
Weight
Eyes
Hair
Build
Glasses
She is
Smoke
Drink
I'm looking for
11 October
173cm 5' 8''
60 kg 132 lbs
brown
black
petite
No
right-handed
No
Socially
Marriage, Romance, Friendship, Penpal, Fun, Relationship, Dating, Traveling
Occupation
manager economist, personal stylist
Marital status
Divorced and I have children / 1 boy
Children age
17 y.o.13 March
About my family
I have mom, dad, stepfather, two sisters and a brother. I grew up in a large family and would like those feelings, those wonderful desires that I have to compliment my future marriage... so it would last for more than a dozen years. But I know that such qualities as care, mutual understanding, respect, common values will allow my man and me to be happy, harmonious and having the most enjoyable life. I also have a son, whom I am raising and whom I love very much. My son rides a motorcycle. He is independent, very attentive and tries to earn money himself.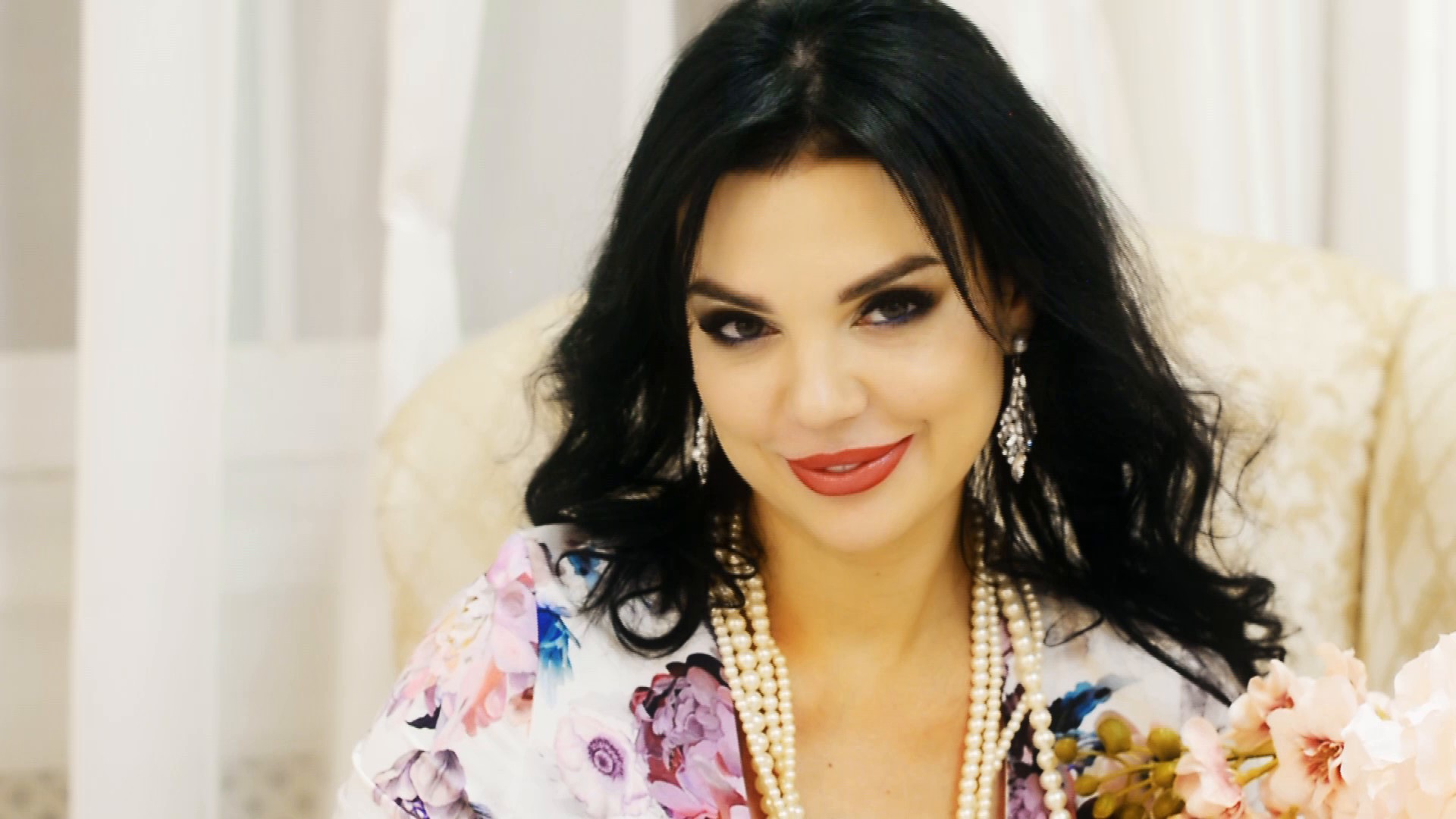 My future goals are
I want to live by the sea to start the morning with the gentle sound of the ocean waves. I also know that it is an unforgettable feeling to wake up early in the morning and meet the sunrise with the sea, feeling its breath, to plunge into special emotions with my man. But, I keep it in my dreams because I am realistic and I understand that not all dreams come true. So, a vacation or a weekend by the sea would be wonderful, romantic and very positive, do you agree with me?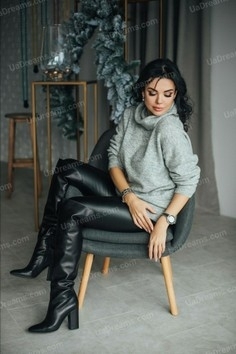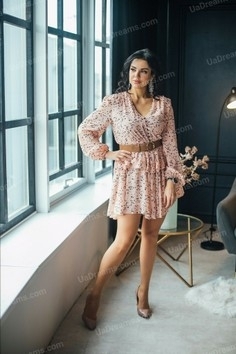 What I do in my leisure time?
What do I do in my leisure time? I enjoy learning foreign languages in my leisure time, they allow me to strengthen my focus and increase my self-confidence. I can also play the piano. I have always liked music, playing the piano and I graduated from music school with musical education in the piano class. I like vocals, I develop this talent in myself and perfectly combine vocals with piano. I like walking around my beautiful city, beautiful promenade and parks, where it is always atmospheric, interesting and positive. I lead an active lifestyle, I like to go to the gym and devote maximum time to my health. I love meeting friends to relax, talk to them and get away from active life.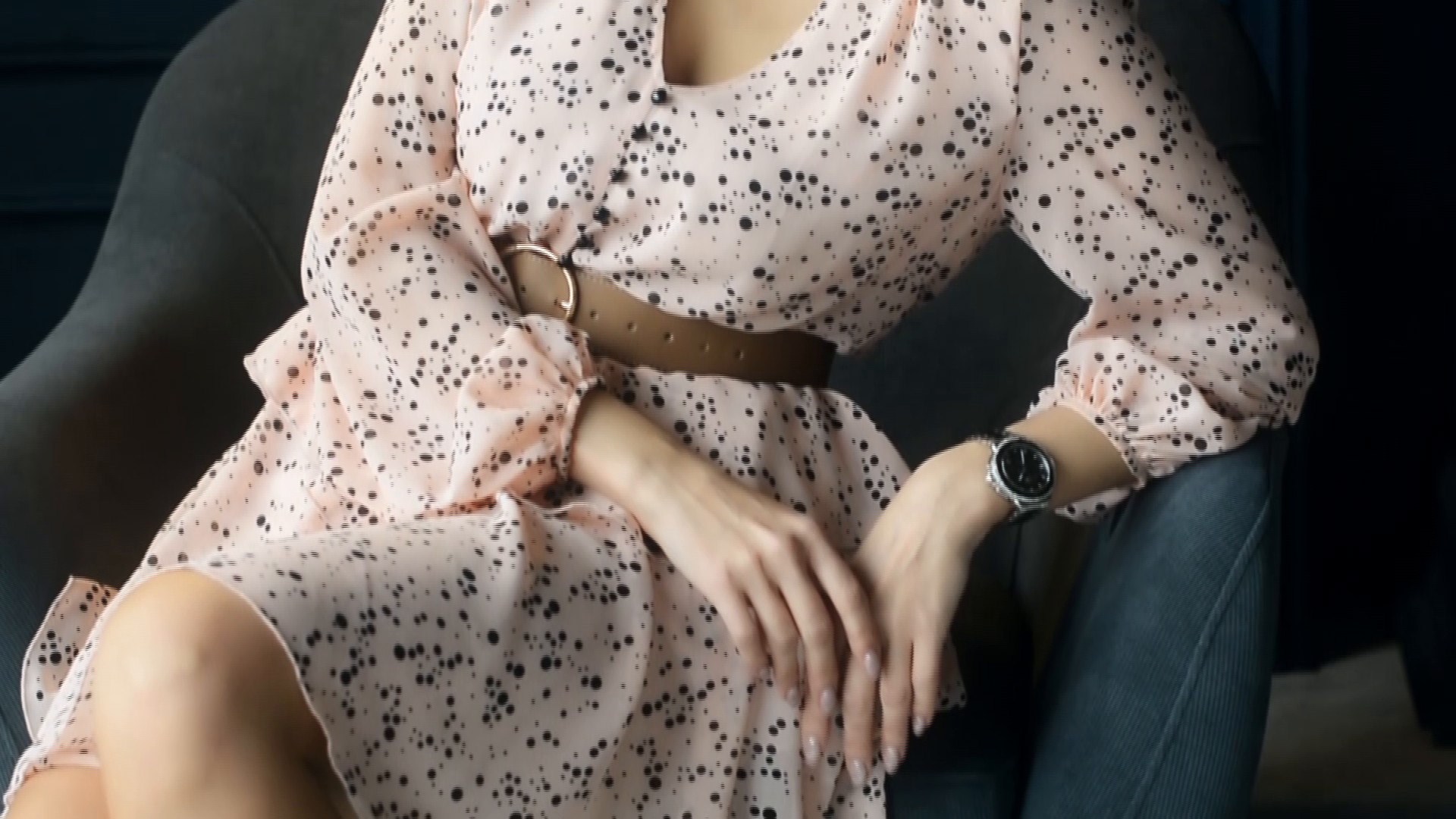 My typical day
I like to drink a cup of coffee in the morning. I do not like to wake up early and try to sleep longer. I like to fill my day with pleasant moments, and for this, I find time for walks in the fresh air, trainings in the gym, vocals and piano.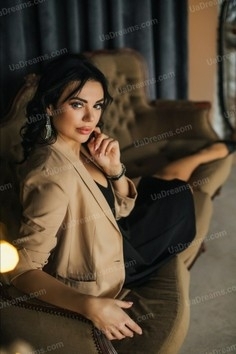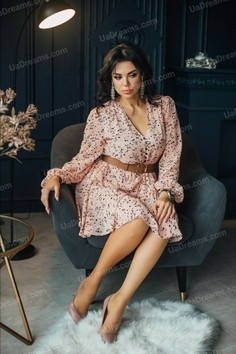 How would I describe myself
I am very positive, I like to notice the beauty in everything that surrounds me. I like freedom, I don't like pressure and control. Because I believe that trust in a relationship is the most important thing. I enjoy traveling, discovering the world and learning about the life of other people.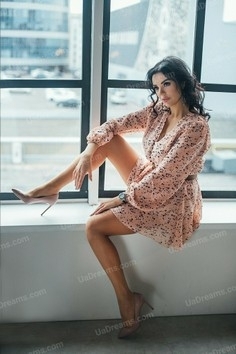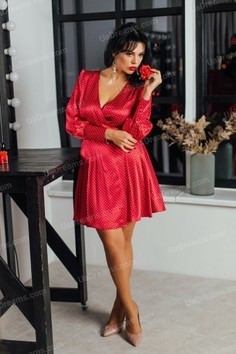 The type of man that I desire
I often imagine my future man because I really miss him in my life. I want him to be always honest with me because I respect this quality... and I will answer him with honesty in the same way. I want to see him kind, loving, caring, intelligent, understanding me and my desires. I want to trust him, be open with him and look into his eyes to feel that he is really the man that I have been looking for all this time.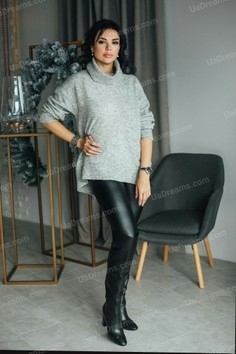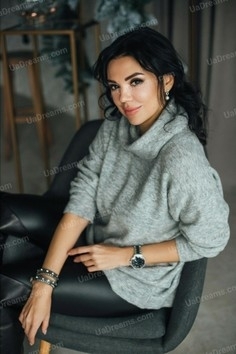 Our personal opinion of this Lady
We can say that this is a bright, interesting and talented woman who is full of ideas, positive, energy and the desire to create her own happy family. Her eyes sparkle and her smile are very sincere. She is ready to conquer her future man with her kind heart, desires and sincerity.