Birth Date
Height
Weight
Eyes
Hair
Build
Glasses
She is
Smoke
Drink
9 June
162 cm 5' 4''
55 kg 121 lbs
brown
blonde
slim (slender)
No
right-handed
No
Socially
Share your love with Lina!
Share your love with Lina!
Birth Date
City
Height
Weight
Eyes
Hair
Build
Glasses
She is
Smoke
Drink
I'm looking for
9 June
162 cm 5' 4''
55 kg 121 lbs
brown
blonde
slim (slender)
No
right-handed
No
Socially
Marriage, Romance, Relationship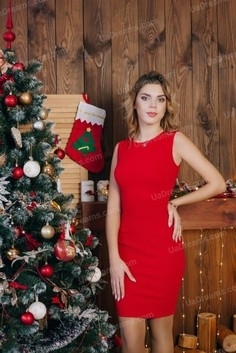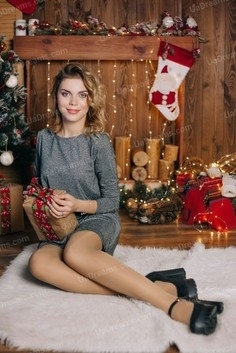 About my family
I have wonderful parents and brother. I like to spend time with my family and I have a very nice relationship with them. They want me to be happy and to find my other half. They also want me to achieve all my goals and I know that they will be ready to support me always. I want my family to be proud of me.
My typical day
I like to start my day by cooking tasty breakfast for me and by drinking a cup of coffee. Then I go to the university and I go to the library after my classes or meet with my friends. We have our favorite places where we like to have lunch or just to drink coffee and to talk. I also like to go to gym when I have free time and in the evening I usually spend time with my family.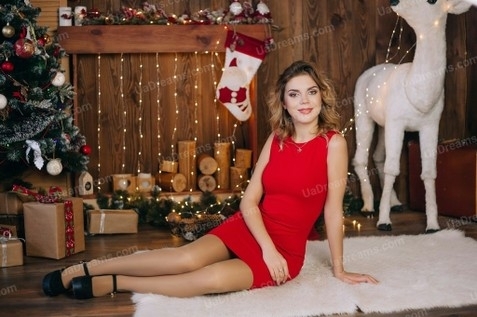 How would I describe myself
I'm a very positive lady and I always hope for the best. I believe that dreams come true and that we can achieve everything if we have someone who believes in us. I try to enjoy every moment of my life and to show my love and care to my family. I dream about that time when I'm able to take care of my husband and children.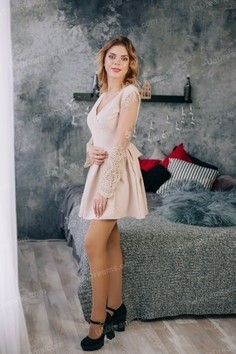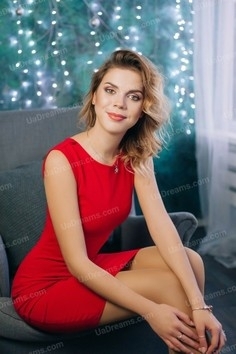 My future goals are
I think it is important for every person to have goals, wishes and dreams. I want to finish my studies and to find a job that I will like. I also want to travel abroad and to visit some beautiful countries. I dream about spending vacation in some nice places with my beloved man, but I haven't found such man yet. It is my goal to find him and to start a happy family with my man.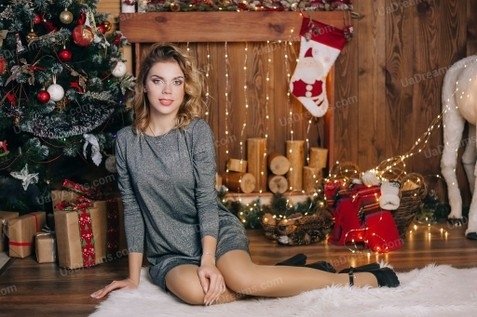 The type of man that I desire
I want my man to be kind, positive, romantic. I hope that our love to each other will always be strong and I hope that my man will take a good care of me and of our children when we have them. It will not be a problem for me if he has kids from his past relationship already and I will be ready to accept them too. I need to have reliable and supportive man by my side.
What I do in my leisure time?
I'm a very active lady and it is always nice for me to do something interesting. I like to visit new places, to try and to learn doing something new, to travel. I like to read books and to listen to music. To watch a good movie at home or in the cinema is nice for me too. I always find something fun to do with my friends or with my family, but I don't mind to spend time alone sometimes and just relax.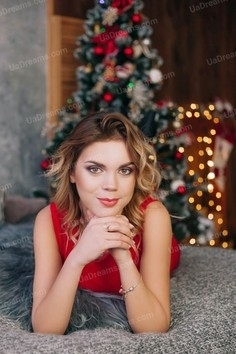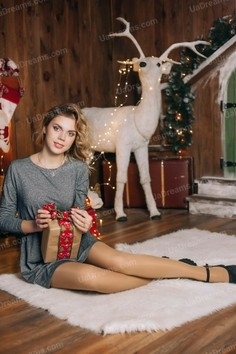 Our personal opinion of this Lady
The lady is nice, cheerful and family-oriented. She wants to become a good mother and wife in the future and to have happy family life.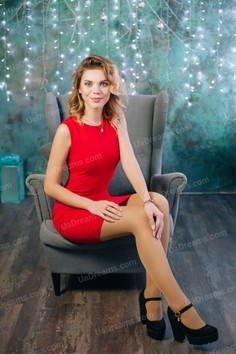 Lady will meet you in 11 hours Good luck!
Lady wants to chat with you in 11 hours
Lady offers to move chat for 11 hours
Lady declined invitation, but explains why:
Thanks but I can't come. Thanks though! Appreciate it!
She's online and waiting for you!
Lady is late, will be at 12:30