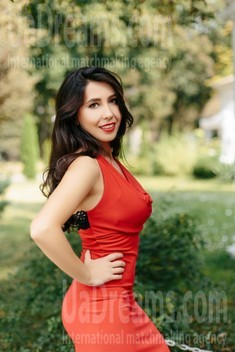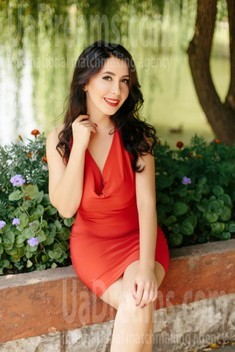 My future goals are
My main priority now is to create a new happy and strong family. I think that it would be my only one important desire for the future. I do not like to create a lot of plans because usually things go differently and my life takes me on a new, unexpected path. The other activity I would like to pay more time and attention to is travelling. I love Europe, and I want to visit places I read about in my favourite books. I think that it is fascinating to see a place that was described in a book in real life :)
See her fascinating movements and charming smile...
Feel as if it was your first date with this lady — it is worth 1000 pictures!
Watch this video for FREE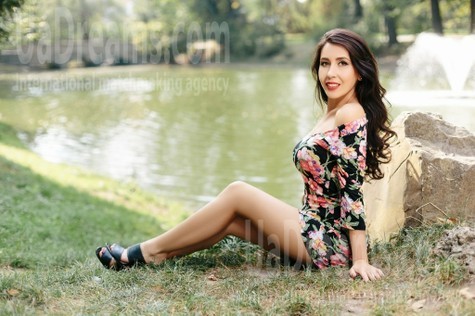 My typical day
I start my day with waking up all my family: my son, father and mother. We go to the kitchen together and prepare a breakfast. After that I do all the morning routine and go to work. I love mornings in the flower shop because I receive fresh flowers and with fresh flowers, I get a nice tender scent in the shop :) I have a very sensitive feel of smell and I enjoy staying at work because of magical ambiance at the place I work. In the evening, I do homework with my son and prepare some dinner with my mother. We like spending time together and telling each other how we spent our day.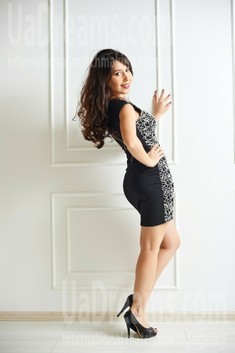 How would I describe myself
I think that I am quite sensitive and dreaming person. I like love stories and tender aromas. I prefer quiet companies of a few friends to loud parties. I appreciate politeness and I can not stand an injustice. I am the one who will protect a weaker and smaller person no matter what. I can recognize if someone is not sincere very easily and this is what can turn me away from a person.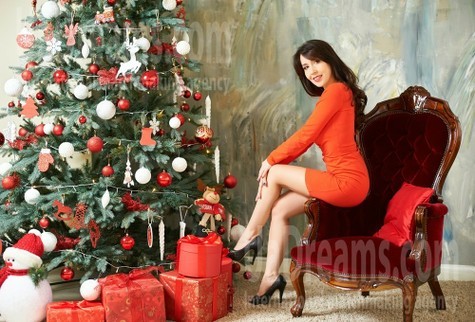 Our personal opinion of this Lady
Liubov is a very sensual and tender person and behaves like a real lady. She has very good manners, and she is always polite and calm. She is very feminine with a touch of shyness just like a flower.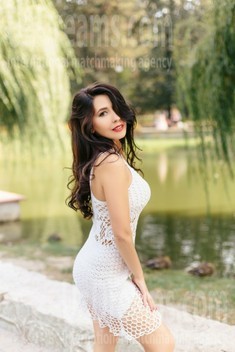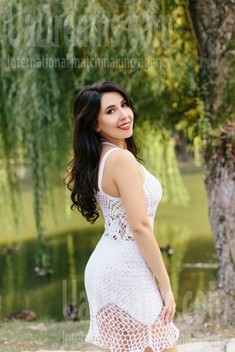 About my family
Currently, I am living with my son and parents in our native village. My son Viktor is a school boy, and he is my happiness and support. I also have a sister, but she is married and lives with her own family. We are small but very friendly and cheerful family. We help each other, and for me it means everything. This is how I know that I want to have my own family in the nearest future.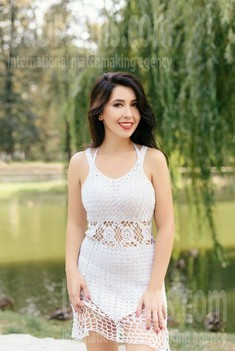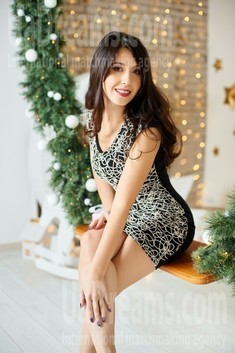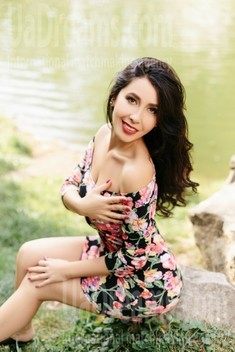 The type of man that I desire
I appreciate good manners, loyalty, and honesty above all the other things. I do not want my man to be too tall because I am not tall myself, but appearance can always be substituted with a nice personality. So I don't think too much about an outer look of my man. The only thing I require is to be tidy and clean :) Also, it is important to me that we have a similar point of view on religion.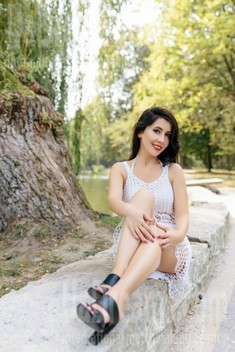 What I do in my leisure time?
I have a lot of free time and I like to spend it with my son. During the summer we like to take our bicycles and have a ride to the river. I love summer time because my other favourite thing to do is to take a book, blanket and go to the flower field to read and enjoy the scent of blooming of wild flowers. During the winter time, I like to enjoy an interesting book in my bed with a cup of herbal tea :) I try to spend the most of my time with my son because unfortunately, I am the only parent who can give him attention.