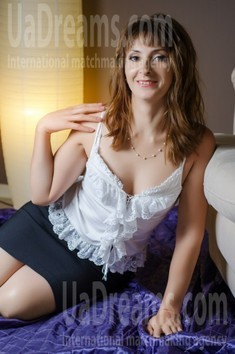 What I do in my leisure time?
I like to read. I have my own home library but sometimes I also may go to the theatre or cinema. I like communication, that's why I have many friends, we like to spend our free time together, especially outdoors. We often organize picnics. With my friends, I like to play volleyball and listen to music and of course to dance! :) But I devote most of my time to my daughter. We like to walk together, to travel and do many things together, especially going to the ice-rink or swimming-pool. I dream about traveling abroad and if my daughter and my future beloved man will be next to me there - they will make me the happiest person in the World.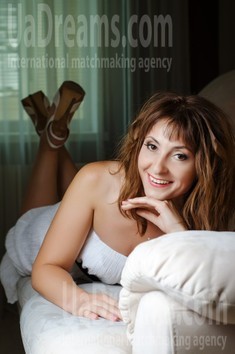 My future goals are
I have a lot of bright aims and plans for my life and one of them is to support my daughter and help her with education. And my brightest goal is to create harmony in my family, I want to create a strong family and build cozy and warm house with my beloved. And right now I am going to reach my dream - to find a loving man for the rest of my life, to be happy and to make him the happiest man in the World!!! So I am here to make my dreams come true!
See her fascinating movements and charming smile...
Feel as if it was your first date with this lady — it is worth 1000 pictures!
Watch this video for FREE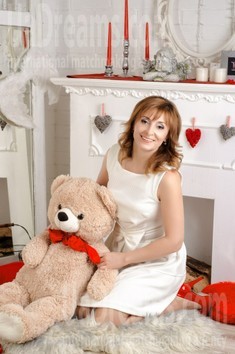 The type of man that I desire
I'm seeking a real man with good qualities. I don't care of his age and age difference between us. He should be good-tempered and honest. I hope he is successful, smart and wise and I will always be ready to support him in everything! I'm eager to fall in love with a sincere and tender man. I would meet an optimistic, open-minded, with a sense of justice man, who won't be aggressive. I dream about a man, who is attentive and caring. Hope my man will accept my love, tenderness and care also ;)
My typical day
Every day is quite different and I receive pleasure from every minute of my day, work and rest! ;) Early in the morning I wake up, cook my breakfast for me and my daughter and go to work. After work I always have what to do because I have very active social position. When I come home Anastasia helps me with cooking. I am so glad that she is very helpful, she always helps me with doing home chores.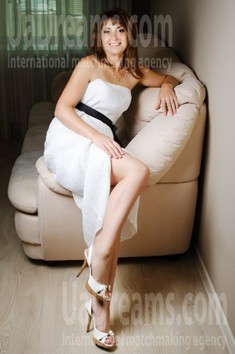 How would I describe myself
Honesty and integrity are very important for me. I am open and outgoing. I love what I do and I am always open for new things. I bring up my daughter as a real lady and wish all our dreams will come true! In relations with my beloved I wish to feel romance, affection and passion.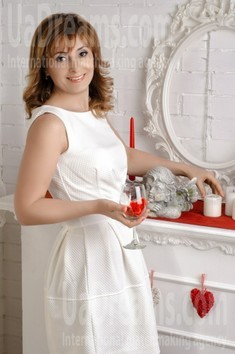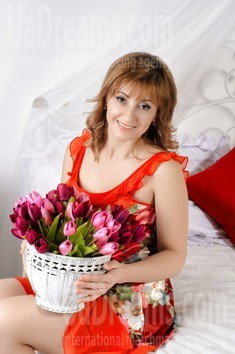 Our personal opinion of this Lady
Ludmila is an open person and likes to communicate with people. She can be very serious but at the same time she has a good sense of humor. She enjoys life and we are happy to help such a lady to find her second half. Because we think she deserves to be loved and happy!
About my family
I was born in a little village not far from Nikolaev. I have a big family. I have three brothers and we are in good relations. I adore family traditions and dream to create some new traditions in my own family in future. I live with my closest person -my daughter. Anastasia is 18 y.o. and very kind, gentle and smart girl, we are good friends.