New lady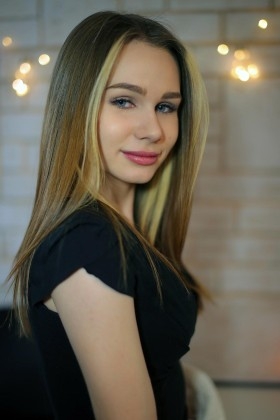 kremenchug
Birth Date
Height
Weight
Eyes
Hair
Build
Glasses
She is
Smoke
Drink
7 November
157 cm 5' 2''
48 kg 106 lbs
blue
black
slim (slender)
No
right-handed
No
Socially
Marital status
Single and No children
Want to have children?
Yes, 3
I'm looking for
Marriage, Romance, Relationship, Dating
Share your love with Margo!
Share your love with Margo!
Birth Date
City
Height
Weight
Eyes
Hair
Build
Glasses
She is
Smoke
Drink
I'm looking for
7 November
157 cm 5' 2''
48 kg 106 lbs
blue
black
slim (slender)
No
right-handed
No
Socially
Marriage, Romance, Relationship, Dating
Marital status
Single and No children
Want to have children?
Yes, 3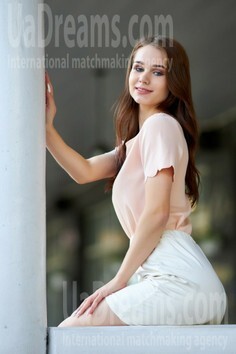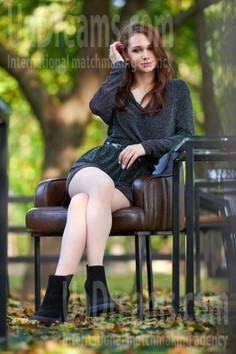 How would I describe myself
I am very open. I am kind, I like sharing my positive energy with people and to give advises. I love kids, I am a caring girl who will be prepared to become a good mum in the future. I am painstaking especially when I do a manicure. I know I will spend more time and attention but I will do it perfectly or I will not start doing it all. I think, it is good quality, especially that I plan to work in the beauty industry.
The type of man that I desire
I have always been trying to achieve the goal I have set for myself. I was raised this way to do anything I need, work hard, and sacrifice to get to my dream. With my future love, I want to be on "one wave" as he is as ambitious and purposeful as me. We have the support and motivation for each other to become better and make our dreams come true. I like sport and I try to keep fit and my man is into the sport and we find an activity we both enjoy. I like reading and that would be spending evenings together in front of the fireplace listening to the rain, reading a book together, it is one of the beautiful pictures I have in my head!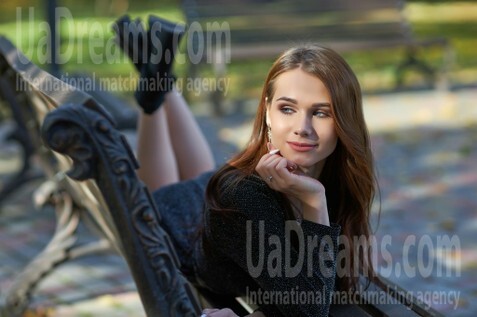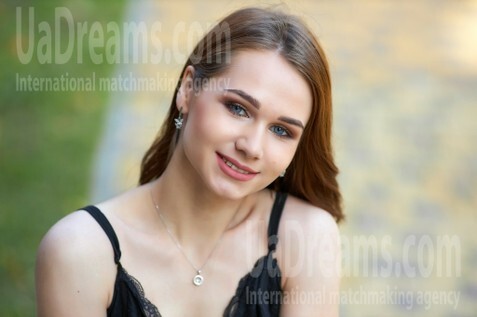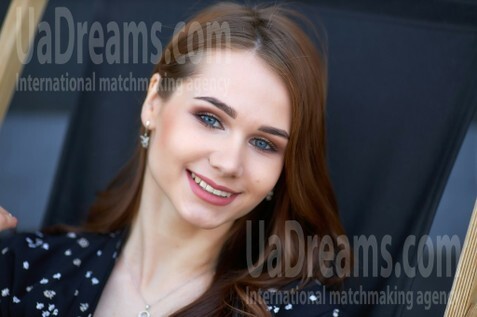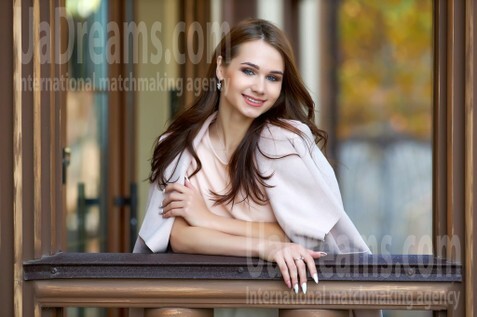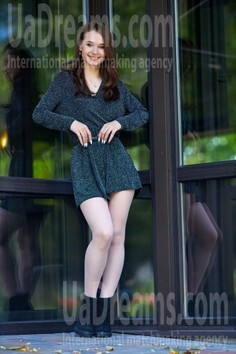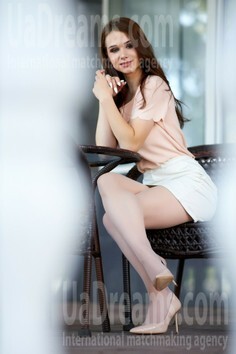 My future goals are
The main goal for me is to build a happy family. I have a great example of a happy friendly family at home. That is what I am after in the first place. As my other goal and dream, I want to open my beauty salon in the future. I have always been interested in the beauty industry. I love doing manicure, makeup and I am into cosmetology. These professions will always be in demand and I would love seeing the happy faces of ladies who feel more beautiful and happy after they have visited my salon))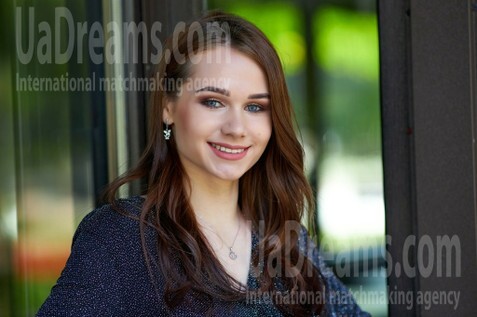 What I do in my leisure time?
I have always been active for my whole life. In childhood, I used to go to gymnastics for a year but then I wanted to try ballet and my mum took me there and I enjoyed it so much! I took parts in competitions and have been leaning beautiful dances so I have been flexible and sportive for as long as I remember. But after ballet, I have found my true passion - Bellydance. My group and I have won many diplomas and prizes and we even have the Cup Of Europe. Last winter I found a hobby which I plan to develop into a job. I love doing manicure! Most of my time I practice on my family members and imagine how I will make some girls happy with their new beautiful nails.
My typical day
My typical day starts at about 8 am every morning as I have my two angels coming to my room and telling me good morning. I love it, it gives me a good mood from the first minutes of the day)) Then I take a shower, change my pajama and come downstairs where I make tea for me and my family, we all gather for a lovely breakfast, I think it is very important to eat together. After that, I help my mum looking after the kids and house chores. When kids are sleeping I go over to my grandparents to see them and check if they need my help with anything. And in the evening, I call my older sister who is my best friend also and we go out to a cafe, to talk about anything and have a dinner together.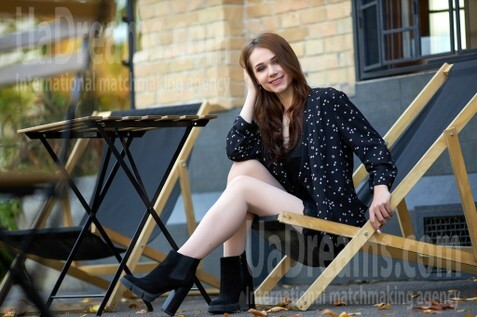 Our personal opinion of this Lady
We were inspired by her attitude and her ideas and goals. She is a very nice girl and talking to her was a pleasure. She is looking for true love and we can see that will she will be a very good wife and a great mum in the future, just by the way she is talking.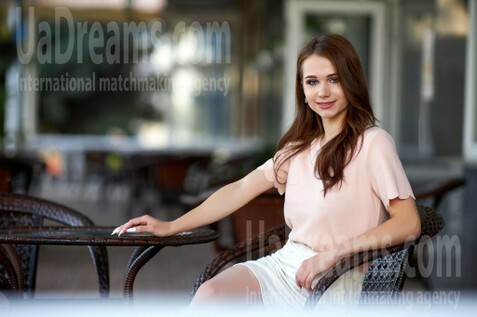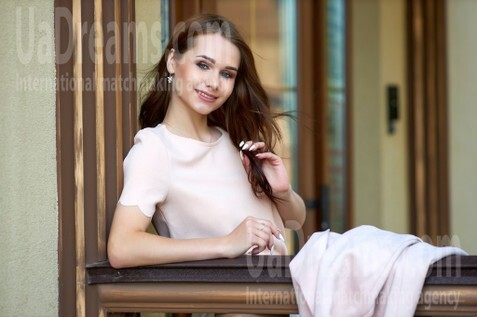 About my family
I live in a big happy family. There are 4 of us. I have an older sister, she is 21 and 2 babies. My little sister, she is 3 y.o. and my little brother who is 1 and a half years old. I live with my mum, kids, my stepdad, and grandma in a big house. I love kids and I spend most of my time with them. We all are very close. The main rules in our family: to respect, support, be honest, and love each other. I am very close to my mum and my sister, we are all best friends. I like that I can talk to them about anything and they will advise me and never judge. I am very lucky to have been blessed with my family.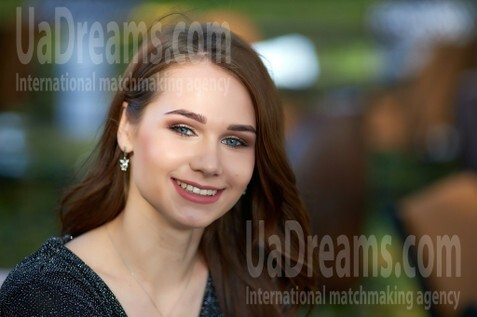 Lady will meet you in 11 hours Good luck!
Lady wants to chat with you in 11 hours
Lady offers to move chat for 11 hours
Lady declined invitation, but explains why:
Thanks but I can't come. Thanks though! Appreciate it!
She's online and waiting for you!
Lady is late, will be at 12:30