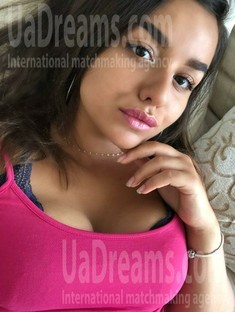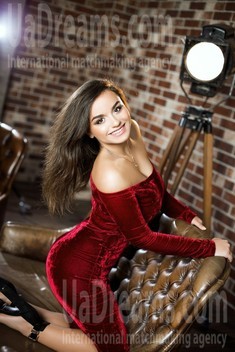 My future goals are
I don't have one particular goal, but I want to be successful and feel satisfied in life. I want to have the sense of achievement in the things that I do. You know, I live for the moments you can't put into words, and few things transcend a cup of coffee and someone to share it with. Will you share it with me? ;)
See her fascinating movements and charming smile...
Feel as if it was your first date with this lady — it is worth 1000 pictures!
Watch this video for FREE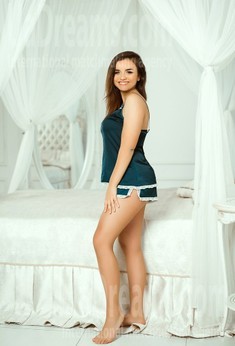 The type of man that I desire
Perfect dates are going for a hike, followed by a visit to a new local brewery or trying a new dinner spot and taking a walk nearby. I work hard during the week, fill my weekends with activities, and definitely can be a big ball of energy at times. I'm looking for a guy who can keep up and keep me on my toes.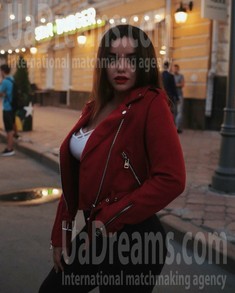 Our personal opinion of this Lady
Really energetic, charming, smart and confident young lady. She knows what she wants and she can be a great match. Do not loose the chance to know her she is really sweet and nice.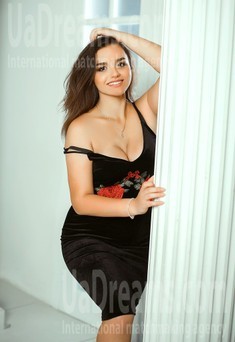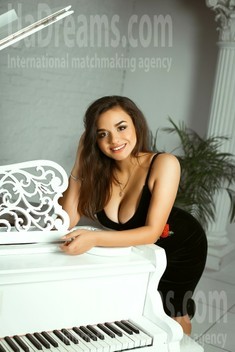 How would I describe myself
You know that person in your group of friends who is always planning something but maybe gets a little too crazy about it sometimes? Well, that's me. I'm an event planner by trade and love everything about it. Putting together experiences for people is great, but I like to create my own too! I'm a woman you've been dreaming of ;) and no, I'm not self concerned ;p I just know my strong points and weak spots well ;)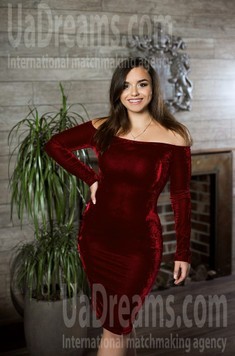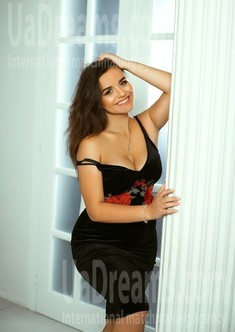 About my family
I'm just a girl living a downtown with my parents ;) I do enjoy spending my time with my family. Such time is precious ;p My parents are always together and in spite of many years together laugh every day :) They are very cool and easy going. My mother is my best friend.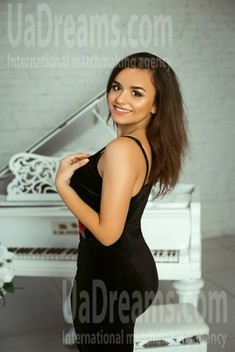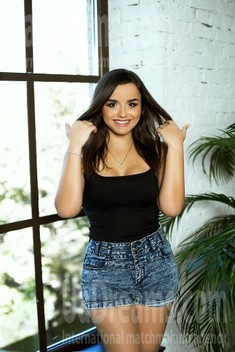 Domestic abilities
Oh, I can do everything. I've been doing chores for whole my life ;) Also I can cook you really tasty diner or bake a cake ;p Come and try it ;) I am a real woman so I like to make my home tidy and cozy.
My typical day
I don't wanna bore you to death, so I'll just tell you that it all depends on a day. Usually I wake up, go to university. After I go to gym or hangout with my friends/family. Nothing special ;p On weekends you can usually find me in a friend's backyard, chatting and waiting for something good to come off the grill but I love to use my Sundays to get out and exercise and get ready for the week ahead too.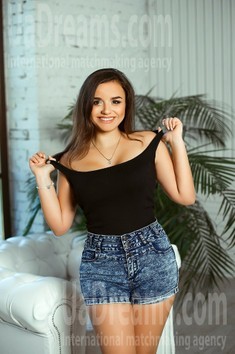 What I do in my leisure time?
I'm an outgoing lady who loves weekend adventures, dancing, karaoke, getting out on the lake, and meeting new people. For one, I'm an amazing cook if I do say so myself, and love to try out new recipes. There's just nothing better then getting creative and making something that you can also eat. It's the best kind of art. Also I really love do dance Latin dances. I do want to improve my skills in bachata. So fun and energetic dance just like me :)