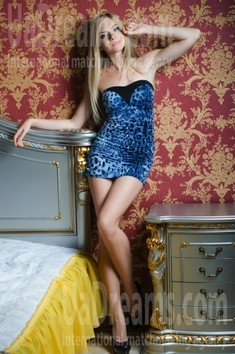 What I do in my leisure time?
As a creative person I like when my day is busy and full of events. So I always try to plan my day - it helps me to organize everything in the best way:) A lot of time in my life takes photography! I am fond of art for several years and think I have reached some results but I don`t want to stop on it! All I need is a camera and comfortable shoes and of course positive mood to make good pictures. :) Also I love reading, meetings with friends and walking in the nature. I adore nature very much and I am that person who believes beauty will save the world! (I mean natural beauty!):) I don`t think that I am alone but I feel I miss my soul mate to share all my life with this one very special person!
See her fascinating movements and charming smile...
Feel as if it was your first date with this lady — it is worth 1000 pictures!
Watch this video for FREE
How would I describe myself
If I do something I do it as good as I can! I am very reasonable and try to think over all my decisions well. :) I love life!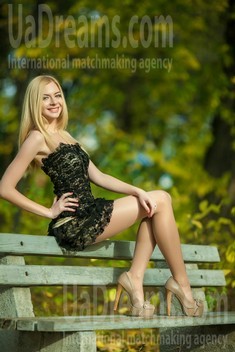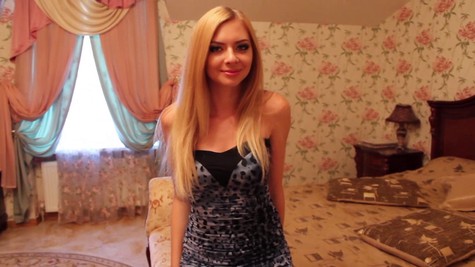 Get a much better idea of the lady's personality!
Discover her life and secrets no other men know :)
It's intriguing like finding an unknown world...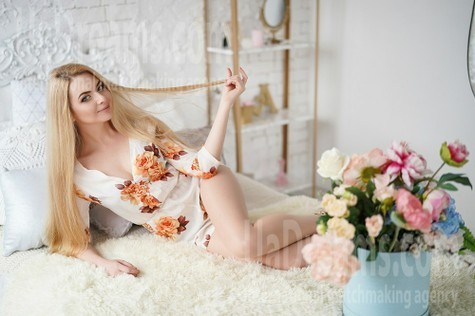 The type of man that I desire
It is hard to explain what man I want to meet because if my heart chooses a man I will never try to change anything in him but will accept him as he is - because it is natural! Of course, I prefer my soul mate would be understanding and reliable person. I want to find in him my friend, faithful companion, lover and soul mate who loves to laugh and enjoys life! The man who values every day of life, who knows what he wants. I feel I am ready for love and serious relations that will change my life! I am ready to move if he will ask because it is very important for me to live in harmony with my beloved person! We will overcome all barriers together!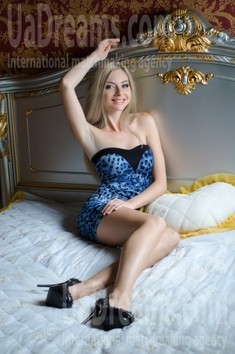 My typical day
I wake up in the morning, I don't like to waste time in bed. :) I feed my cat Puzik, make breakfast for myself and my dearest mom. Most of time I spend with a camera. Every day I have photoshoots and also I work with editing photos, take part in exhibitions, meet with other photographers. In the evening I meet my friends and share news with them. I like to do things by myself, hand-made forever. :) Also I like drawing and learn psychology.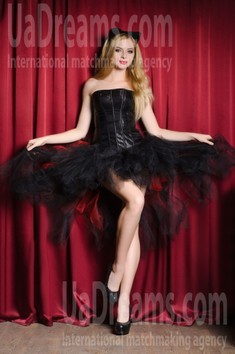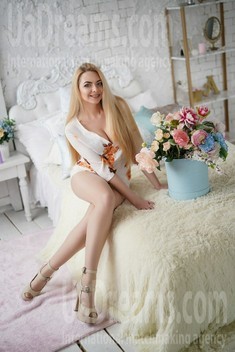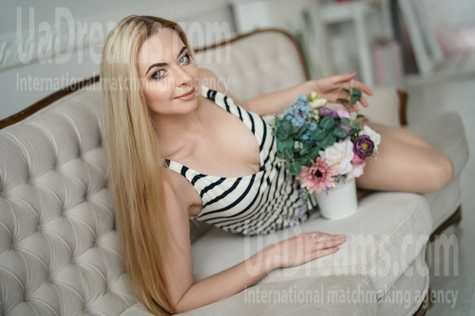 Our personal opinion of this Lady
Maria is a unique lady! She creates a very special atmosphere around her. There is something magical in this girl... :) She is a very talented young lady who knows what she wants from this life.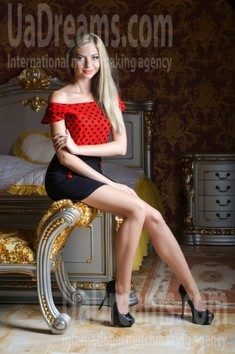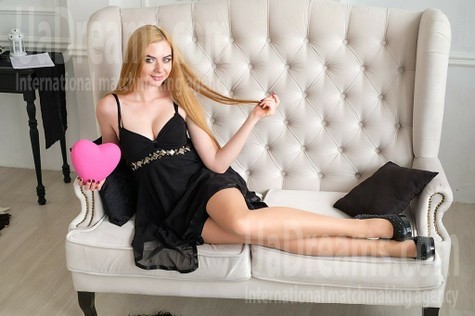 My future goals are
The main future goal for me is find my soul mate and create a happy and strong family. I can't understand women who are focused only on their career. I dream to be a good wife and mother. I simply wish to love and to be loved! I believe it is the best feeling a human can have. My other dream is to open my own photo studio and I hope that my future husband will support me in this decision. I already have some skills in photography and always go for my dreams! It will help to realize my personality.
Get a much better idea of the lady's personality!
Discover her life and secrets no other men know :)
It's intriguing like finding an unknown world...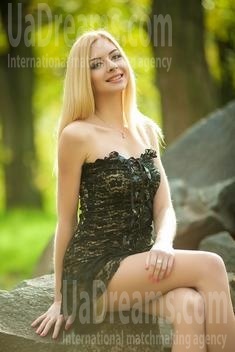 About my family
I was born in the Czech Republic, when my father's military uni0n was sent there. After 2 years since my birth, my parents moved back to Ukraine and got divorced. Since that time, I live with my mother. I communicate with my father very seldom, but we are in good relations. My mum is everything for me, she is my best friend! She is a very wise woman and supports me all the time. I miss seeing my parents together, but at least, I know that they are still on good terms between each other. That is why I want my future children to see their parents happily married and living together. It is very important for me!