Birth Date
Height
Weight
Eyes
Hair
Build
Glasses
She is
Smoke
Drink
9 April
172 cm 5' 8''
59 kg 132 lbs
blue
light-brown
slim (slender)
No
right-handed
No
Never
Occupation
Manager-economist
Marital status
Divorced and No children
Want to have children?
will decide with my husband
I'm looking for
Marriage, Romance, Relationship, Dating
Share your love with Mariana!
Share your love with Mariana!
Birth Date
City
Height
Weight
Eyes
Hair
Build
Glasses
She is
Smoke
Drink
I'm looking for
9 April
172 cm 5' 8''
59 kg 132 lbs
blue
light-brown
slim (slender)
No
right-handed
No
Never
Marriage, Romance, Relationship, Dating
Occupation
Manager-economist
Marital status
Divorced and No children
Want to have children?
will decide with my husband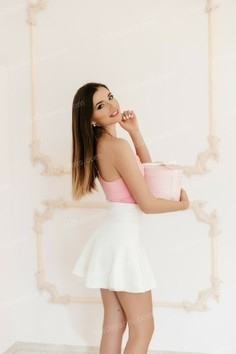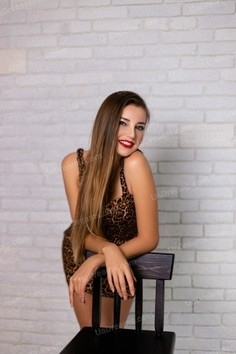 Our personal opinion of this Lady
Mariana is a very pleasant and charming woman. She always finds the right words when someone asks her about advice. In fact, she is a nice and understanding lady who is always ready to listen to and help. Mariana is also responsible enough and always tries to do her best. She is ready to build relationships as she is quite a serious woman who appreciates other peoples' feelings. We can say that her family is her main value.
How would I describe myself
First of all, I am always who I am. I never pretend to be someone else. I am a very multifaceted and versatile person, I have a lot of different interests and can support any conversation. I believe that health is our gift that is why I prefer an active lifestyle, eating healthy food and working out. At the same time, I'm a very responsible, reliable and hardworking as well as an easy-going and sociable person. Meeting new people brings pleasure to me! I am always open to new meetings and activities. My friends and cousin often ask me for advice and support, they say that I am a smart lady. My creativeness helps me to keep all my things in order and decorate my home.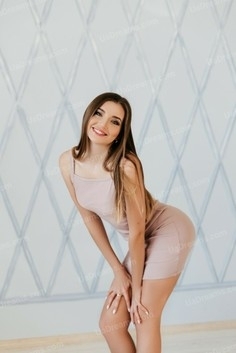 The type of man that I desire
The most important thing - we must love each other! As in my opinion, a strong family is always based on love. That man should be kind and intelligent, reliable and responsible. We are supposed to share common interests and life goals. I would like to meet a purposeful man, who like to develop himself and gain any goal. He always has to support me as well as respect me and my family. I need to trust him, as I don't accept treason in any case. He shouldn't have any harmful habits and prefer a healthy lifestyle as I do.
About my family
My family consists of my parents and me. My family is my everything. Even that word evokes my pleasant memories! I am in a very warm relationships with my mother - she is my best friend and supporter. As I am the only child in my family, my cousin has interchanged my siblings=) She has been with me since childhood and I can trust her everything. In my family, I appreciate a lot support, respect, understanding and love. I would like these fundamental things to be in my future family.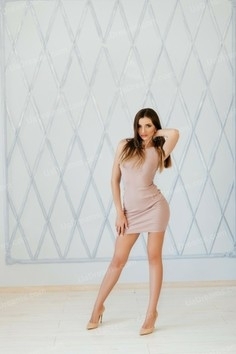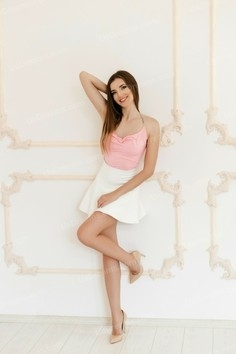 My future goals are
My main goal is to build a family and strong relationships based on trust, respect, and friendship with the beloved person, to be a happy wife and mother! I want to find a person who will share my interests. I also want to be a financially independent woman and earn money without any support. I'm working hard now in order to reach this aim. My strong wish and purpose are to discover the world, I want to travel, to have a cultural exchange with people from different countries, to get new knowledge about the surrounding.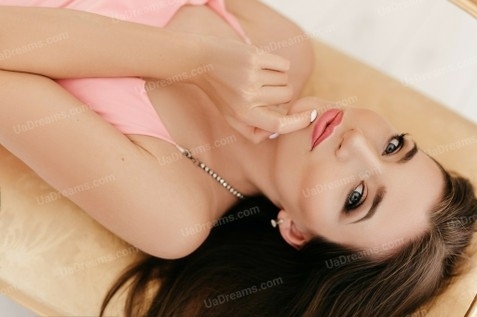 What I do in my leisure time?
I adore reading, especially Russian classics such as A. Chekhov and L. Tolstoi. It turns on my imagination and helps me to relax. I also like sport, because it helps me to feel strong and healthy. I feel like myself when I'm running or playing tennis. I like dancing too. In addition, I am very keen on traveling and have a dream to make a trip around the world. I really appreciate friendship and always spend time with my friends when I have an opportunity. Sometimes I devote a little time to myself and just relax after the long working day. In fact, I am a creative person, so painting is an important part of my leisure time.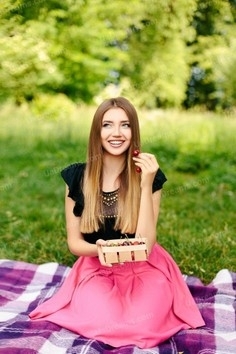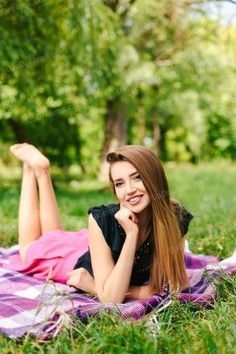 My typical day
As a rule, I wake up very early. I have my healthy breakfast and a glass of water and then go in for sport. I usually do morning gymnastics. After that, I go to work. I am working as a real estate agent. It is the business in which I would like to develop myself. Later I usually spend time with my friends or walk with my cousin. I try always to be in touch with them and meet them as often as possible. When I don't have a mood to go out, I read a book or paint something or just plan my new trip.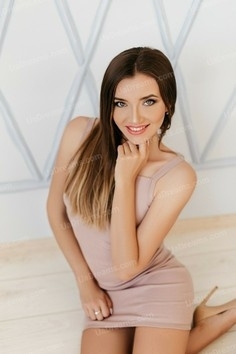 Lady will meet you in 11 hours Good luck!
Lady wants to chat with you in 11 hours
Lady offers to move chat for 11 hours
Lady declined invitation, but explains why:
Thanks but I can't come. Thanks though! Appreciate it!
She's online and waiting for you!
Lady is late, will be at 12:30