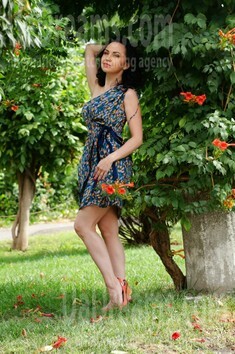 The type of man that I desire
I think, the perfect man first of all is honest. He is not afraid of saying what he thinks, and knows what he wants, and if he doesn't know -he is determined to find his way. He is open to all new and does not impose his point of view, he is ready to hear the opinion of the other side and he stands his own in disputes, literating arguments, not fists. He is interested in the world around us, people, events ...he is not closed in himself. Inspired by a dream and he could expand it to captivate ... so much, that you wanted to be with him shoulder to shoulder - and go to the end of the world. And, at the same time, he is romantic and a bit eccentric. He can lay on the grass and look at the clouds, blow bubbles sunny day, beating pillows or sing songs on the streets - simply from good mood. With it, you can just sit and be silent, thinking about something! But the fact that these moments of silence are not less valuable than verbal communication, they do not create an oppressive feeling of emptiness and alienation, but rather filled with some special sense of unity ... So I see in my dreams, man, next to which you really want to be. I believe that I will find this man - he's the one I need......... I want to have and to do. I am sure that plans begin from dreams. And I hope that my future holds a lot of nice surprises for me!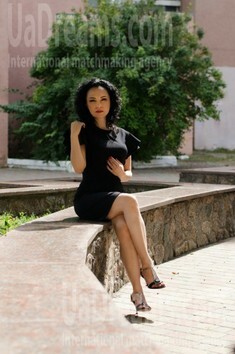 How would I describe myself
I am a woman with kind eyes and a generous soul, always ready to help people. By my nature, I am calm, still I can be very active and have fun, although this doesn't mean that I can not worry much. I like to dream and think in the silent) I am not vindictive, I'm a very friendly person, with interesting charisma.
See her fascinating movements and charming smile...
Feel as if it was your first date with this lady — it is worth 1000 pictures!
Watch this video for FREE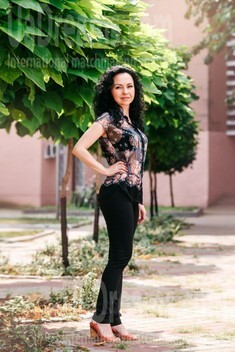 Domestic abilities
To be honest, I adore cooking and ironing. I like to watch the program "Master Chef". There is a lot of interesting and useful in it. I always think how people can cook so perfect and make such tasty dishes?!But I am trying too))) My son and friends adore when I cook, especially sweets. And for me, it's the best pleasure to see how they are waiting and talk about everything I do. I appreciate it a lot.
Our personal opinion of this Lady
She is a very kind and beautiful lady, with her goals in the future. She knows what she wants and easily can make happy!!!!! Marina is a loyal woman with great charisma.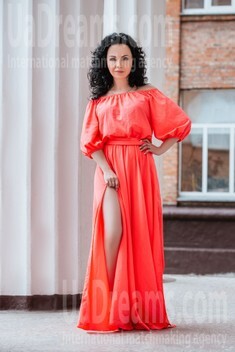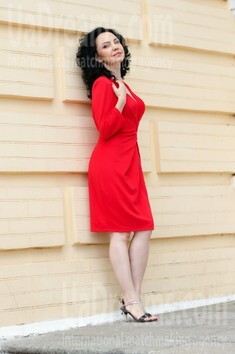 What I do in my leisure time?
I prefer to spend my free time reading books in the park, to breath fresh air and enjoy the nature. My favourite books are adventures and horror, love stories. When I am reading book I live the characters' life, suffer, and enjoy with them. Also I enjoy spending an active time with my son. We always try to find time for each other and share our news and thoughts. To have great relations with our kids it's a big attainment because kids are main treasure in our life. In the evening I can meet my friends and talk for a long time, to laugh and just relax. I don't like to sit at home and do nothing. I am full of life and open for new opportunities in my life.
My future goals are
If you have a dream, protect it. If you set a goal, achieve it. Follow your dream! You must have belief. Say "Yes" more than "No". Look on your life with positivity. Learn to enjoy every minute of your life. Never give up. I agree with one famous quote: "People with goals succeed, because they know where they're going." And I reckon, goals make us stronger, patient and self-confident. So never, never give up, just believe and go for your goal. I need simple thing to be happy))) I want to have near a man who will love me as I am and I will move mountains for him!!!I want to have my own family in the future. You cannot go far without true close person you love beside you.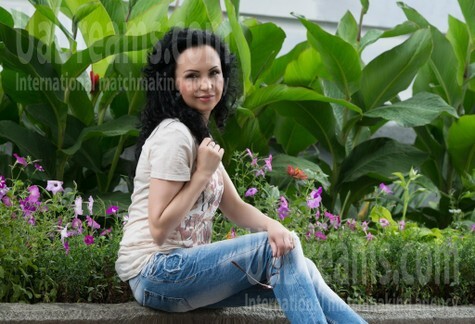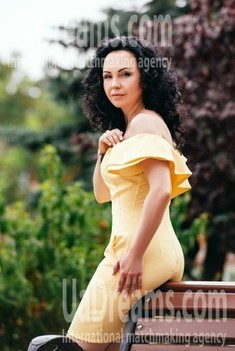 About my family
I grew up in a military family. We travelled often. I have an amazing son, he is 19 years old. I love him very much. So we live together with him, try to support and help each other. Also I have a mother and younger brother. They live far away from us. But we can talk on the phone. I am very friendly with my family because I think it's very important.
My typical day
I am working in the Wedding Salon. It's a very interesting and nice work, I like it very much. It's such a great feeling when you can make people happy, to look at their face and see happy smile. After work I go home, cook and do some work about the house. Then I like to go to the gym to keep my body in a good shape. Sometimes I go there with my son, he likes it too. In the evening I prefer to watch some film or read interesting book. I can also draw with my son because he has a talent and I am interested in it too. We always try to make tea or coffee and draw the whole evening. I enjoy this process.