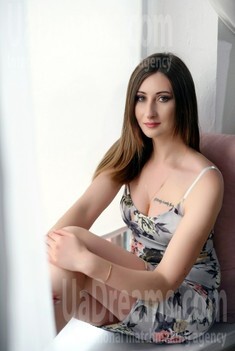 The type of man that I desire
I am looking for a loving man, for special man, a man just for me, not an ideal man, but MY MAN :) I do believe in destiny and that everything happens for some reason, so... maybe you are reading these lines not for nothing? First of all, I want to find a man with whom we will be friends, as I believe relations really bloom when a real friendship and emotional closeness are present. Physical attraction is important too but it is not enough for relations. I want to meet man who will make me a better person, not happier but better version of me :)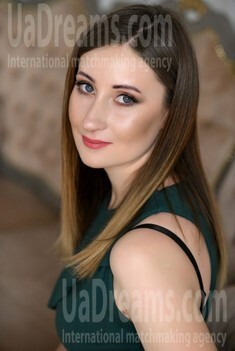 About my family
I grew out of the city, my childhood was in a place with beautiful nature and amazing views!! I believe my love to photography is from my childhood and painting came from there too :) My family is me and my elder sister and my dear parents. My biggest friend and adviser is my father, we are very alike and have similar views on the same things. In my family I do appreciate support, stability and readiness to help and understand me in everything!!! My family is my fortress, it is my island of calm and warmth. I want to create my own family nestle with the right and good man who will be ready for it in the same way as I am.
See her fascinating movements and charming smile...
Feel as if it was your first date with this lady — it is worth 1000 pictures!
Watch this video for FREE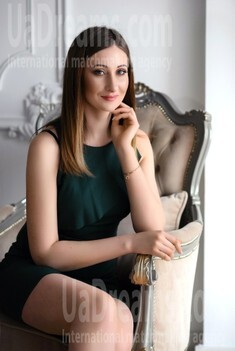 My future goals are
Do you want to know what I dream about? I want to get up one beautiful sunny morning and understand that I am on the highest top of my goal :) First of all I want to meet a good smart reliable man with a charming smile :) and with very deep eyes I can look into forever. The man who will share my views and who will understand me and support me in all the beginnings. I want to built strong relations and have a family. It is my main goal for now :) I have much more dreams and ambitions but they are worth nothing without ф special man by my side. I know I will be the best wife for my future husband ;)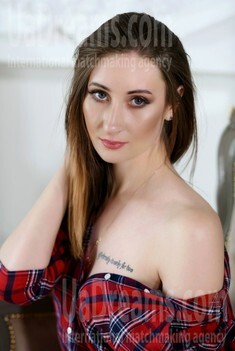 Our personal opinion of this Lady
Mary is a very nice person, she is a very easy going and intelligent girl. She knows how to attract attention to her and her personality with the way she talks and behaves. The lady is very feminine and when you will look deep into her eyes you will see all beauty of her soul and, of course, her smile will charm you and will make you want to smile back at her.
My typical day
My every day differs from the others as I try to fill it with many good and nice events. I am an early bird that's for sure I like to greet a new day with a sunrise and with a smile :) I sincerely believe that every day should be accepted as a gift as it is special and unique and will never repeat in your life. I do have a rule to have breakfast like a queen) So after it I go to work. I like what I do, and place I work at, and people I work with, if you want I can tell you more about it :) Sure, my day is not only work, and I always have time for friends and for my family. Maybe not always I have a personal meeting with friends but at least I always give them a call to know how is all for them. Sure I would love my evenings to be different, not as lonely as they are now, sure it is good to read something or watch a film but I do understand it could be so different with the right person by my side.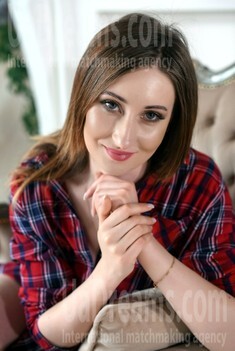 What I do in my leisure time?
I am happy that you decided to read more about me and get to know me better and to make a step with me further into my life. It is very pleasant to let you in more:) I have not that much free time, I guess as you too, but when I have a free moment and inspiration I like to make paintings with oil paints and also I enjoy photography. It is my hobby and in future I dream about my own photo studio :) It is a big dream but I do want to make it come true one day :)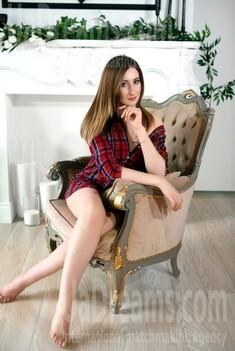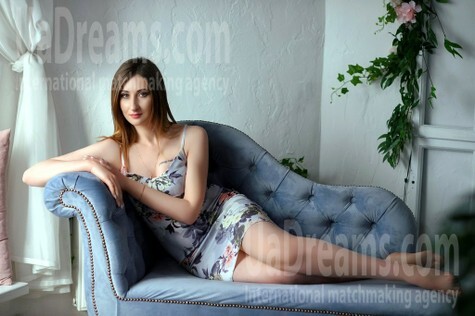 How would I describe myself
I consider myself a good and positive person, but of course I am not ideal. I am strong person but not self-sufficient, I am smart woman I believe :) but I am not naive. I am emotional and I always show what I feel with my emotions but I am also a very balanced person. It is easy for me to fall in love but I am so lonely now... so if you feel like you are ready to accept me as I am and if you can feel I am your soul mate - do not hesitate and come into my life and change my life for better!!! I will do everything to make you happy and bring happiness into your life too :)