Birth Date
Height
Weight
Eyes
Hair
Build
Glasses
She is
Smoke
Drink
21 September
157cm 5' 2''
58 kg 128 lbs
brown
brown
average
No
right-handed
No
Socially
Field of activity
Medical/Health
Marital status
Divorced and I have children / 2 girl
Children age
9 y.o.18 March7 y.o.5 April
Want to have children?
will decide with my husband
I'm looking for
Marriage, Romance, Relationship, Dating
Birth Date
City
Height
Weight
Eyes
Hair
Build
Glasses
She is
Smoke
Drink
I'm looking for
21 September
157cm 5' 2''
58 kg 128 lbs
brown
brown
average
No
right-handed
No
Socially
Marriage, Romance, Relationship, Dating
Field of activity
Medical/Health
Marital status
Divorced and I have children / 2 girl
Children age
9 y.o.18 March7 y.o.5 April
Want to have children?
will decide with my husband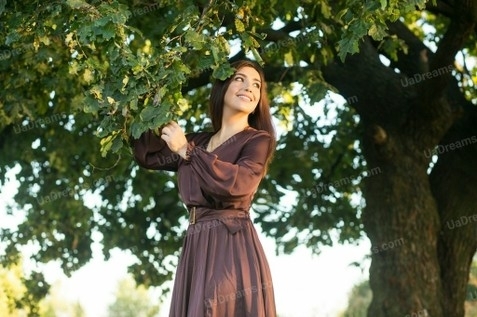 My future goals are
I'm sure that my main goal like the goal of the real woman, it means to realize myself in my future family and to become a special wife who will always understand and support, who will show her care and love, while the family is the main thing for me and I think that it is important to appreciate each moment that you can spend with close people. I also dream to improve all my talents in work. I think that the main is to discuss all the things with the beloved and to come together to common decisions. I also dream about having a family nest where do you want to come back home as fast as possible and to spend time together and maybe to visit new spots, and I am not looking for some luxury countries, you can find many special places even in Ukraine))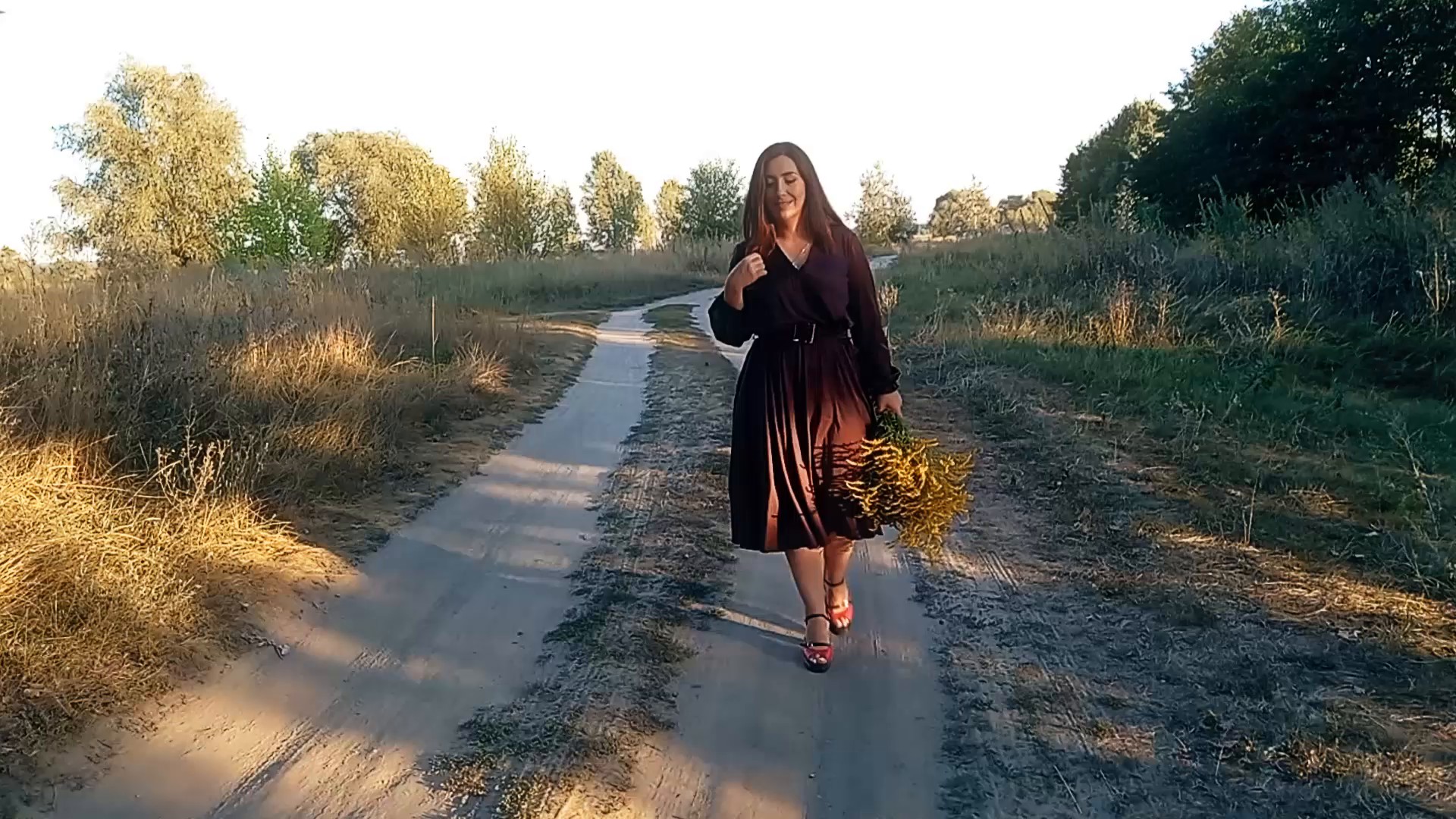 About my family
I have a nice relationship with my mother and I can say that we are like friends, while we can share a lot of things and we can support each other and we do not have any secrets. My parents are a great example for me of strong relationship, love and care. I also have a brother who is 15 years younger than me and I try to be a great example for him. My daughters are my little treasures and I try to spend more time with them, to be a nice mom and a nice adviser for them.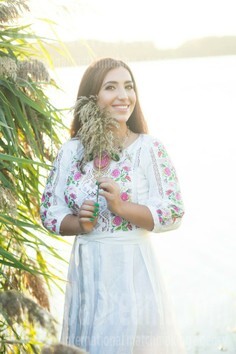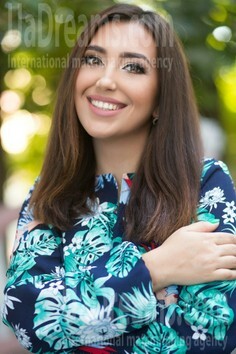 What I do in my leisure time?
I am a very active person, I like playing beach volleyball in summer and I think that each season is special and it is possible to think about new activities. When the weather is okay, I can cycle, while it is something that can relax me). Also, I enjoy playing the piano and it is so lovely to create new melodies and to show the reflection of my emotions in songs. In the evenings I adore to read detectives or to watch comedies. I am an open and easy-going person and I like to meet with my friends in my free time and we like to discuss a lot of things or we attend concerts of classical music.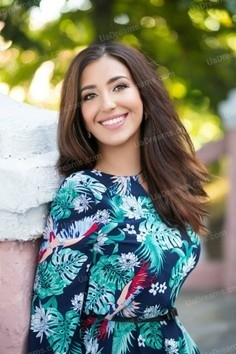 The type of man that I desire
I am dreaming to meet a kind man with family values, who will be cheerful and will know what he wants. I hope that he will have a nice sense of humor and will respect a lady. I do not need a prince, I need a simple man who would like to have a family.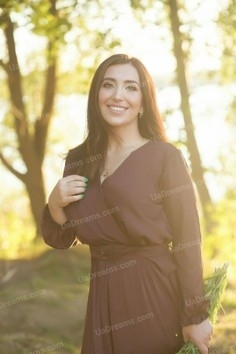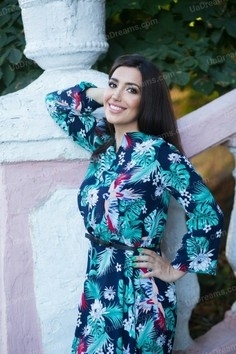 My typical day
I got used to getting up early in the mornings. Sometimes I can sleep longer at weekend. I get up and go to the kitchen to feed the cat, then I go to the bath and cook a breakfast. Then I work with my clients, and after that I have some time for laundry and cooking a dinner. I can walk in the evening, while it is nice and it can add extra emotions; if the weather is not okay, it will be nice to read a book and to relax while imagining all the plot of the book.
How would I describe myself
I am an easy-going person and I do not like to make things complicated. I think that life with the soulmate can add us more colors and special moments which I need. I am a kind a sincere lady and you can feel this while communicating with me; all my friends say that just my smile can raise your mood, so we can check this theory. I try to be a nice lady and each time when I have an opportunity, I like to help homeless people and to make them even a little bit happier.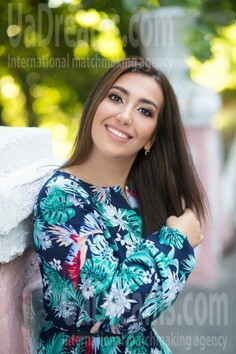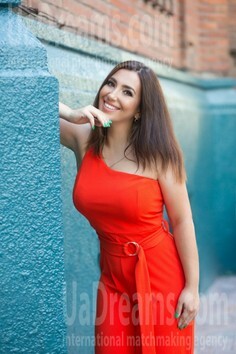 Our personal opinion of this Lady
This wonderful lady is really sweet and extremely charming. She is ready for marriage and she knows what type of man she is looking for. She is very open and has a very special heart that is one of her treasures. When you will talk to her, you will see all her charming personality and a real life will help to show all her inner beauty by which she can impress you.