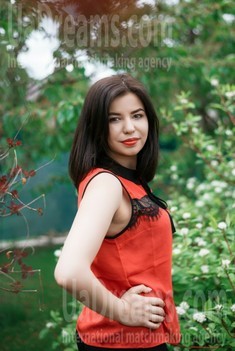 How would I describe myself
I am always open about myself an like to keep everything positive. If you have any questions - you are welcome to ask them at any time. I don't want secrets in our relationships. I appreciate honesty and respectful attitude towards others. When beloved once respect each other they live a long and happy life - which is just what I have always been dreaming of. I will not accept rude people and liars and cheating. I will be honest and faithful to the one who will take me into his life. We all are looking for happiness, right?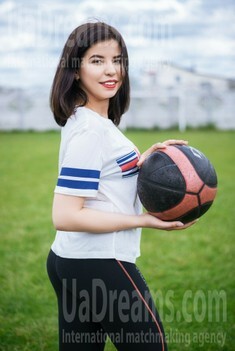 My typical day
My day starts early with studying. I think that it is never too late to learn something new. I do my best in everything I choose to do. After my studies, I go to volleyball. I change activities to feel fresh and to look good. A good man deserves a good looking woman. Then I do tailoring (some fancy clothes). It is a long process but I enjoy doing every step of it. Sometimes I do babysitting for a couple of hours (as extra work). Finally, I meet with my friends and finish my day at home watching movies or reading books.
See her fascinating movements and charming smile...
Feel as if it was your first date with this lady — it is worth 1000 pictures!
Watch this video for FREE
About my family
There are 4 people in my family. It's me, my parents and my older sister. My sister is 3 years older than me. I could always count on her and she helped me in childhood and still gives me a helping hand in hard moments. Our parents gave us everything we needed as children. We grew up in a friendly and warm atmosphere in our family. None of us was lazy but everyone got what they wanted. I will be always grateful to my mother and father for their support and love. This is why I will carry on these feelings into my own family.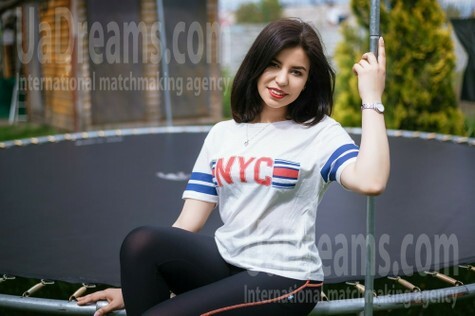 The type of man that I desire
The man I'm looking for has to be kindhearted. Life brings bad days sometimes and it is important to have a man who can help and take care of me in such difficult moments. I would like my man to be caring and attentive to me. I will make him stylish. Good taste in clothes is always a nice thing. It would make me even more proud of my second half. All it takes is just to respect me and my choice and to treat me right. Good sense of humor is welcome too. Best moments are the once when we laugh. Let's share these moments and have pleasant memories together.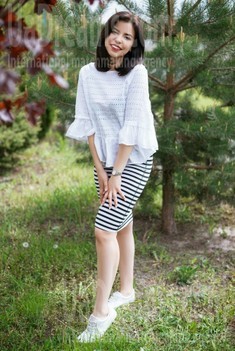 My future goals are
I'd like to establish my own business - dressmaking studio. It is a good chance to do what I want in my life and to enjoy my job forever. Also, my dream is to become a happy wife in strong relationships and family with a worthy man. Today it is so hard to find a good man, but who knows - it may be just you who I'm looking for? Having a parrot is my other small dream. I always wondered how these birds can speak. So why don't I learn it to speak so we could have even a brighter life? I like to set new goals and do everything possible for it. Hope my man will be the same and help me improve my life.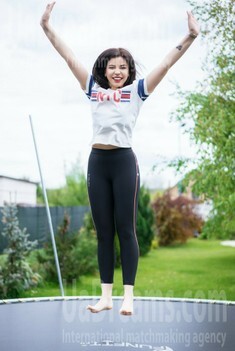 What I do in my leisure time?
I enjoy playing volleyball. Team spirit is an important thing, and games like this not only help me to keep fit and feel good but it also raise up my mood. Also, I enjoy reading books. Any book that keeps me curious is already good. You can never know what story will become close to your soul. Sewing is another my hobby and I do this with great pleasure. It gives me the freedom to express myself and show people what I can do. But cycling is one of the best activities for me. Not to mention the picnics with friends. Anything that can make a woman happy and cheerful. All it takes is a good company and even better if it is a true gentleman who knows how to treat a woman right.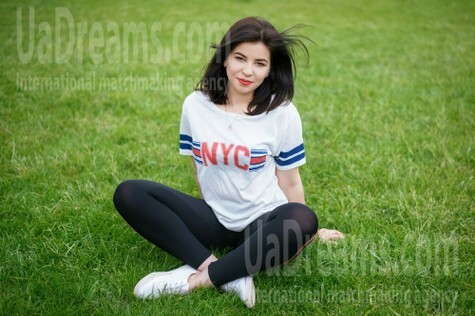 Our personal opinion of this Lady
This lady is a friendly and open-minded person. She knows what she wants in her life. Also, she knows how to find common things with new people. So she can easily make friends with people. She is active and likes to spend time out with friends. Knows how to work with dedication and finish what she started. Seems that nothing is impossible for her. She is a lady that is responsible and wants her man to be the same. She will become a good wife and a caring mother for the one who will take her seriously and do everything possible for her.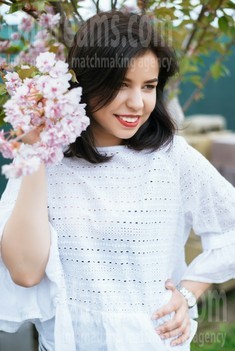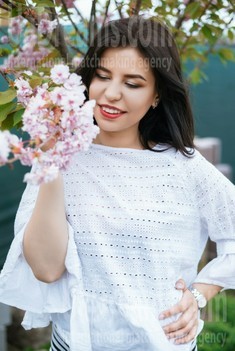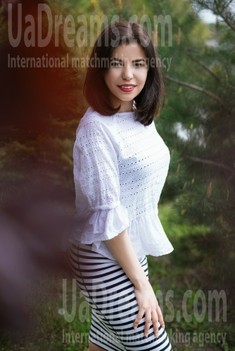 Get a much better idea of the lady's personality!
Discover her life and secrets no other men know :)
It's intriguing like finding an unknown world...