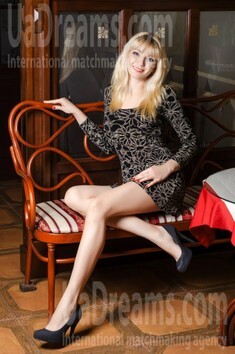 My typical day
My days can be different, as I have different schedules at work. But I have one rule, I try to get up earlier than my daughters. We have a breakfast, we do morning exercises, then I take my daughter Valeria to school. Then I go home. If the weather is nice, I may work in the garden, meet my friends or just relax in a hammock :)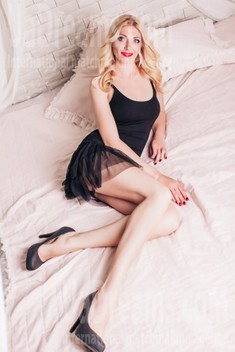 Domestic abilities
I always think of myself as a hard-working woman. It is about my way of life, probably some situations have changed me and now I don't see a different way. Keeping a big house, garden by myself, I have a lot of duties. I won't hide from you, sometimes it is hard to make everything in time, but I do my best to keep my home clean and cozy.
See her fascinating movements and charming smile...
Feel as if it was your first date with this lady — it is worth 1000 pictures!
Watch this video for FREE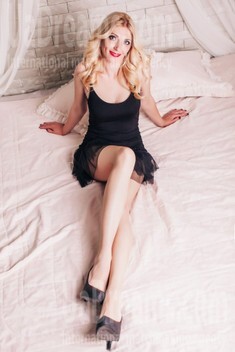 How would I describe myself
There is no mystery about myself. I am an open-minded woman, who knows what she wants in her life. I am a direct person who has nothing to hide, I believe that we never will be tired to look into each other's eyes... Mine are like deep water...
Our personal opinion of this Lady
A pleasant and quiet lady, who seeks for a serious man. Feeling her energy, you'll never forget her.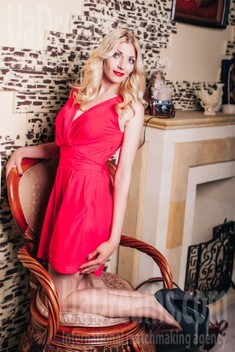 What I do in my leisure time?
I have many options to spend my free time. First of all I prefer to spend it with my daughters, to go out, to watch a nice movie. We have enough friends for not to feel lonely. I live in a house and I have a garden, so gardening takes important place in my life. I like healthy food and that's nice that I may grow it myself. When I have free time, I help local charity organization to help homeless animals, I try to find good owners for them. As for my hobbies, my small passion is cooking. I am always looking for new and exiting recipes to impress my family and to improve my cooking skills. I like to spend time out, to join nature, to make photos. But the main rule is always to keep smiling :)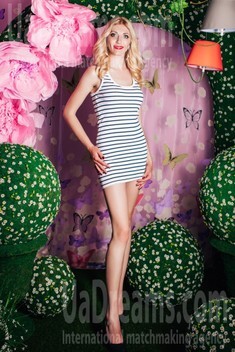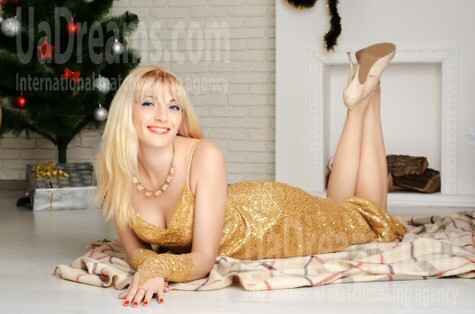 About my family
My family is not big now. I have two persons in my life. I love like a mad, they are my daughters, Valeria and Milena. They are so cute charming angels, my small copies. We have a great connection, I try to teach them everything, but at the same time I realize, that something is missed. They need to see a man beside her mother to see a good example of a man, that's important. So, if you are ready, we'll invite you to our small world with great pleasure.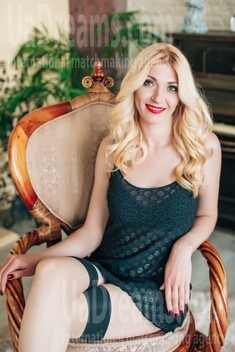 My future goals are
I feel like combination of such things like family and love will be always on the first place for me. I don't need a lot, my happiness consists of small parts. I wish to forget about everything with my future husband, I want to make each day of my family brighter, then I will get peace and satisfaction which I am looking for.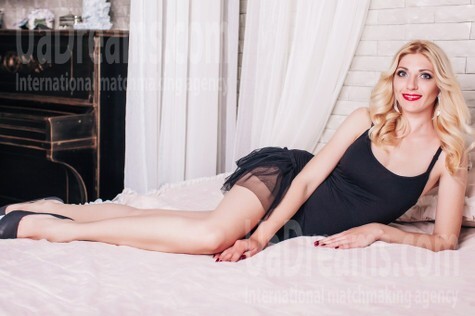 The type of man that I desire
Who do I see with me? I want my man to be honest, always honest with me, I hope that he will have a big heart, beautiful soul and of course I want him to be ready to join this beautiful life with me. I would like my beloved man to be romantic, affectionate and intelligent. I want him to hold my hand and to feel my heart. I just know if I meet the right man and I fall in love with him, I won't let him go.