Our personal opinion of this Lady
The lady is very kind and open. It is very easy to find common language with her from the first minute of your acquaintance. There is nothing negative in her personality. She is going be a real treasure for the man who will love her.
See her fascinating movements and charming smile...
Feel as if it was your first date with this lady — it is worth 1000 pictures!
Watch this video for FREE
About my family
I have a small family, it's my mom and me.. At the moment I don't live with her, but she is a very important person for me. She is very kind, understanding and supportive. She is a person I can always rely on and I know that she will support me in everything I do. By the way, she was so glad when she got to know that I was going to look for a man abroad.
My future goals are
I have already managed to reach many goals in my life. I've got education, I've got the job I adore and I've even managed to buy my own apartment. For my friends it is still hard to believe that I managed to save enough to buy an apartment without anyone's help. There is one more goal left to reach in my life - to get married and start a family. I think it's a right time for me to have a beloved husband and sweet kids in my life.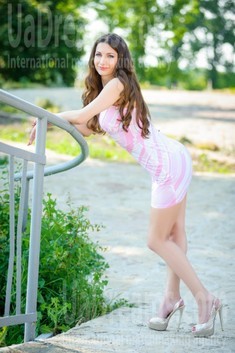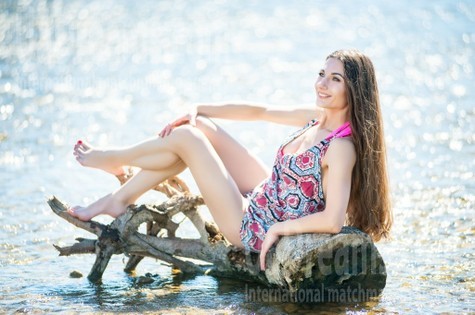 What I do in my leisure time?
I have 2 big hobbies. I like sports and traveling. Sports is my job and and at the same time thing which brings me pleasure. As for traveling, I can say that I travel when only I have free time. This world is so beautiful and there are so many interesting places to visit. What can be more interesting than traveling? I can say that I am a very sociable person. I have friends who I can call true friends. We share common interests and it is always a great pleasure to spend time with them. I can not omit the fact that I also like to take care of my appearance and it is also one more important thing which I like to do in my free time.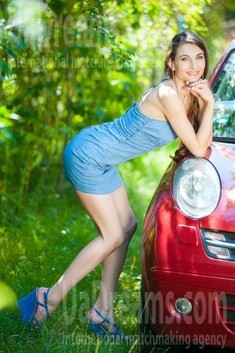 My typical day
I like to start my morning with a cup of coffee and short exercising. Then I do some things about the house and go to work. After work I like to spend time with my friends or simply at home, cooking something tasty, reading a book or watching TV.
How would I describe myself
I am an aim-oriented, patient and honest lady. I like to be open and kind with people and treat them the way I want to be treated. I think that if everyone does the same our world will become kinder.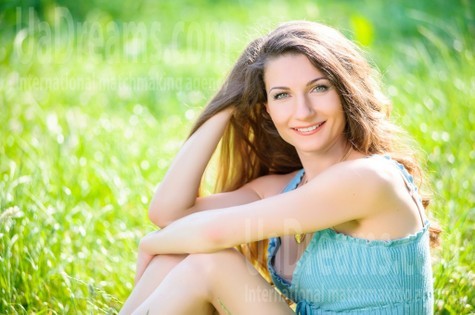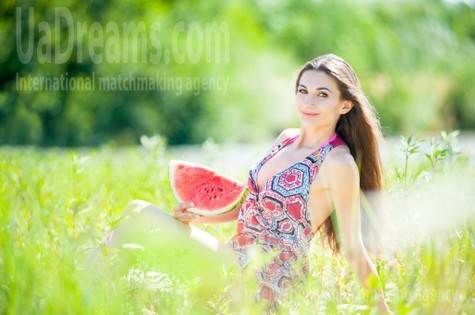 The type of man that I desire
I am looking for a kind and confident man. He should be mature, ready to take responsibilities, family-oriented and reliable. I am a one-man-woman so I would be very glad he treated me the same way. Loyalty and honesty should also be present in his personality.