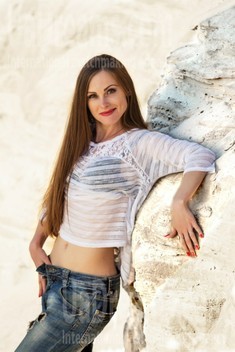 What I do in my leisure time?
It is hard to ever get bored being by my side. From the huge variety of my hobbies I would specify few major ones but would definitely have a lot more to say in here. I would call myself a vivid traveler. I have visited so many cities of Ukraine that already lost the count. The other way of nice time spending for me is singing. I even have karaoke at home. I love to relax at the countryside with my friends and combine such rest with active things like hiking, cycling and so on…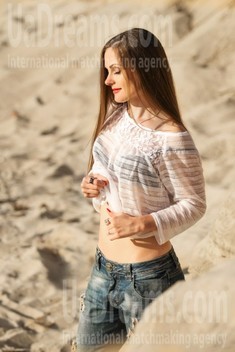 The type of man that I desire
I want to understand and be understood, I will accept and want to be accepted, I will forgive and want him to know what forgiveness is when it is needed. Happiness is not when woman is ideal for her beloved but when she is real and he loves that about her. We can match if he is serious but humorous, wise but playful, honest and generous.
See her fascinating movements and charming smile...
Feel as if it was your first date with this lady — it is worth 1000 pictures!
Watch this video for FREE
Get a much better idea of the lady's personality!
Discover her life and secrets no other men know :)
It's intriguing like finding an unknown world...


Domestic abilities
I have a huge collection of figurines and it is my responsibility to dust each of it. Also I have a lot of plants and like to take care of them and I even talk to them as they feel kind or mean attitude. In general I do everything to help my mom as I want to be the daughter parents can be proud of. So I hoover, clean the floor and so on but mom doesn't let me close to cooking. I think she just enjoys that process too much and wants to keep it for herself. ;-)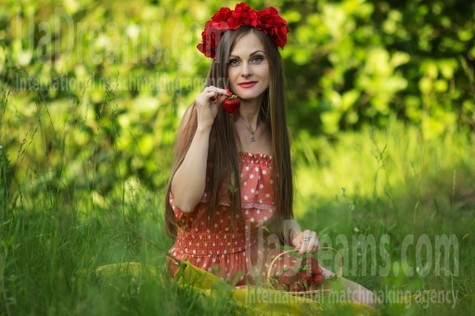 My typical day
Do you have any special ritual to start each day of yours? I do ;-) and how nice it feels to start morning with a cup of coffee and chocolate or candy. Days when I am at home and not on another business trip I take it slow. I then feed my fish and stay there watching them moving slowly around the aquarium, do some household chores such as cleaning, cooking, gardening and as we live in our own house there is always a lot of work... And then the second part of the day I spend with my parents or friends.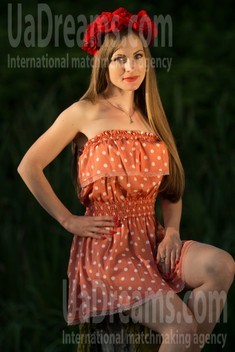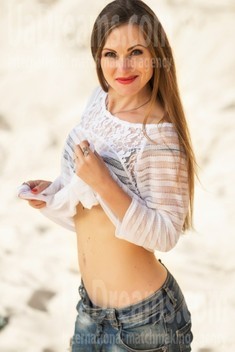 My future goals are
I feel that my life is connected with abroad. Is there a way to really say what you plan for the future? It always depends on the place where we are, on the person that is by our side and so many other circumstances that are around us. Of course as any other normal person I want to find my soul mate, I want to build a happy family with him and as any other normal person I want to realize myself in the future and I am already excited about all the opportunities that life has prepared for me.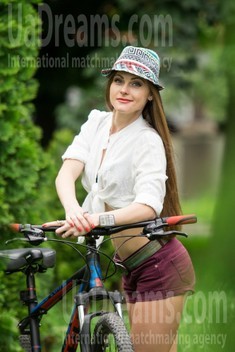 How would I describe myself
Have you heard such saying? – Little dog always remains a puppy. I think it would be perfect to apply it to me. I am pretty short and tiny lady but there is so much of energy inside of me. I am sociable and open-minded person, cheerful and humorous. I have enough of wisdom to find solution for any complicated situation… A big number of friends surround me and some call me their talisman taking adversity away… But I want to be such only for one person....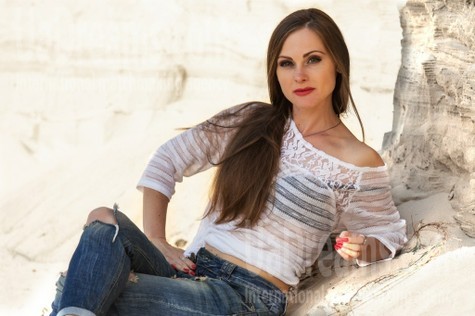 Our personal opinion of this Lady
It is a very rare gift for somebody to smile with their eyes and Natalia has definitely got it. It is impossible not to feel comfortable in her company after looking into those eyes. She is so tiny that creates an impression of wanting to protect her however after some time you realize what a strong will this little lady has. We hope her future beloved would see all of this and even more in her
About my family
I was born in the city Poltava and when I was one year old we moved to Kremenchug and all my life I've lived here. Then my brother was born and we became a family of FOUR. I can only imagine what my parents have gone through in their life but up until now they saved the understanding which I would definitely want to have between me and my beloved. They are very simple people, with their ordinary occupations but they never stop surprising me with their way of overcoming difficulties and being happy about each new day.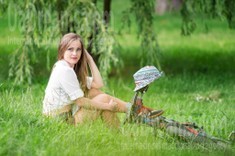 Get a much better idea of the lady's personality!
Discover her life and secrets no other men know :)
It's intriguing like finding an unknown world...