Birth Date
Height
Weight
Eyes
Hair
Build
Glasses
She is
Smoke
Drink
18 February
157cm 5' 2''
48 kg 106 lbs
brown
light-brown
petite
No
right-handed
Sometimes
Socially
Birth Date
City
Height
Weight
Eyes
Hair
Build
Glasses
She is
Smoke
Drink
I'm looking for
18 February
157cm 5' 2''
48 kg 106 lbs
brown
light-brown
petite
No
right-handed
Sometimes
Socially
Marriage, Romance, Relationship, Dating
Marital status
Divorced and I have children / 1 boy
Children age
10 y.o.1 December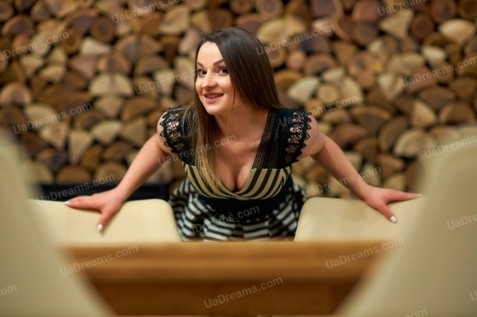 The type of man that I desire
I am looking for a real man with strong and confident personality! The man who will lead his family... that you can rely on and trust! It is very important for me to find someone with open, clear, good, tender heart and mind! Someone with whom we will share our life in two. I am sure that any normal person really wants to find his soulmate and live in happy marriage together with a loyal, honest and sincere person. I am very active lady and looking for a man to share my interests and just to have a great time together! The man who has a good sense of humor, can make me the happiest woman in the world. The man who will accept my wonderful son and will protect and support us.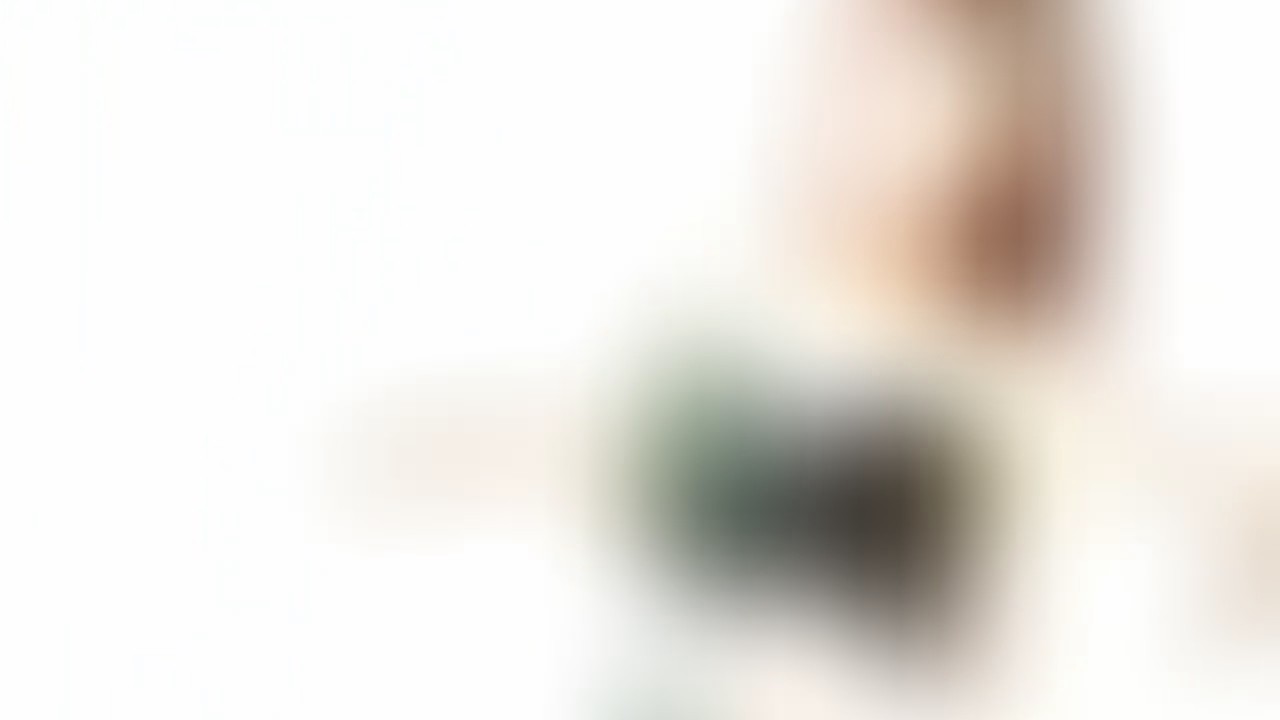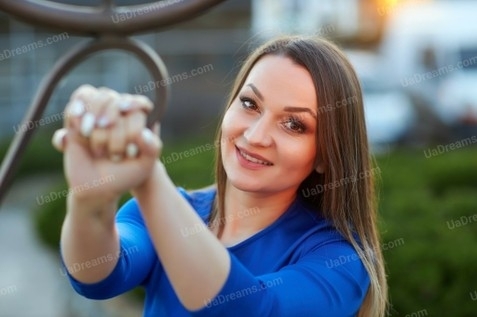 About my family
I have a very small but friendly family, which includes: me, my son and my father. We live together in a small, cozy apartment in Kremenchuk. Every evening we gather at dinner and share stories that happened during the day. My father is very intelligent and wise man. I can always count on his support and he will always give me his reliable shoulder. I love my family with all my heart and thankful for their kind and tender care. I really want to make my relatives happy and make them enjoy life! Also I have elder brother and sister. Brother lives abroad now and I don't have so much opportunity to communicate with him. But we always keep in touch via Skype and know what is going on in each other's lives. My elder sister lives in Kremenchuk and we visit each other very often.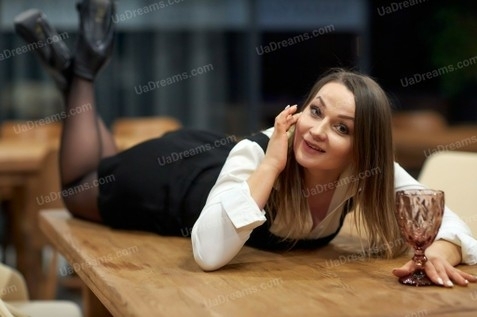 How would I describe myself
I am open-mind, easy-going, simple and kind lady! I believe in true love and I have a big open heart with tenderness, care and sensation. I am very sociable and active person. I do love people and to work with them. That is why I chose my profession. I like to communicate with people, learn more about them. My job teaches me to be patient, I am not afraid to take responsibility, train new employees, be open and flexible. I always tell people truth into their faces, I do not like deception and lies!!! I am very ambitious person and I exactly know what I want!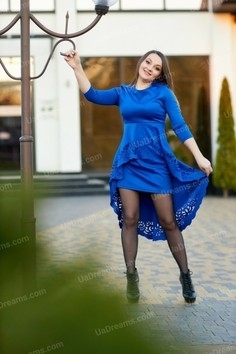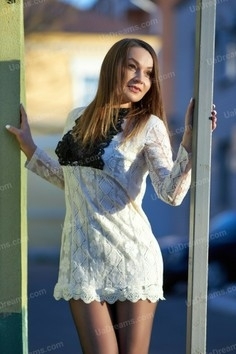 My typical day
I wake up at 6 a.m almost every day. I always try to start my day with a smile and share this good mood with people around me)) I usually do some exercises just to keep my body toned and sporty. It gives me a great charge of energy for the whole day! After I go to take a shower and to cook delicious breakfast. I always try to cook something special, yummy and creative for my son)) Then I go to wake up my son and help him to get ready for school. Later I go to work at my restaurant and he goes to school. After my work I come back home and start doing my housework (helping my son with lessons, cooking, cleaning). In the evening I usually run in our park near my house. When I come back I take a shower, spend time with my son, watch TV and go to sIeep.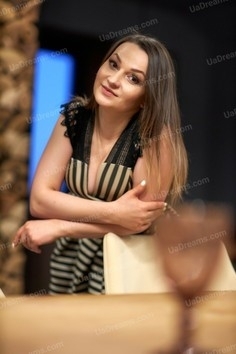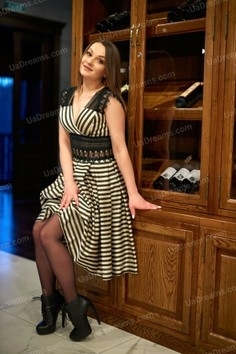 My future goals are
I dream to build honest and strong family with one special man who will be a reliable shoulder and a true friend for me and my son. It is very important to find your person with whom you will feel special connection, support each other, share your dreams and desires, happiness and sadness. I believe that every person has a soul mate in this world but everybody need a different time to find it! Sometimes you just have to wait a little bit longer just to appreciate and really love what destiny gives you! I believe and definitely know that soon I will meet my beloved! My main GOAL is to have a strong and happy family! With my beloved man I dream to build a house, give a birth to my future daughter, grow up our kids with love and sincerity, open our small own business and just enjoy the life and each other!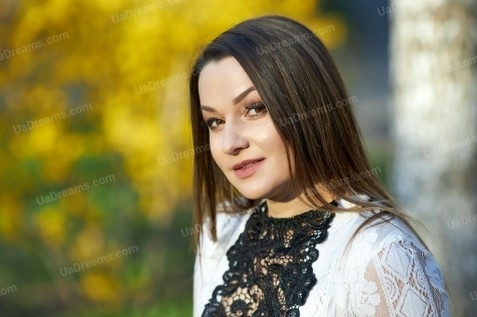 Our personal opinion of this Lady
Natali is a very beautiful delicate lady with kind and pleasant smile. She is very open for communication and has a good demeanour. She is a little bit shy but it just makes her more attractive and interesting. She has a kind and compliant character and it's easy to find a common language with her. Natali is an easy-going and simple person and I am very glad to meet a person like her.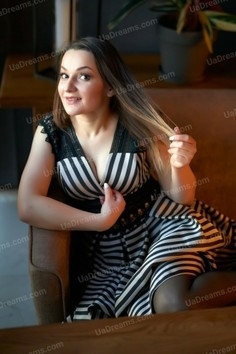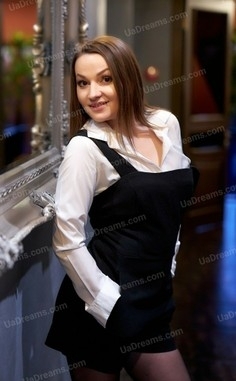 What I do in my leisure time?
I am very positive, tender, kind and active girl. I am easy going-person and always nice and pleasant in communication. My leisure time is spent in conjuction with my mood. Sometimes I want to do some active, so I will go for a run in the park, do special cleaning in the house, cooking something delicious for my family with inspiration. Other times I want just to spend time with myself and I watch a movie at home, read a book, listen to music, go shopping or just go for a walk to soak up some nature. Then there are times where I want to engage my mind and I write some notes for future. Finally, and the most importantly, are the social times where I adore spending time with my family and friends. Mostly I spend my leisure time with my wonderful son: we have outdoor activities, go to the cafe, to the cinema, to the park, beach and do a lot of different interesting things. I love my little family and friends and always happy to spend time with them anywhere))