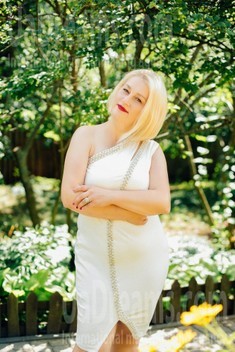 The type of man that I desire
I am looking for smart and reliable man, who is mature, straightforward, faithful and serious. The man who has strong family values. Who knows how to respect and love his woman. I am a one man woman, so I am waiting to find the same quality in my future life partner.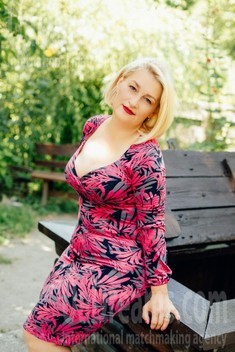 What I do in my leisure time?
My work and domestic chores keep me busy all the time. I rarely have any free time. But when I do, I usually devote it to my friends or my family. When I am alone at home, I like to read and enjoy the silence in my house. I like to dream about my future. Sometimes I wish someone could steal me and take me away from daily life and show the wonders of this world.
How would I describe myself
I am calm, reliable, kind and positive person. But it's just the words. I think, that every person is too complex to just put them into a frame of adjectives. I wish you could explore me and make your own opinion.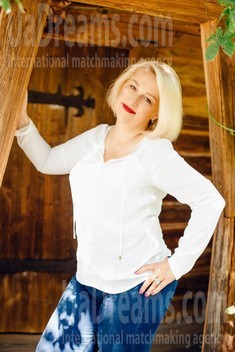 My future goals are
I see a great beauty in ordinary moments. I like to close my eyes sometimes and just forget about everything. To listen to the sound of raindrops falling, smell of fresh air as I take a deep breath, symphony of different tastes. I try to embrace every experience as if I am doing it for the first time. So my main goal is to find a man with whom I would forget about everything and just enjoy all the simple things in life.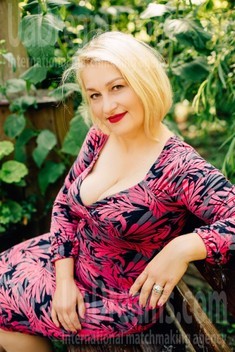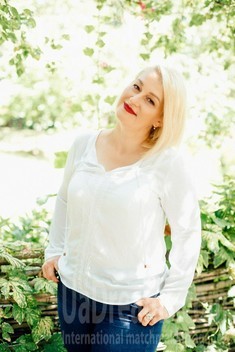 About my family
My family is my life. Everything what we need is a good man to join us :) It consists of 2 daughters and my grandson Danil . Also I have a father, he lives apart. We used to spend a lot of time together, to help each other and support in any situation. I am proud of my daughters and adore my little grandson. I can't imagine my life without them all.
Our personal opinion of this Lady
We think, Natalia is very optimistic woman, it is very easy to start any conversation with her, because she is very sociable, she has a good sense of humor. We are sure that she can become a reliable and caring life partner for her man.
My typical day
The best way to start my day is to start it from a smile :). In the morning I usually do some yoga , go to shower and cook a breakfast for my family. I work as the event organizer at the university. I am usually surrounded by creative, smart students and this is the best part of my job because they inspire me greatly.