Birth Date
Height
Weight
Eyes
Hair
Build
Glasses
She is
Smoke
Drink
7 October
163cm 5' 4''
51 kg 112 lbs
green
black
slim (slender)
No
right-handed
No
Never
Birth Date
City
Height
Weight
Eyes
Hair
Build
Glasses
She is
Smoke
Drink
I'm looking for
7 October
163cm 5' 4''
51 kg 112 lbs
green
black
slim (slender)
No
right-handed
No
Never
Marriage, Romance, Friendship, Relationship, Dating
Field of activity
Medical/Health
Occupation
fitness trainer
Marital status
Single and No children
Want to have children?
will decide with my husband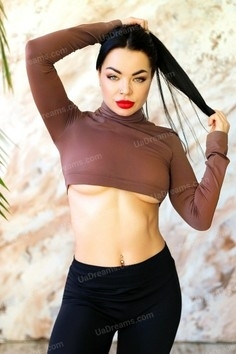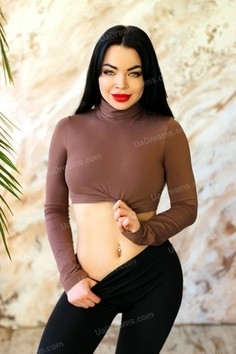 What I do in my leisure time?
When I have free time, I would like to improve myself in all the aspects. I enjoy doing sport for myself, not for work only, I learn more about training and diets, go to a cosmetologist and take care of my appearance. I also love reading and watching nice movies, taking care of my flat, and cooking yummy and healthy things. I like traveling and learning about new unknown places, cultures, and art. I like to stay active and enjoy every moment of life! Nature around is so beautiful! Why to stay at home and lay on the sofa?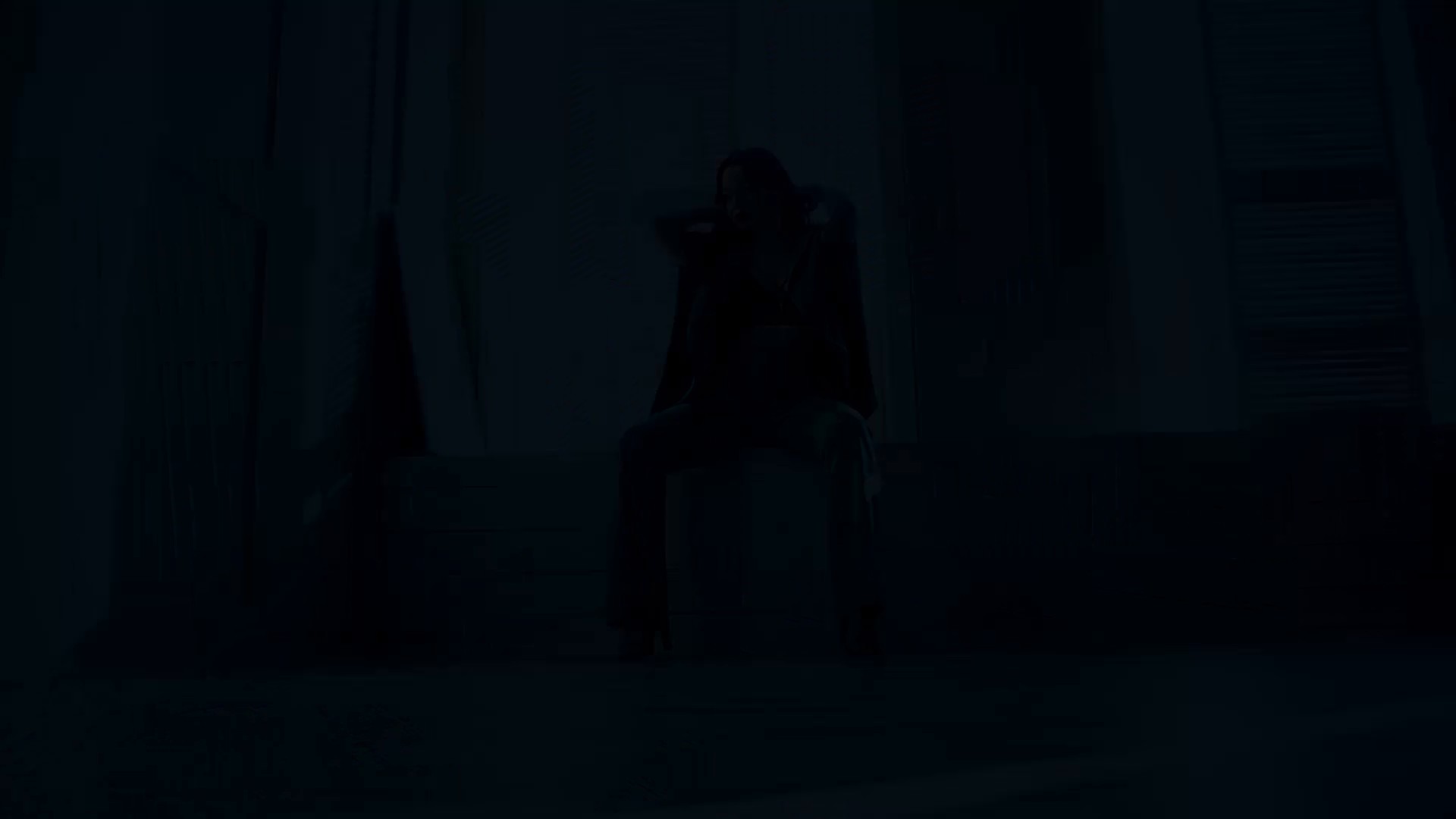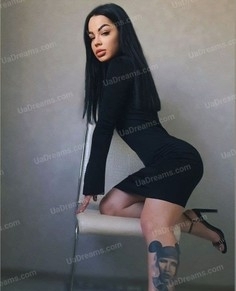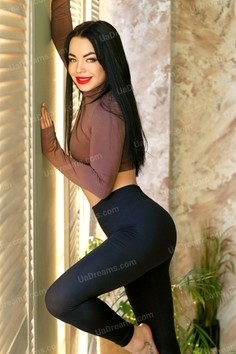 My future goals are
I have a lot of plans and goals for the future. First of all, I am now here trying to make one of my dreams and plans come true. I am here to meet my dear and beloved man, my better half, with whom we would go through this life together hand in hand and create a happy family, with whom we would paint every day into the brightest colors of love and happiness, laugh and pleasure of being together. Except for my personal life, I would also like to develop my career as a trainer. It is so nice to help people, to stay healthy and get rid of a lot of problems.
My typical day
My days are different and when I work they start early, I get up, have a shower and cook a yummy and healthy breakfast, do some cleaning around, dress and gather everything needed, and go to the gym, after training I have a shower and go shopping or meeting friends. In the evening I like to take a hot bath, to have dinner and read or watch something. When it is the weekend instead of work I go for a long walk somewhere to the park or island. I like spending more time outdoors and also meet some friends. Or from time to time I go attend some interesting master-classes on make-up or cooking.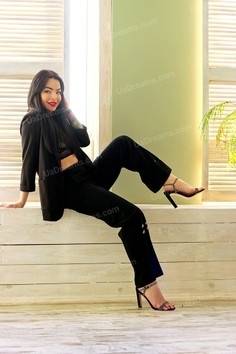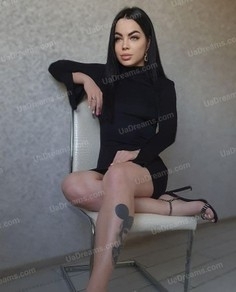 About my family
Well, unfortunately, I was not lucky to enjoy having a family. My mom died when I was a small girl, and I was raised by my granny only, as I do not know who and where my dad is. My dearest granny passed away. I also have an uncle and aunt, but we are not really close. I have also a cousin who is elder for three years, she lives in Russia and we are close with her. Now we can only communicate online but I am looking forward to our meeting. I will not lie if I say that for now she and some of my friends are the closest people to me. I feel the lack of love in my life, ad I do hope to change it very soon.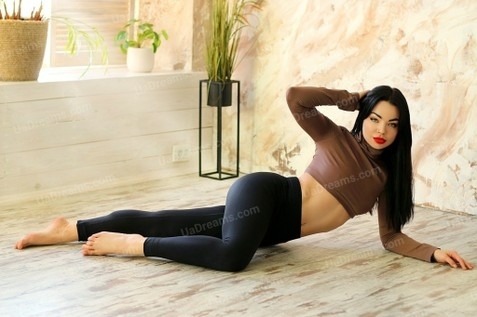 The type of man that I desire
I am not looking for an ideal man, as there are no ideal people. It would be too boring to live if we were ideal. But I am looking for one ideal for me: kind and well-mannered, caring and loving, with a sense of humor, loyal and active. The one who would take my hand and bring me to his place to feel protected and desired. The one who knows what to do with a woman, who remembers how it is to be a gentleman. And I have pretty much to give back. I will be always supportive and loving, caring and tender, passionate and creative. I will pamper him with yummy dishes and my warmth.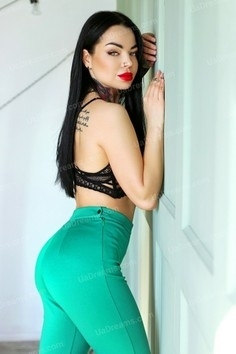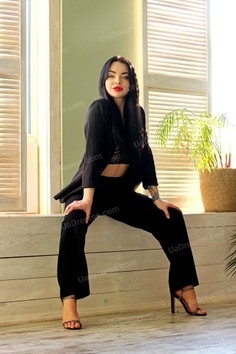 How would I describe myself
I am active and strong. I am determined and hardworking. I love my life though it is not always easy. But I am thankful to my granny for raising me in such a way that I do not feel offended or angry. I am pleased with my work and love my cousin and friends. I love nature and enjoy the outdoors. Sport is my work and hobby for now. And though I have such a strong personality I really feel the lack of love in my life. And sometimes I want to feel like a weak woman who has a strong man near. I want to put my head on his shoulder and to feel protected and loved.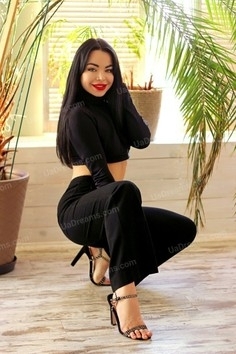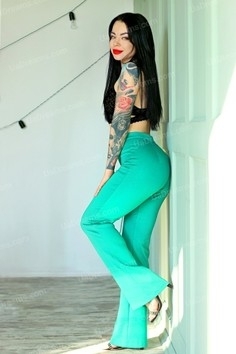 Our personal opinion of this Lady
The lady is very bright, strong, with a nice sense of humor. She is determined and knows what she wants. She is ready for difficulties and wants love and care a lot. She is also intelligent and loves music and movies, reading, nature. There is a lot to talk about with her. She is really caring and has a lot of love in her heart to present to a man whom she wants to find here in the nearest future.