New lady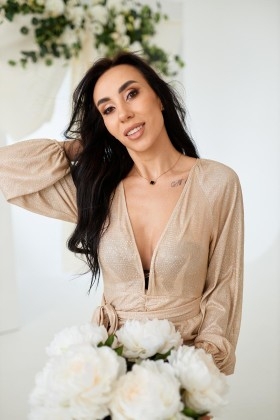 zaporozhye
Birth Date
Height
Weight
Eyes
Hair
Build
Glasses
She is
Smoke
Drink
21 June
172 cm 5' 8''
60 kg 134 lbs
brown
brown
petite
No
left-handed
No
Socially
Field of work
Administrative
Occupation
restaurant manager
Marital status
Single and No children
Want to have children?
Yes, 1
I'm looking for
Marriage, Romance, Friendship, Relationship, Dating, Traveling
Share your love with Natalie!
Share your love with Natalie!
Birth Date
City
Height
Weight
Eyes
Hair
Build
Glasses
She is
Smoke
Drink
I'm looking for
21 June
172 cm 5' 8''
60 kg 134 lbs
brown
brown
petite
No
left-handed
No
Socially
Marriage, Romance, Friendship, Relationship, Dating, Traveling
Field of work
Administrative
Occupation
restaurant manager
Marital status
Single and No children
Want to have children?
Yes, 1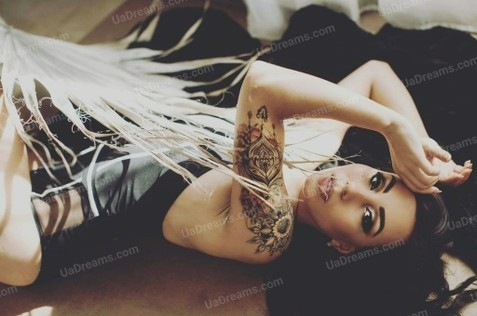 My future goals are
Most of all I am dreaming to create a family. Work won't warm you up at night and career achievements won't make you happy if you have no one to share them with. I would like to create a family, to have kids, to create a cozy home. When I am dreaming of a future family, I can see my husband cooking a BBQ wearing a funny apron, kids playing with a dog on the lawn, and myself coming to my husband with a cool drink and giving him a kiss :). How do you like such a dream? :)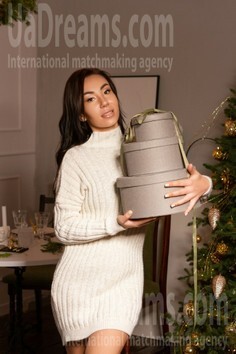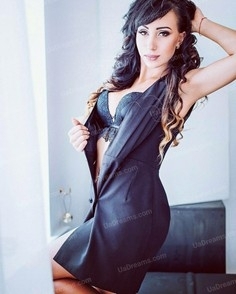 Our personal opinion of this Lady
Very cheerful and smiling lady. Optimistic and positive. Kind and joyful.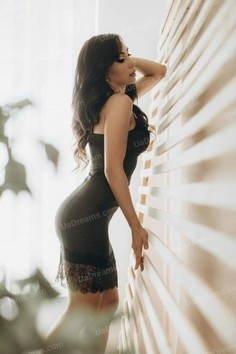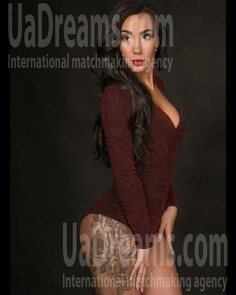 What I do in my leisure time?
I believe that a sound mind is a sound body, so I am much into sport, I go to the gym regularly and pay attention to what I eat, so experimenting with different dishes is one of my favourite activities. I love dancing! Have been studying modern and Eastern dance for many years. I love spending time with my family such as having family picnics or trips to the countryside. Time with the family is the most valuable and enjoyable one :). I love movies and enjoy going to the cinema a lot. Swimming, cycling, beach volleyball are also on the list of what I would choose to do :). Would you like to be in my team at the beach? ;) I like long walks and enjoy visiting new places. Do you have any comfortable jogging shoes to join me?:) I prefer to be active, creative. I am passionate about life and love trying new things and activities. Any ideas? :)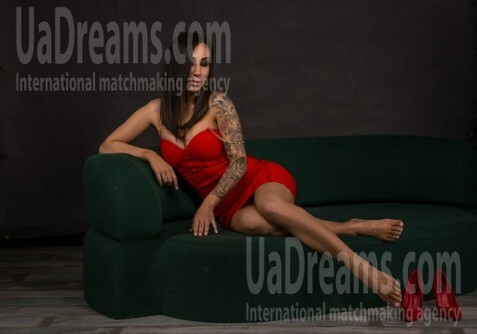 About my family
My family is very united and friendly! Parents have been always an amazing example of true love! I am dreaming to have the same devotion in my future family. My parents have taught me and my brother to be kind yet strong, to stand for the family no matter what, to be always there for each other in good and bad times. I can see their love growing stronger year after year, nothing was able to break them down. Thanks to my parents I know what true love is, I know that it exists in this world and I will not settle for any less in my future family :).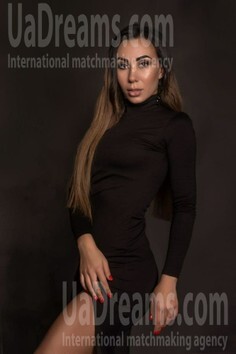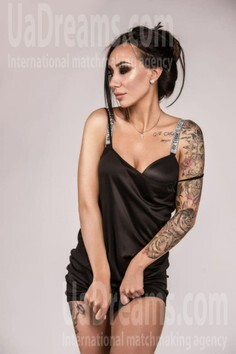 My typical day
I start my days with some exercises and music, then contrast shower and preparations to work. My days at work are usually very long and exhausting, but even running around wearing high heels can't stop me from going to the gym in the evening :). Evenings after work are kind of quiet for me, I like cooking dinners, taking a bath, maybe meeting friends for a coffee when there some energy left :). Watching some nice movie after the dinner can also be a good end of the day. Not as good as sharing the events of the day with beloved person, but everything happens at the right time, agree?:)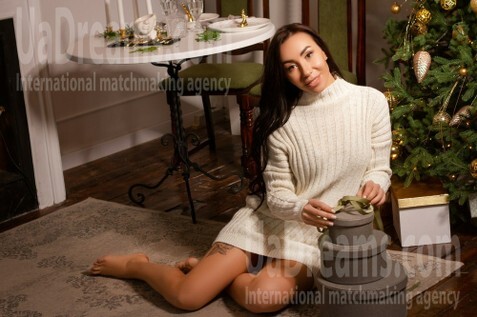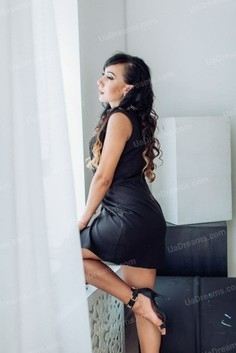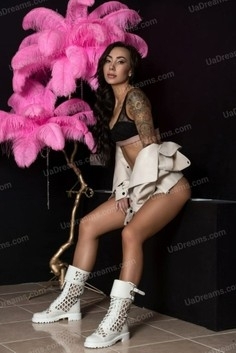 How would I describe myself
I am a cheerful, goal-oriented, kind and a very romantic person! I believe in story-book romance and of course I am waiting to meet my special man to fill our lives with romance, tenderness and passion! I am full of life, I am open to new achievement and I am ready to overcome challenges whenever they appear on my way. I believe I am a very charismatic and energetic person and you welcome to check it yourself :)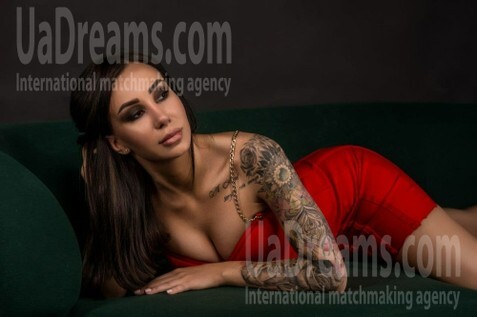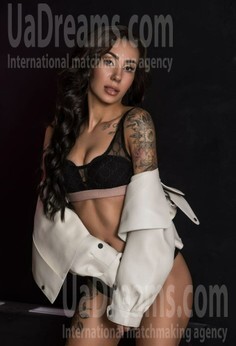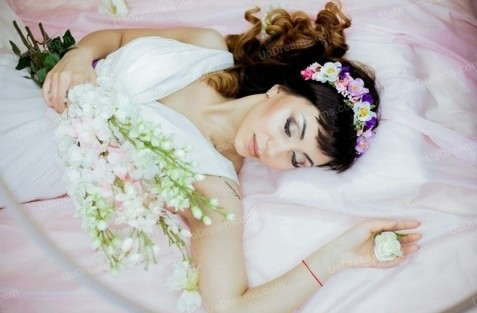 The type of man that I desire
I am looking for a man who is serious and mature, but at the same time romantic and tender, I am looking for someone who is serious about creating a family, about giving himself to only one woman and share the rest of his life with her. I am looking for a man who is humorous and passionate about life! Man of my dreams will come and wrap me in his arms and make me feel safe and secure, make me feel a real woman and allow me be weak sometimes, he will let me open my hidden sides and let me be myself. I will never try to change my beloved one, I will always love him for who he is, and I hope he will treat me the same way.
Lady will meet you in 11 hours Good luck!
Lady wants to chat with you in 11 hours
Lady offers to move chat for 11 hours
Lady declined invitation, but explains why:
Thanks but I can't come. Thanks though! Appreciate it!
She's online and waiting for you!
Lady is late, will be at 12:30