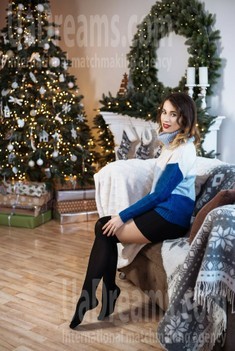 The type of man that I desire
I came here looking for my second half, the only man with whom I will connect my remaining life. The one whom we will meet after work, the one with whom we will spend our evenings together. I wanted my marriage to be one and for life, but unfortunately it was not not meant to be last time. But I did not despair and decided to continue my search for my only one HAPPY man. I understand that men are different. The main thing - the stuffing of the man in which I so need in this life is his character, his lifestyle, behavior with a woman. He should be spiritual, have positive thinking, respect other people and find happiness in everything. He should not be lazy, because lazy person always loses. Also it is very important for me that he should not gamble.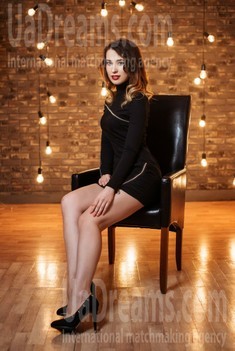 My typical day
I have something a bit different for you today. I want to be more personal and let you take a glimpse into my daily life more often. It would be interesting to share with you a typical day in my life. Let me warn you, it is a normal workday, nothing fancy or very entertaining. But I thought it could still be fun to share it nonetheless. Hope you find it interesting! Here is what I get up to on a normal weekday. The alarm goes off at 6:35 so that I have exactly one hour before having to get out of the door. After 5 to 10 minutes laying in bed, I get up and go straight to the bathroom. That's when I start my beauty routine: cleanse my skin and apply my morning moisturizer! I then head to the kitchen to have breakfast. Lately, it has been a cup of hot chocolate (very healthy, I know, but I'm not a big fan of coffee) and a toast. I usually get out of the house around 7:40 am and head to work, which usually takes about 45 minutes. I start my work at 9 am but if I get out of the house too late, I get stuck in traffic so I prefer to leave a little bit earlier and have time to spare. I work from 9 am to 6:30 pm with a few breaks in between. I work as programmer with web sites and other works. When 6h30 pm finally rolls around, I head home happily while blasting my music. Usually, I get home around 7h30, take a shower. After dinner with my parents, I help cleaning the kitchen and prepare my lunch bag for the next day. I will end my information here and will wait for your letter. Okay?
See her fascinating movements and charming smile...
Feel as if it was your first date with this lady — it is worth 1000 pictures!
Watch this video for FREE
About my family
I have a big family. This is my mother, father, brother and my grandmother. The dearest person to me is my grandmother, because she raised me. For some reason, she took a big part in my childhood. For me, my family is the most ideal. And I am deeply grateful to them for every day spent with them; for the love and tenderness that they gave me and are giving nowadays; for the fact that they support me in difficult situations; for all advice they give me throughout my life. I love my mom and dad, who gave me this wonderful life.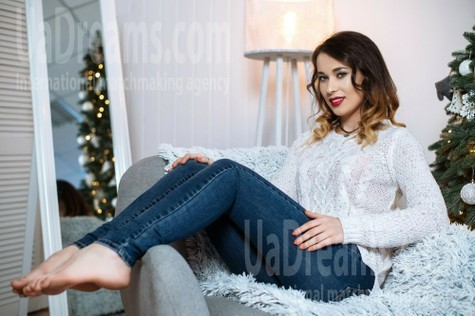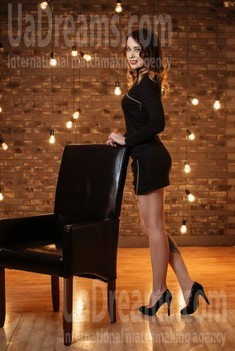 My future goals are
My future goal is to be happy, but not just a happy lady, but to be a happy wife and a happy mother in one person. And for this I have a special recipe. It is very simple - all members of such a family should love each other sincerely and unselfishly. Are you ready to try my recipe of happiness?
How would I describe myself
It is both pleasant and a bit difficult to speak about myself. It is pleasant because every person enjoys speaking about his or her interests, likes or dislikes. But at the same time it is difficult because to study a person, especially yourself, it is a great journey, not a little walk. I think I am a good humoured, very responsible, hard working and emotional person. I like creativity and appreciate this trait in others. I don't like to lie and I feel when others do. I try not to be late and I hate when others don't come on time. I prefer to associate with clever and polite people. It is very annoying when somebody whom I trust turns out to be unreliable. But I try to treat other people so as I want them to treat me. I see the man whom I am looking for also as a person with a и and sound body and mind. The person, who is interesting to talk to, whom I can trust and rely on. As for my interests I am fond of psychology in the sphere of dealing with people and the questions of how to form your thoughts in the most favourable way. I like seeing other people, their traditions, customs, to get acquainted with their culture, going sightseeing. Besides I like different kinds of music, I like music with rhythm you can dance to. I really want to fall in love with all my heart and I am sure that I will succeed in the near future.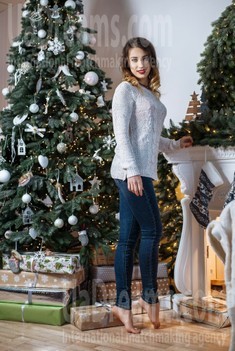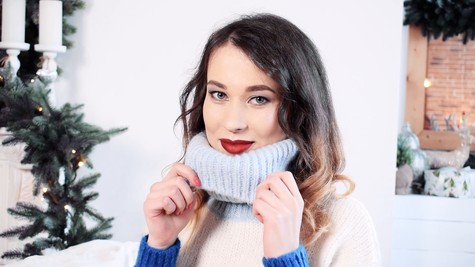 Get a much better idea of the lady's personality!
Discover her life and secrets no other men know :)
It's intriguing like finding an unknown world...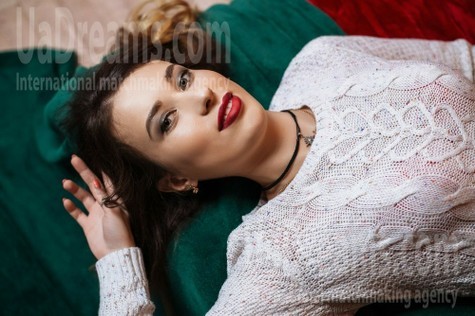 Our personal opinion of this Lady
This lady was already married but she has not lost her faith in true love and wants to be happy. We would like to describe this lady as generous. She takes pleasure in sharing something with other people and she is ready to help them at any time. She is organized and punctual too and she is happy when things happen on time, according to the schedule. She is also a very hard-working lady!
Domestic abilities
I know that I will be a good wife for my husband, as I like to keep my house clean and comfortable. It gives me pleasure. I even dream of making a romantic dinner so that my future man can understand all my qualities, because a well-fed man is a happy man. Isn't it?
What I do in my leisure time?
People said that by the way a person spends his/her free time, we can determine his/her character. I can agree with that. As for my character, I am a sociable and open lady, and I feel happy in the company of my friends. Therefore, I love spending my free time with people dear to me. My pastime also depends on the time of year. I like fishing and I like to spend time in shooting gallery in summer. I can also pleasantly shoot my arrow into your heart, do you want to feel it? And I like to spend my time in the gym in winter. I like to read many magazines because I need knowledge for my work. Therefore, I also try to learn more and more information in the profession of a programmer. Of course, sometimes we want to relax and nothing to do, but this should not become a bad habit, otherwise then there will be nothing to remember. There are many interesting and exciting things to do when I prefer to do too. Each person has his interests and hobbies such as reading books, watching TV, going in for sports. As for me, I have many hobbies: they are – cooking, dancing, singing, and English language. I also fond of reading books. My favorite books are adventures and horror, love stories. When I am reading book I live the character`s life, suffer, and enjoy with them. My favorite hobby is studying English. I think it is necessary to have a hobby. Your free time is not wasted. Everybody likes music – some people enjoy classical music, others are fond of popular music. Open-minded, I like all kinds of music. I am a meloman. Some music is happy, and some is sad. Some is serious, and some can make people laugh.