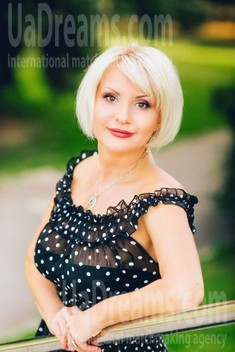 How would I describe myself
It's so hard to describe myself ... well, of course I am not perfect. I have some pluses and minuses in my character and I believe it's important to find the man who will be able to accept me as I am. I am cheerful, very optimistic, maybe sometimes impatient, passionate and active woman.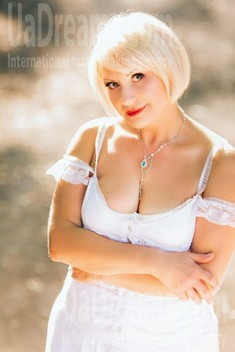 The type of man that I desire
I am not expecting him to be perfect, as no one is perfect in this world. I would like him to be serious, wise, experienced, loving. For sure he should be able to respect and love me and my son.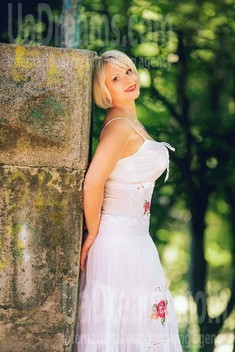 About my family
Since my divorce my family - it is my son. He is very nice young guy, who is very polite, sportive, kind, he likes to play football and probably like any teenager - video games. He is also very caring, when he knows I will come late at home from work he can cook a dinner for us and after wash dishes. Being so young he knows exactly how to treat a woman, how to be helpful and I really proud of him :) .
What I do in my leisure time?
I used to keep myself busy all the time but when I have some free minutes I like to read, I like to watch master classes about new tendencies in my job ... We are very close with my son, despite he is a teenager and it can be sometimes not so easy with him, we like to spend a free time together, watching movies at home or in the cinema, walking, traveling or having fun in quest rooms.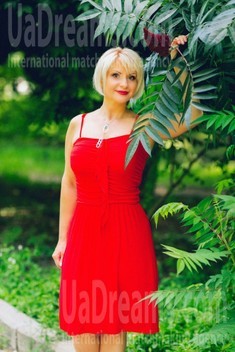 My typical day
Usually I get up early to help my son to get ready for school, I cook a breakfast for him and sometimes iron his clothes. After that when its become silent in my house, I like to spend 10-15 minutes enjoying a cup of coffee and while watching news on the TV. Then I get ready for my work. I do really enjoy my work, so I have to say I am a happy person, because I go to work every day with a smile on my face.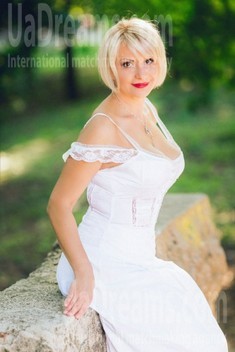 Our personal opinion of this Lady
She has a great sense of humor, she is active, smiling woman and it's very pleasant to communicate with her. Seems she can charge everyone next to her with her positive energy. We are sure it's impossible to get bored with her, but at the same time she is serious and responsible woman who can be very good life partner.
My future goals are
There are two main goals in my life... The first goal is to find the right man for myself ... life flies so fast and for sure I don't want to live it alone. I believe that there should be the man in this big world who will become my best friend, lover and supporter and we will be together until the end of the time. Yes, I am a hopeless romantic, hope its not bad for you :)