Birth Date
Height
Weight
Eyes
Hair
Build
Glasses
She is
Smoke
Drink
22 March
168cm 5' 6''
60 kg 132 lbs
hazel
brown
slim (slender)
No
right-handed
No
Socially
Marital status
Divorced and I have children / 1 girl
Children age
6 y.o.5 April
I'm looking for
Marriage, Romance, Friendship, Penpal, Fun, Relationship, Dating, Traveling
Birth Date
City
Height
Weight
Eyes
Hair
Build
Glasses
She is
Smoke
Drink
I'm looking for
22 March
168cm 5' 6''
60 kg 132 lbs
hazel
brown
slim (slender)
No
right-handed
No
Socially
Marriage, Romance, Friendship, Penpal, Fun, Relationship, Dating, Traveling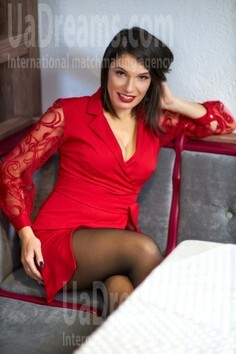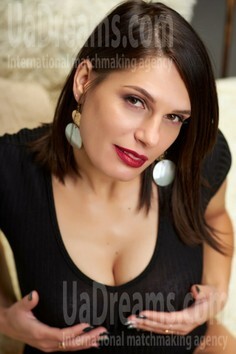 My future goals are
Do you agree that happiness is a kind of art? Have you ever dreamed to be an artist? I want to be the most happiest woman in this world. I want my eyes to shine like bright stars. Will you sparkle devil lights in my eyes? Happy family is my dream, goal and desire. I want my home to be sweet, warm and full of love and children's laugh. I want my man to be a stark bread-winner and I will be a careful home keeper. Self-realization is also important for me. I would like to have my own women's business, drive a car and enjoy the life in general. Let's build our own Empire of Happiness together!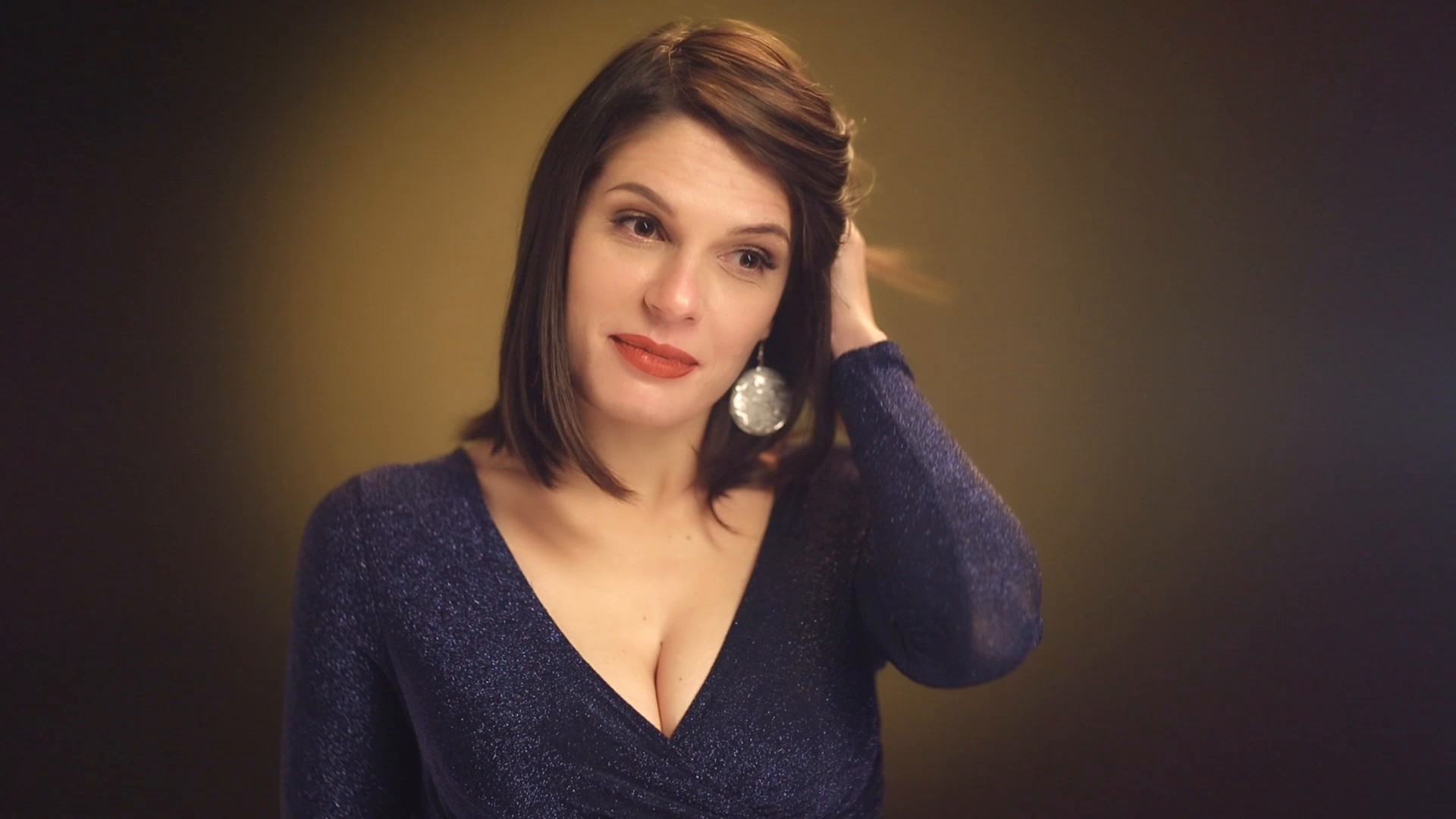 The type of man that I desire
Are you the one man from the million which is ready to be my real partner, true friend, caring person and crazy lover? I want my man to be the strongest and the safest castle for me. I want to be cared and protected from everything in his strong arms. I would like to meet reliable, caring, self-sufficient, loving man. I like to achieve new goals, to meet challenges, to become better every single day. It is much easier and adventurous to do it in a partnership. If you have the same desires and ambitions welcome to my World! Let's make our lives brighter! I like spicy men with good sense of humor. I want my man to treat me with pretty wonders of life! From my side I want to treat my man with special things which he likes.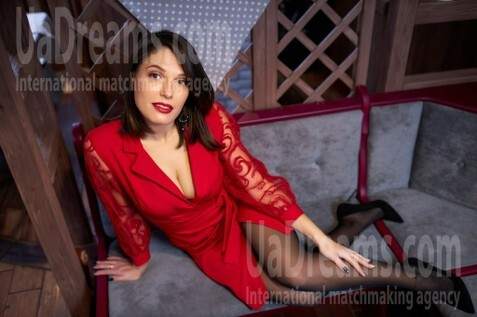 What I do in my leisure time?
Do you like discoveries? I'm taken with discoveries in everything... I enjoy traveling. Every trip for me is a story with fascinating scenario. Will you join me? I have never been abroad. But I have been always delighted the beauties of wild forest nature in my home country. I'm crazy about horse riding. Do you like horses? I dream to broaden my horizons in romantic European cities, amazing American states, open secrets of Asian countries and exotic islands. I'm a little bit old-fashioned because I fond of reading books which inspires me, watching funny movies under a cosy blanket and revel in the small wonders of life! I have one more piquant activity which I like to do... Would you like to know it? :)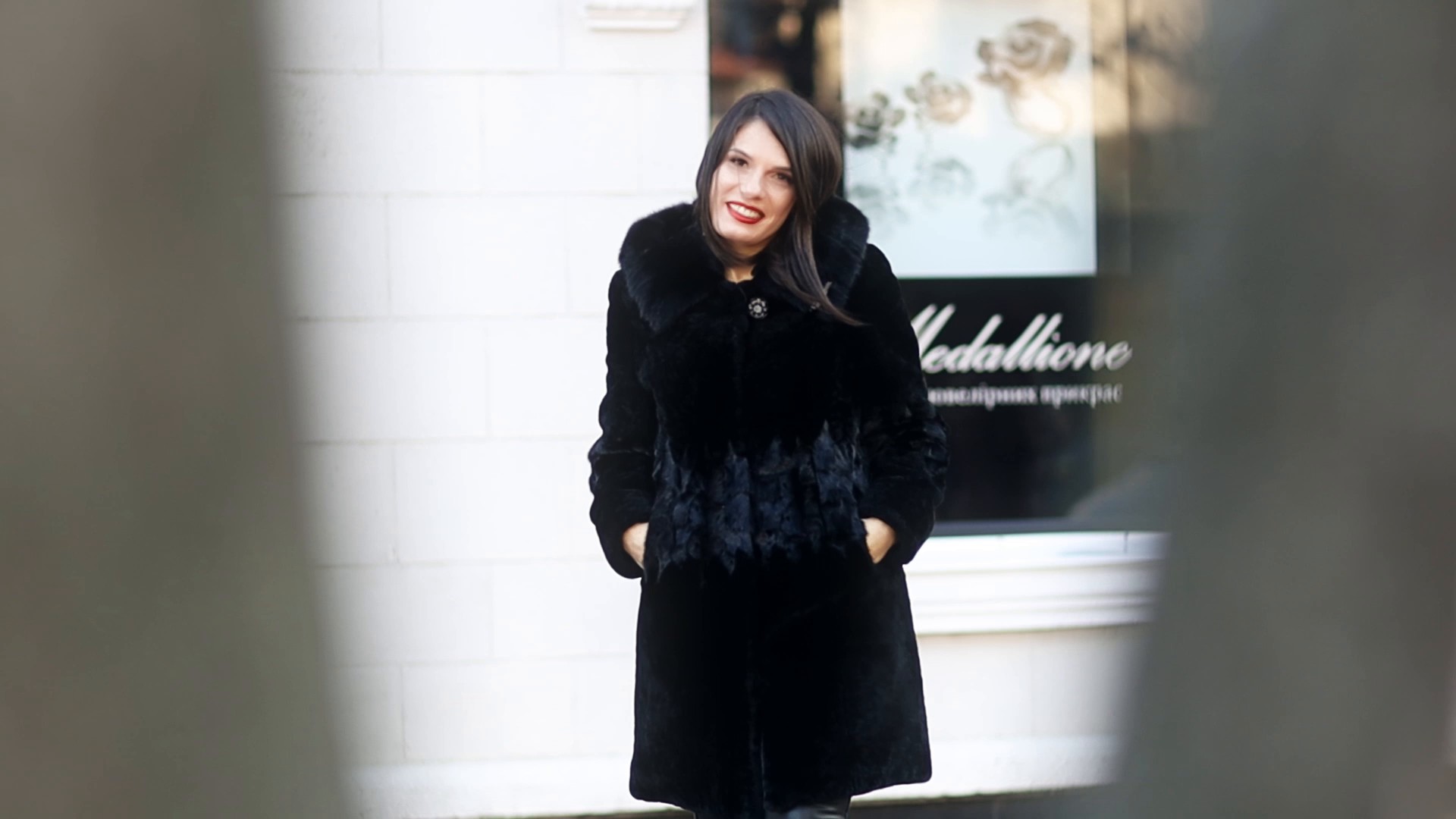 About my family
The most precious place for me is my family. Here I'm whom I'm. I grew up in wonderful and caring family. True love, honesty and care are the basic principles in our family. My parents are very kind-hearted people which did all the best for my 2 brothers and me. We always support each other in every situation. We like gather together, spend funny time, cook tasty dishes, sing songs and dance. Will you join to our great company? The main member of my family is my little daughter. She is my world, my sense of life and my great responsibility. My little princess is sincere and loving girl with kind heart and sparking eyes. We like to make unbelievable things together!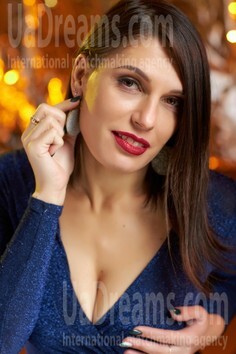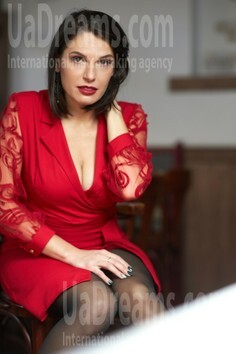 Our personal opinion of this Lady
Nataly is like a secret surprise for a man. This bonny lady knows how to make a happy life full of incredible emotions and warm feelings. She is really serious about relationship. Family is very fatefully for her. At the same time she is always working on its personal self-improvement and growth. She is smart, intelligent, very sensual, positive and exciting. Her character is caring, understanding and supportive. She is astronomical mixture of feminine features, peppered with sense of humor, active life style and playful devilry in her deep beautiful eyes!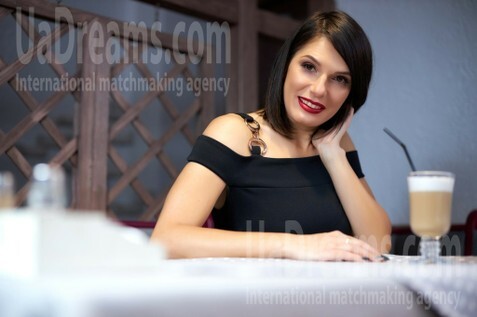 My typical day
Every day for me is like a new chapter in live. I like to smile to a new day and to feel the wonder of coming events...The aroma of sweet strong coffee with milk cheers me up for new beginnings! On the way to kinder garden with my daughter we plan our time together. Then I came home and make my home duties. Every day I develop my personal Internet shop. Healthy way of life is very important for me. I go for stretching. For me it is very feminine kind of sport. Do you think so? I enjoy the time with my friends, making shopping, walking with daughter and relaxing in SPA.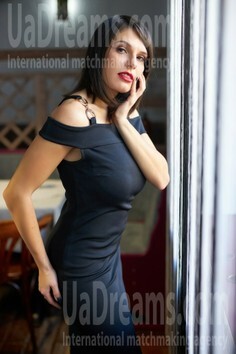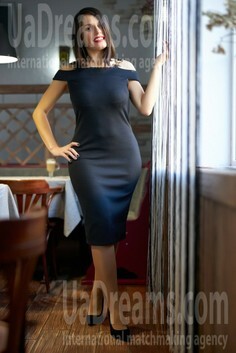 How would I describe myself
I'm intelligent, smart and feminine lady. I'm like a garden which needs care, sunny light and tender rain. Will you be my gardener? I like to be beautiful and exciting. I always try to enhance my inner world making it more deeper and brighter. I'm extremely emotional and kind hearted. The mutual understanding, honesty, support and respect to each other are very essential for me. At the same time physical beauty is always important for me. That is why my lifestyle is active, positive and healthy. I like to be sensual, seductive and tasty-looking for my man. I wear high heels shoes, beautiful dresses, skinny jeans, little tops and all pretty things which makes me desired. My character is easy-going and friendly. I like to spend time with my family, daughter and friends. But also I like to have very special time with my lovely man. I adore interesting talks, romantic walks, exciting journeys, warm hugs, sweet kisses and something more...