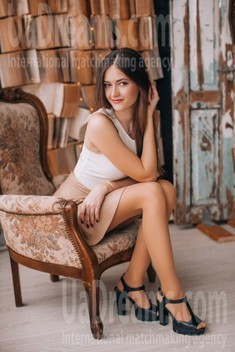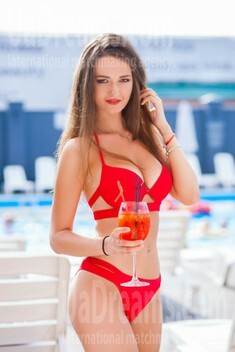 What I do in my leisure time?
I am a hard-working person but sometimes after the work I really need to turn my attention to anything that is not connected with my work, papers, numbers, calls, banks and so on. I like to walk, to meet my friends and new people. I like pleasant communication and smart conversations as well. I also like to draw and sometimes I like to embroider. I also like to improve my body. And as a normal person I sometimes can just stay at home for the weekend and watch a movie staying in bed a big part of the day. ;) Usually it can happen in a cold season.
Get a much better idea of the lady's personality!
Discover her life and secrets no other men know :)
It's intriguing like finding an unknown world...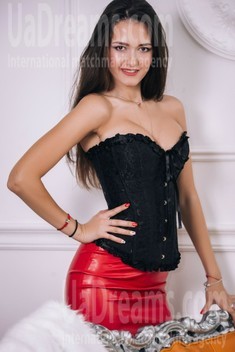 About my family
I was born in a little town with 70 thousands of habitants. It is several times less than Lutsk where I live now. My family is also small as I am the only child in it. My parents love me very much and I appreciate their love and care greatly. We always support each other in everything and like to spend time together at the weekends. We try to go somewhere out of the city and spend more time on the nature. We like to go fishing and sometimes stay for night in the tent. It is very exciting, We sometimes like to have BBQ with friends. I live separately from my parents now and really miss the times when we lived together.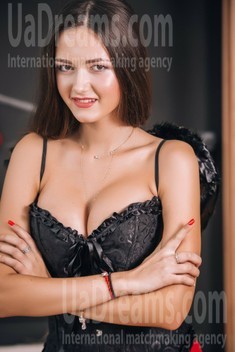 My future goals are
I am a good accountant and my boss is satisfied with my work. I know that I can achieve good results in this sphere. But I am not sure that I would like to be an accountant all my life. I would like to create my own business. I want to open a Children's clothes shop. I don't know why I have chosen the clothes for the kids maybe because they look very nice and in future I could find very nice things for my children. But the best my goal is to create a strong family and give birth to children. I also dream to travel to different interesting places with my beloved man.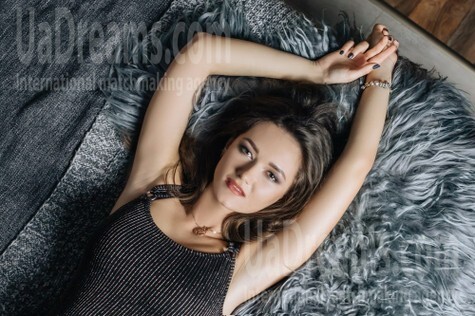 My typical day
I am not an early bird but I get up at 7-7:30 am every morning. The first what I do is feeding my cat. Then I make some exercises to keep my body in a nice shape. After that I have shower and breakfast. After that I go to my work that lasts from 9 am till 7 pm. I have an hour for having lunch from 1 till 2 pm. After my work I always go home to feed the cat and then I can plan something else, for example, meet the friends and walk a little. But sometimes I have another work in the evening. I am a manicure master. I have some clients who come to me regularly.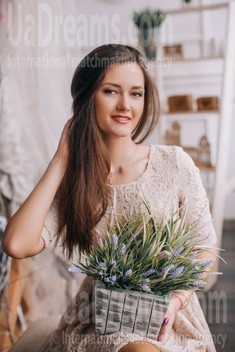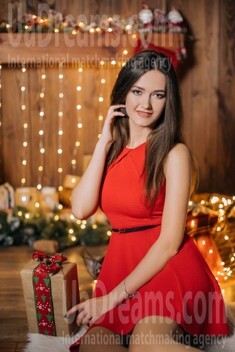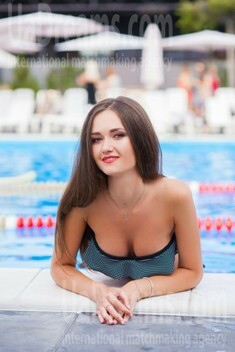 Our personal opinion of this Lady
Nataly is a simple and kind girl. She is open and sincere. She likes to use her time profitably and fun. She likes to joke and laugh. She is tidy and a good hostess. She is very supportive and caring. She dreams about a strong and happy family with kids. She is a lady of fine character. She loves animals and cares about a cat at home. Nataly is usually good at everything that she starts doing. This lady has nice goals and seems she will achieve all of them. She is very feminine and polite. She always thinks positively and can find a good thing in any situation.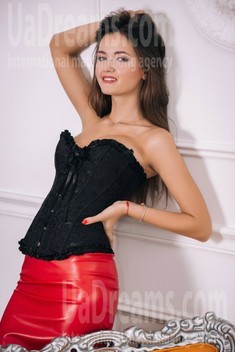 Get a much better idea of the lady's personality!
Discover her life and secrets no other men know :)
It's intriguing like finding an unknown world...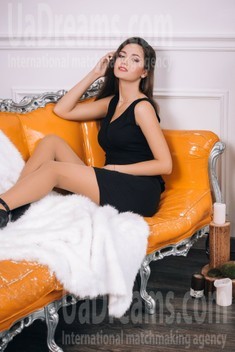 The type of man that I desire
I like cheerful people. My father likes to joke very much and all the members of our family like to laugh. That is why I would like to meet a man with a nice sense of humor. Though I understand that it is not the most important in our life. I would like to fall in love with a man who is kind, honest, loyal, responsible, prudent, loving and smart. I will care about my man as much as I feel his nice attitude to me. I am a very responsible lady and always do what I promise. The same I want to see in my future husband, of course.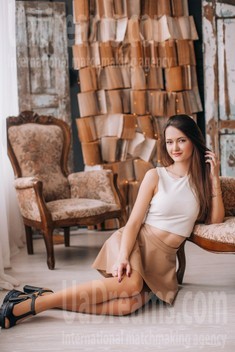 How would I describe myself
I am a caring person and very responsible. I like communication and I always act with people in the same way as they deal with me. I think that I am a kind and supportive lady. The most important for me is to see my close people and friends happy and healthy. They say that I am an unpredictable person just like a child sometimes. I love to surround myself with beautiful things, dress nice, take care of myself and others. I like to draw but I have no time to do this often. I don't like to read books but I read a lot of useful and interesting articles.