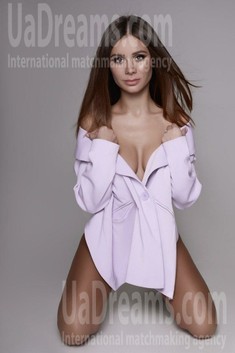 My typical day
I usually wake up early. I like to do morning jogging most of all. When I come back from it I make breakfast for all of us. After a day at the University I do my things like meeting with friends or taking a walk in a forest. And of course go to the shelter to see my animal friends, take care of them, try to find them new home. We have a family tradition to gather at dinner table in the evening and discuss how the day was. I think it is cute and should be in my future family as well :)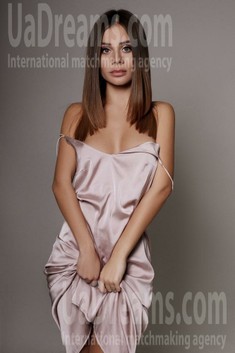 Our personal opinion of this Lady
Lady is very nice, warm hearted, interesting, vivid and really wants to build a family. She would be a good partner for life :)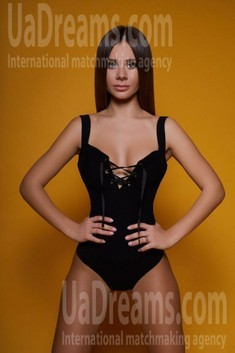 What I do in my leisure time?
I would love to say I am an active person. You can't find me sitting and boring :) I prefer to do something. I like sport and going to gym is a part of my day almost every day. Also I love swimming. It is relaxing and also good for the figure :) Except my body I like to develop other skills :) I love reading, watching new movies, travelling. One of my greatest hobbies is singing. I attend vocal lessons :)
The type of man that I desire
My man is strong and kind at the same time. He is self confident. Generous. Likes to help others as much as I do. Has a good sense of humor. Likes to travel. Wants to discover new things. And wants to be loved and cared :)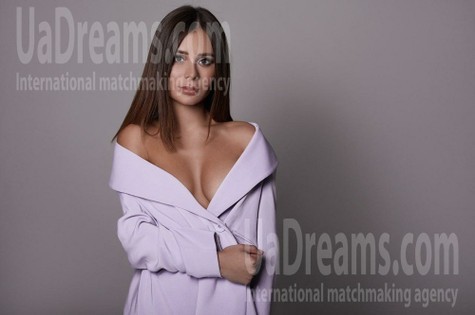 How would I describe myself
I am a nice decent girl from city Zhytomir. I am very family oriented, serious and kind hearted. I am looking for a loving partner and dream about happy home. Do you dream about the same?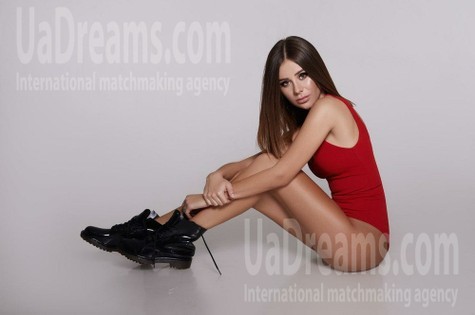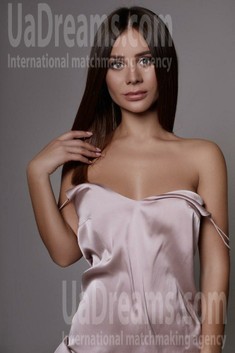 Domestic abilities
I do not mind to do anything about the house. As my granny says I am not afraid of any work :) It is better to come back to warm and clean house after a long working day, right? :) I really love cooking. I have had good teachers - my mother and grandmother are very good hostesses! I like to cook something Italian for them :)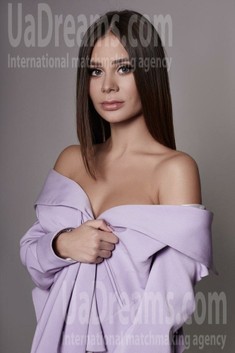 About my family
I have a good family :) When I was a teenager my parents divorced. My mother married after it and gave birth to my little brother. We are very close with him and good friends. Also my wonderful granny lives with us :) We all have good relations, have warm family dinners and help each other.
My future goals are
The main goal of mine is to create a family of course :) That's why I am here :) Also I would love to see the world, it has so many wonders! I am involved in charity for couple of years already. I do want to open my own animal shelter. I attend one in my city so I can imagine how it should be and what to do to make it the best way. They can't survive without help of a human and if I can help I will.