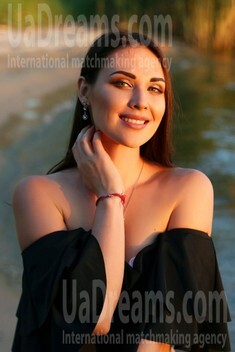 Our personal opinion of this Lady
To our mind, lady is sweet, tender and very caring. She is so positive and open-minded person, and she is so eager to meet her special man and make his life full of love, care, support and happiness.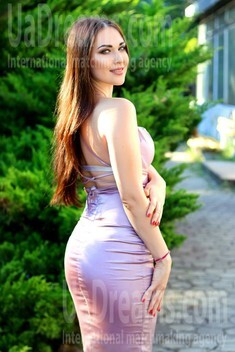 About my family
I live alone now, but I was raised in a nice, full family, and was always surrounded with love and care. In my family most of all I value support, respect, love and loyalty. These are the 4 things that should be in family to make it really strong. I appreciate attention and care, and I'm sure that in family there mustn't be any rude behavior, any problem should be solved together and only with polite words.
See her fascinating movements and charming smile...
Feel as if it was your first date with this lady — it is worth 1000 pictures!
Watch this video for FREE
My typical day
As you might already noticed I'm an active person. Hope to share my positive energy one day with you:) I don't like to spend much time in bed, as I believe we should enjoy our life. So I start my morning with a morning shower, coffee, positive thoughts to make a day perfect. Also I like going to gym and having some exercises. I enjoy evening walks, and you know, I would like to add romantic walks together with my man, hugs and kisses on my agenda;)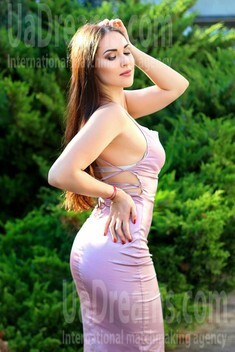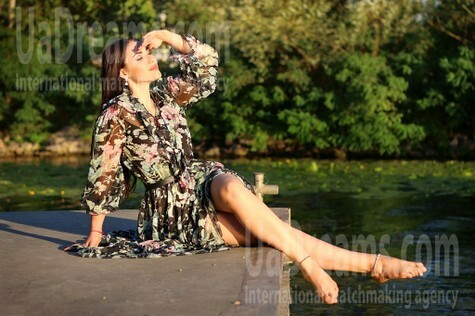 What I do in my leisure time?
I'm an active person and I so much enjoy an active life style. I don't like to be bored so I'm involved with sport, I like riding my bicycle and also enjoy aerial gymnastic that helps me to stay fit. I like to travel as well, so I never lose a chance to get to some lovely place. I'm experienced about traveling, and the list of the countries are too long to number;) My work is connected with traveling as well, so I'm often abroad. I work in event management sphere.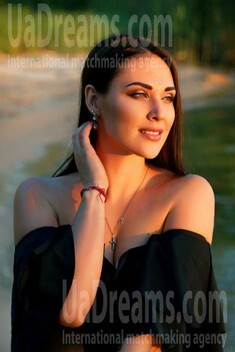 The type of man that I desire
I'm looking for someone really special for me. I would like to meet а kind, caring, respectful man, a true gentleman. No, that doesn't mean I'm looking for someone perfect. But of course, I would like us to be special to each other. I would like him to conquer my heart and keep it in a very secrete and special place. As Bulgakov put it in his famous novel: "Well, he who loves must share the lot of the one he loves." That's why I think that both in a couple should share each moment together. What do you think about it?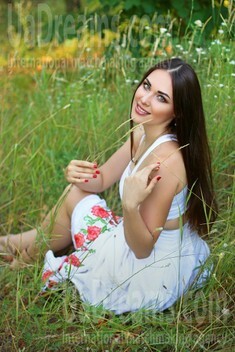 My future goals are
I'm a family-oriented person, so for me, the most is important goal is to find my special man, and together create a lovely and strong family. I'm tired of being alone, so I'm ready for this. I was raised in a very caring family, full of respect and understanding , so I know what kind of family I would like to have and how to achieve it, it is easier to do together with your soul mate.
How would I describe myself
That's not easy to talk about yourself, as you can't see yourself from aside, right? But I'm very positive, optimistic and cheerful lady. My totemic animal is tiger so that means I know how to make relationships last long, interesting and passionate. You know my name means "the one who brings victory". I will try to bring a victory in your life, are you ready to accept it?;)