Birth Date
Height
Weight
Eyes
Hair
Build
Glasses
She is
Smoke
Drink
1 June
168cm 5' 6''
72 kg 158 lbs
brown
brown
average
No
right-handed
Sometimes
Socially
Marital status
Divorced and I have children / 1 boy
Children age
22 y.o.8 August
I'm looking for
Marriage, Romance, Penpal, Relationship, Dating, Traveling
Birth Date
City
Height
Weight
Eyes
Hair
Build
Glasses
She is
Smoke
Drink
I'm looking for
1 June
168cm 5' 6''
72 kg 158 lbs
brown
brown
average
No
right-handed
Sometimes
Socially
Marriage, Romance, Penpal, Relationship, Dating, Traveling
Marital status
Divorced and I have children / 1 boy
Children age
22 y.o.8 August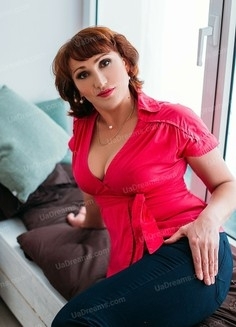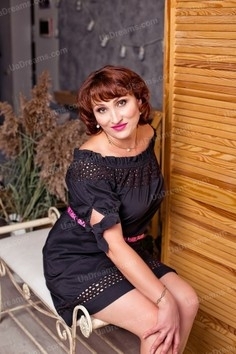 What I do in my leisure time?
I am an active woman. I like to spend time outdoors: I love to be in nature, pick mushrooms, I like going to the beach and swimming in the summertime. I like to spend time with friends and relatives. I am a family -oriented person and I prefer family parties in the cozy atmosphere, not crazy disco dances :)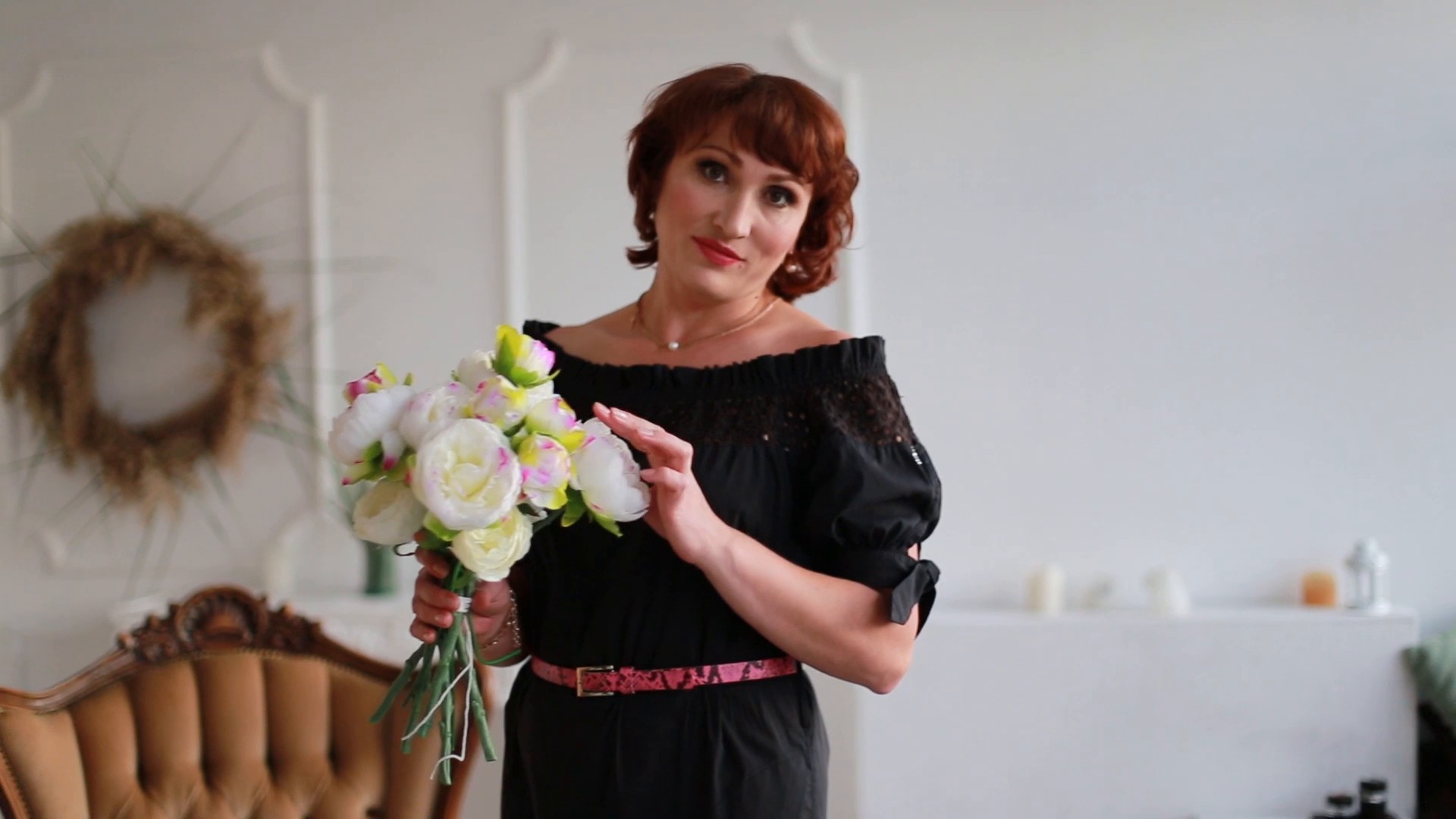 Our personal opinion of this Lady
Nina is great! She is active, kind, this is a lady of bright personality. Nina is very friendly and intelligent. She is a beautiful lady in all ways.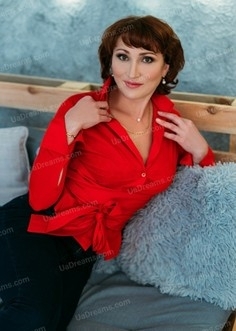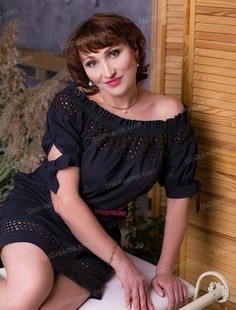 My future goals are
My first and most important goal is to meet a man to create a happy family. I already have a grown-up son, and I will be fine and happy if my future partner already has children too. Having one more child might be an option or not. Myself, I have grown up in a very happy family. We have warm relations with relatives and friends. Hospitality, mutual assistance, respect and cordiality are the main principles of our inner relationships. As for my personal goals: I want to expand my horizons, expand the scope of activities I can do, to grow professionally, learn another language, and spend more time traveling and enjoying life.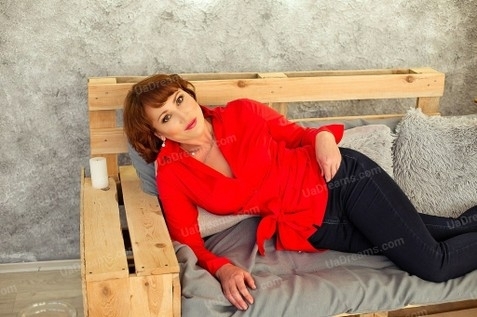 About my family
I have a sister, Antonina, older than me by 11 years. I also have a brother named Valentine who is 5 years older than me. I have a grown-up son whose name is Rodion who is my great helper and support. He is studying in college now and I am very proud of him for his goal-mindness. I grew up in a large and friendly family. I can be very proud of them as they are hardworking. We all like gardening very much, and we have a large country house with a vegetable and fruit garden where we can work in the summertime. I communicate well with my brother, he is kind, cheerful with a good sense of humor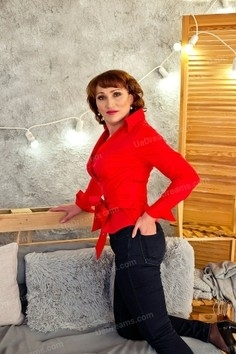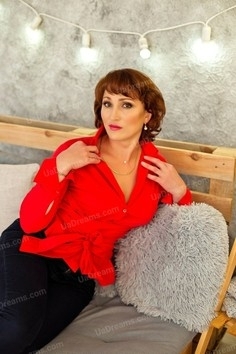 My typical day
I wake up at 6:30. I prefer to have a light breakfast with coffee, and then I go to work. I work until 18:00. Then I go to the grocery store to do some food-shopping for a tasty dinner that I cook every day. In the evening I watch TV shows or read books. At weekend, I prefer to do something more interesting: like going out to nature, doing my hobbies, meeting family and friends.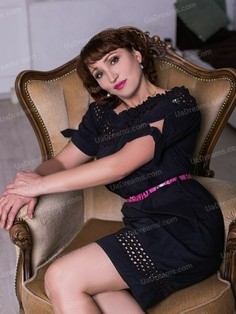 The type of man that I desire
I imagine the man of my dreams as a kind and intelligent man, loving and attentive person, patient and tendre at home, and strong and decisive at work. I think it would be best for me to find a man who loves outdoor activities. I would like to meet a person whose drawbacks I can accept and love and the one who will appreciate me for who I am. There are different kinds of love, to my mind: there is a kind of love that arises at once, full of attraction and passion, and there is another: when you get to love a person in the process of communication for his qualities and deeds. How wonderful can it be to combine them! And what is your opinion? Write to me about it, please.