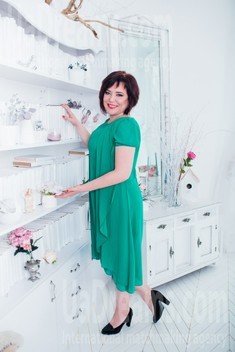 My typical day
Due to my work I travel a lot. I do it withing my region, but I have to say that it is not a small one and that is the reason why I should get up very early. Than I have breakfast with my son, who is 18. Like a mom I try to give him my attention not only in the evening, children at this age need " special mom's talk". After this, I start my work. About it I will write you in the letter if you want to know and here I should describe my typical day). I finish at 6 pm and go home. Of course, I may meet with my friends or go shopping, but if I am not tired.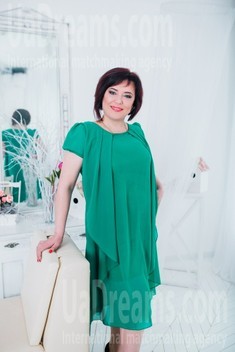 Domestic abilities
All Ukrainian ladies are able to do everything about the house)) Me too)) I love to cook and I do it with great pleasure, but I hate to wash the dishes. I like when my house is cleaned. As I live in a house, there are much work to do in the yard and I need to ask my son to help.
What I do in my leisure time?
Leisure time is the time when I can do what I like. Of course in such moments I would love to have a person who would share my interests)) I love outdoors activities, I love to be with my friends and my family. Like any other lady I am fond of shopping, but don't worry about it, I know the value of money)) An interesting book in the evening is my partner for now. But I came here with the great hope to find the man who will become not only my second part, but my lover, friend and adviser)).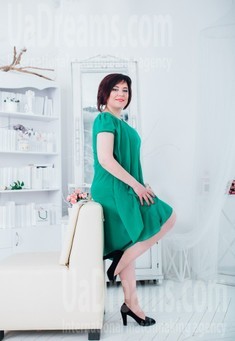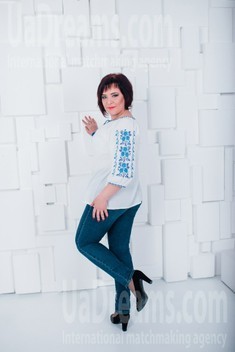 Our personal opinion of this Lady
She is a bright, positive, very educated and at the same time very romantic lady who has big hopes to find the man here. Don't step aside, that is your chance to win her loving heart!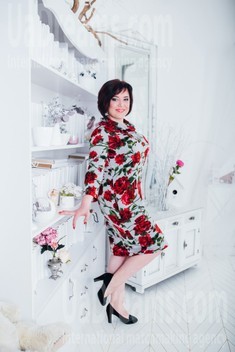 How would I describe myself
You will never be bored with me. I am a very positive person. Even when you have downs I will help you to look at the situation form another side and you will see that life is wonderful and colorful. I am very open and ready for the communication.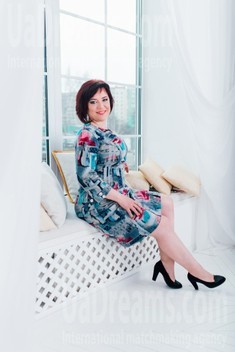 My future goals are
You know, goal is not a stable notion. This year you may have this goal and on the next year you may have another one. But the goal I have is stable for the last 15 years. I want to have a very friendly and caring family. You may think why 15 years, I will answer you in my letter)).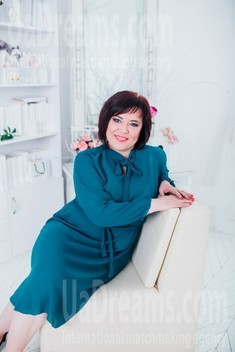 About my family
I live with my son, mom and my grand mom. I have told you above that I have a sister, who lives in Germany. Yes, my family is rather small, but there is only one spare place for my man. If you are not afraid to be him, you are welcome!
The type of man that I desire
When I got to know about this site I was oriented to find the man from Germany or Austria. My sister is married to a German man and she is very happy. I have visited them many times and I am in the process of learning their language. But when I was filling up the documents I understood that the country is not very important. If I feel that you are my man the name of the country won't stand between us).