New lady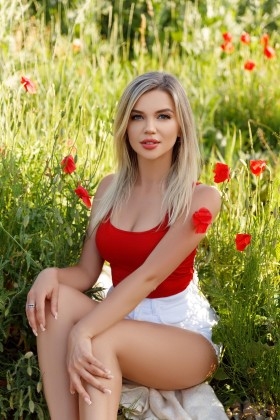 ivano-frankivsk
Birth Date
Height
Weight
Eyes
Hair
Build
Glasses
She is
Smoke
Drink
9 March
162 cm 5' 4''
58 kg 128 lbs
blue
blonde
slim (slender)
Yes
right-handed
No
Socially
Field of work
Administrative
Occupation
Administrator at the Cosmetology Center
Marital status
Divorced and I have children / 1 boy
Children age
16 y.o.16 May
Want to have children?
will decide with my husband
I'm looking for
Marriage, Romance, Relationship, Dating
Share your love with Oksana!
Share your love with Oksana!
Birth Date
City
Height
Weight
Eyes
Hair
Build
Glasses
She is
Smoke
Drink
I'm looking for
9 March
162 cm 5' 4''
58 kg 128 lbs
blue
blonde
slim (slender)
Yes
right-handed
No
Socially
Marriage, Romance, Relationship, Dating
Field of work
Administrative
Occupation
Administrator at the Cosmetology Center
Marital status
Divorced and I have children / 1 boy
Children age
16 y.o.16 May
Want to have children?
will decide with my husband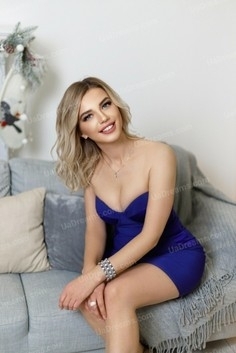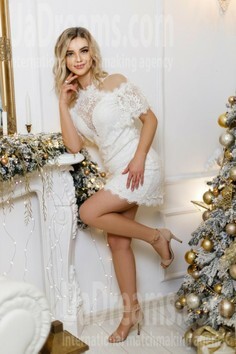 How would I describe myself
I'm a sensitive and romantic woman who is like a flower - I need to be watered with lots of love and care. In return, I will make my potential man feel like a king of my life, give him all my attention and love and care. I'm a loyal woman that wants to create a strong and happy family. I prefer to lead an active lifestyle. But sometimes I like spending my day with a cup of hot chocolate and watching some movies. I think that love is the support of two people in different situations and no matter what's going on and fight together standing side by side. And I'm absolutely ready for this!
Our personal opinion of this Lady
Oksana is a very lovely woman with a joyful smile and eyes. She expresses quite smart and strong thoughts and ideas about her goals, potential future husband and family. This lady is quite mature and she knows what she wants. Oksana is a very beautiful, attractive and self-confident woman that catches everybody's eyes and attention.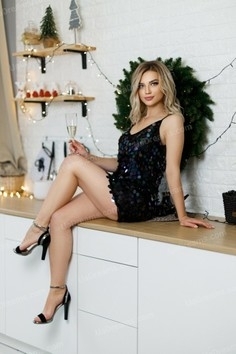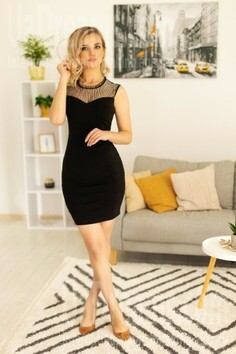 About my family
I have a typical Ukrainian family, that consists of my mom, father, me, my son, and my big brother. I remember that my parents had to work a lot, so very often my brother and I spent the weekends and holidays with my grandparents in their village. I had a special and warm relationships with them. I can say that my parents are a good example of a strong and happy family, they still love and care about each other. My family always supports me in hard situations and gives a good advice. I respect and appreciate all of them!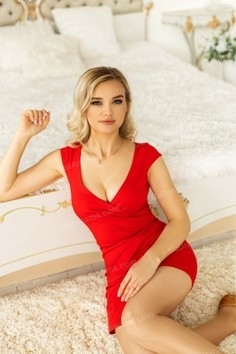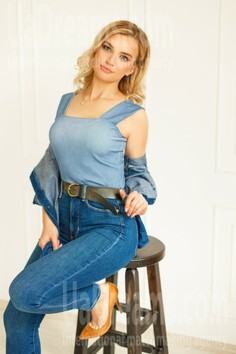 The type of man that I desire
As for me, I don't care about the age or appearance of my future partner. The inner world is the most important factor. My man should be family-oriented, loyal, caring and supportive. I'm looking for a responsible, smart and single-minded man, who knows what he wants from his life. I like men with a good sense of humor, that can make me laugh when I'm in a bad mood. I don't see my potential life partner who is drug-addicted or alcoholic. I want to feel safe and secure with him, who can give love, stability, and comfort.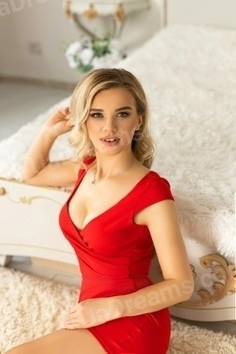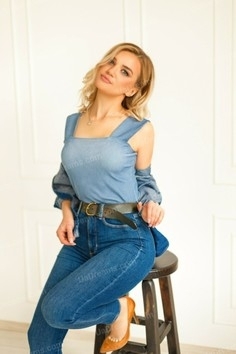 My typical day
My day starts actively - with some exercises and running near the city lake. Plus twice a week I visit yoga classes after which I go to work. I absolutely believe that a healthy body makes a healthy spirit. Sometimes after work, I meet with my friends. At home, I cook some dishes for the dinner with my son. My son and I like watching different movies before going to bed.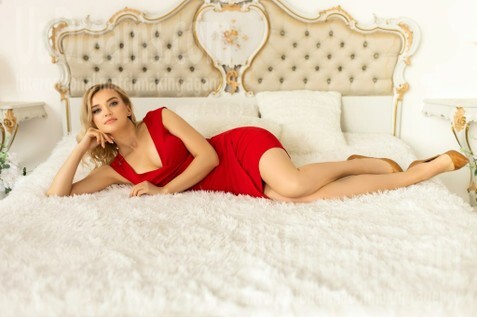 My future goals are
My future goals are simple but very important - to make a happy family with my future loving partner. A happy family, where love and harmony prevail. I want at least one more child, boy or girl - doesn't matter. Being a happy mother and wife is like air for me. Whatever I'm doing, I need to feel stability, comfort, and peace of mind. And all of this I can get with my loving family. One of my goals in life is to help my son to build a happy and strong future. I'm very proud of him. I just want to live, enjoy every day and rejoice in every moment!
What I do in my leisure time?
In my leisure time, I prefer to spend it in the fresh air. I love nature! So I like walking in the parks or going out of the noisy city if the weather is fine. Having a barbecue with my friends somewhere near the forest in the green valley is wonderful! Twice a week before work, I visit yoga classes. Plus I adore reading! So when I have some free time, I like reading, especially books on Psychology. I like working with my hands, so different handmade wares are also a small part of my life.
Lady will meet you in 11 hours Good luck!
Lady wants to chat with you in 11 hours
Lady offers to move chat for 11 hours
Lady declined invitation, but explains why:
Thanks but I can't come. Thanks though! Appreciate it!
She's online and waiting for you!
Lady is late, will be at 12:30