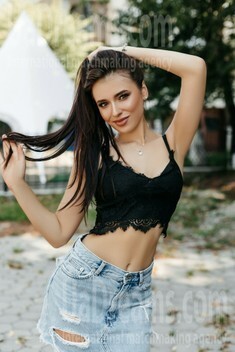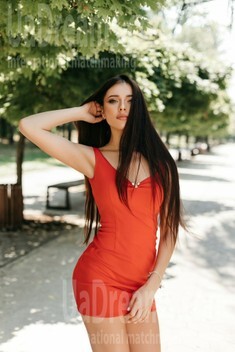 About my family
I was born in a great family, which allowed me to grow up a good and well-mannered person. I had a wonderful childhood, and now my parents always support me and give pieces of advice in my adulthood. For me, they are an example of a real family. I also have a good brother who is two years older than me. He always protects me from everything bad. My family taught me how to love and I want to find a man with whom I can teach my future children the same.
See her fascinating movements and charming smile...
Feel as if it was your first date with this lady — it is worth 1000 pictures!
Watch this video for FREE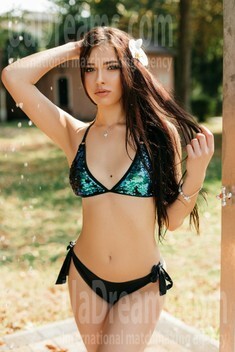 My future goals are
My main goal in life is to build a strong and happy family. It will be the main motivation for me and give me strength to reach my other goals. I want to find a man with whom I can share my life and give birth to children. Also, I want to start my own business, it will be a beauty studio where I will be able to help women to look their best. I am interested in charity, that's why a part of my income I want to donate to orphanages and shelters with homeless animals.
Get a much better idea of the lady's personality!
Discover her life and secrets no other men know :)
It's intriguing like finding an unknown world...


Our personal opinion of this Lady
Oksana is very beautiful and pretty lady. You can easily fall in love with her just by looking into her amazing deep eyes. She is an easy-going person. This lady likes to take care of herself. Also, she has got such traits of character as seduction and tenderness. She loves to joke and wants to be with a man who has a good sense of humor too.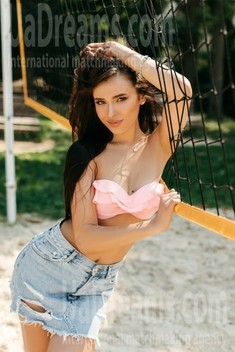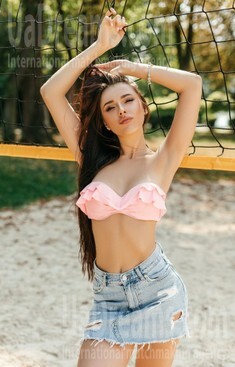 What I do in my leisure time?
I don't like to sit idle. I love to be a busy person. Therefore, my leisure day consists of reading books, especially those that develop thinking. Do housework chores help me not to feel bored. Especially with the nice music on the background :) Most of all I like to spend time with my friends, visit new places, travel, play various games. I'm never bored with them. Also I like to spend time with my family we always have common topics to discuss.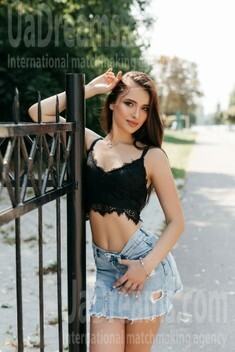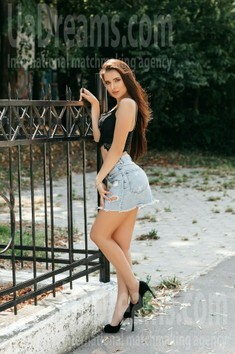 The type of man that I desire
In my opinion, appearance doesn't matter, when I get to know him and see him in real life, I can feel that this is my soulmate. For me, a real man is a person with a big heart and strong character. His main weakness should be love to me.:) This is the man I can always rely on and trust. He should be family-oriented but at the same time a person who likes joy because our family life shouldn't be boring.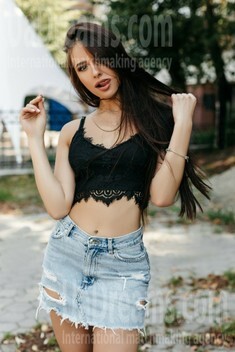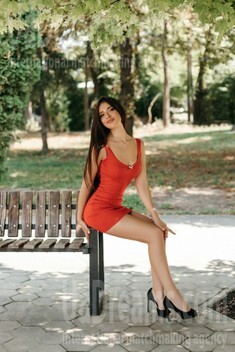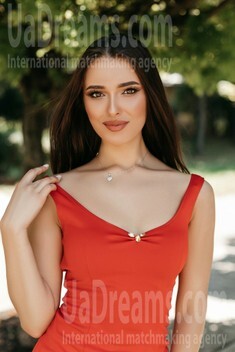 How would I describe myself
What can I say about myself? I consider myself a well-mannered and polite person. My parents taught me life's wisdom, and I can predict and analyze the consequences of my actions. I like to smile and always share a good mood with people around me. I'm a modern girl and want to be loved and to give love in return.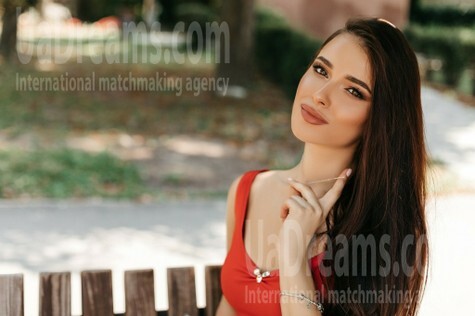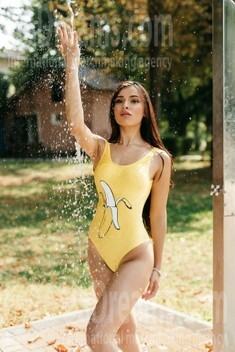 My typical day
My day begins early because I am an early bird :) I always plan my day and try to write down new and interesting ideas. Physical exercises for the body and then I take a shower with different lotions and cremes which help me keep my skin fresh and young. My favorite morning activity is making breakfast, I always cook something new and very tasty. On my way to work I like having an aromatic latte to go in my favorite coffee shop. I meet many interesting people at work, they tell me stories and my mood is always good. After a hard day, I come back home and have a delicious dinner. I always try to make every day the best and unique.