Birth Date
Height
Weight
Eyes
Hair
Build
Glasses
She is
Smoke
Drink
27 December
165 cm 5' 5''
55 kg 121 lbs
green
blonde
slim (slender)
No
right-handed
No
Socially
Occupation
Own business/ Fitness instructor
Marital status
Divorced and I have children / 2 girl
Children age
24 y.o.6 November 12 y.o.18 January
Want to have children?
No
I'm looking for
Marriage, Romance, Friendship, Relationship, Dating, Traveling
Share your love with Oksana!
Share your love with Oksana!
Birth Date
City
Height
Weight
Eyes
Hair
Build
Glasses
She is
Smoke
Drink
I'm looking for
27 December
165 cm 5' 5''
55 kg 121 lbs
green
blonde
slim (slender)
No
right-handed
No
Socially
Marriage, Romance, Friendship, Relationship, Dating, Traveling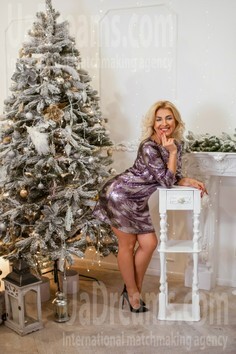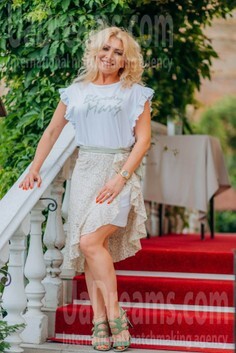 How would I describe myself
I am beautiful inside. Sometimes the beauty we can see isn't just enough; you can have the most beautiful face on the Earth, but if you don't have a good character or personality to match then you wouldn't be deemed as attractive by many people. I am a strong woman with personal moral principles. I am an independent woman. The most important for me now is to find my soulmate and to be happy with my man. I believe that UaDreams will help me to achieve this goal.
My typical day
Actually, my days are not typical. Every day in my life is not similar to another one. But I have one special tradition - every day after morning gymnastics I make some coffee for myself with cinnamon and just relax and enjoy the silence or relaxing music. All my day I spend at work - communicate with my clients and make business strategy for the next week. My job is my passion, and I am really proud of it. In the evening I have a training. I also work as a Zumba instructor. Sport is my life. Also, I like to spend my time with my fantastic children so much.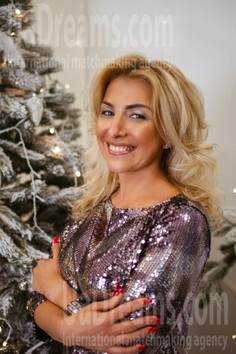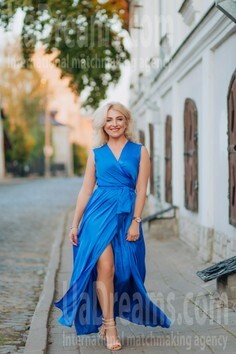 Our personal opinion of this Lady
Oksana is a very positive woman, she is open to new people and ready for new relationships. She has very positive and powerful energy - what is the most important for women. Her hobby is sport, so Oksana is very fit. Her own goal for now is to meet her soulmate and partner in life. Her dauther recommended her to visit UADreams. She is a goal oriented woman with high moral principles. Oksana is a self-sufficient woman who made everything by herself - career, business and parenting. She needs a strong man with classic gentleman behavior.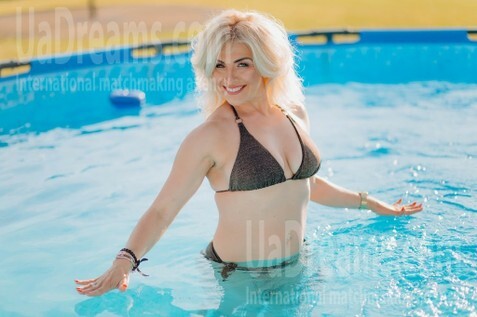 My future goals are
Actually, I've already achieved all my personal goals in business and in sport. I have 2 fantastic children - this is the best present in my life from God. I live with my younger child and my older lives separately. I am a self-sufficient woman who made everything by myself - career, business and parenting. Now my main goal is to find my soulmate. My dauther recommended me to visit this website - for my children it is the most important to see me happy. I want to meet my real love, my soulmate, a person with whom I will travel all around the world and just enjoy being with him.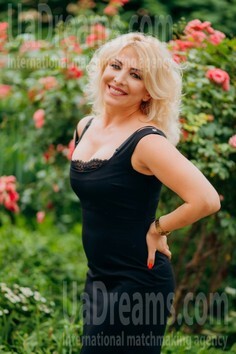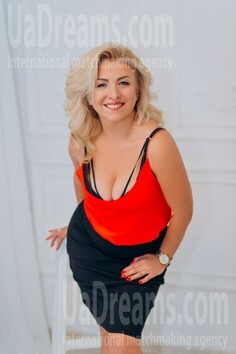 What I do in my leisure time?
To tell the truth, all my life is leisure time. The most important is that my work is my hobby. I have my own business where I can improve my communication skills every day. I own a boutique of Italian clothes. I spend a lot of time there, actually every woman likes nice clothes and to be pretty. I spend my free time in the gym- I work as Zumba instructor there. Bachata, Latin dances, Zumba are things what I like the most. Every free evening I spend with my dauthers - we go to the gym together or just chill somewhere (near the lake or in pub).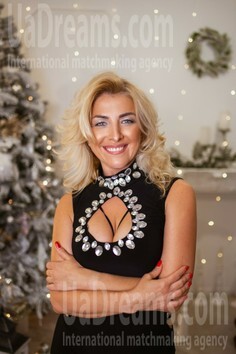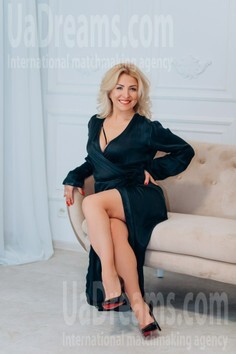 About my family
I have a very big family, other than me, my parents have 3 dauthers - my sisters. Also, I have 4 nephews and my parents. I have 2 dauthers - they are the biggest presents from the God in my life. All my family lives in different cities but every holiday we meet in our parents' house. My family is my biggest support. Every few months we go somewhere with my dauthers, my sisters and nephews. We look like a big company and it is so funny for everyone of us. I think, for every person the familiy is one on the most important aspects in life.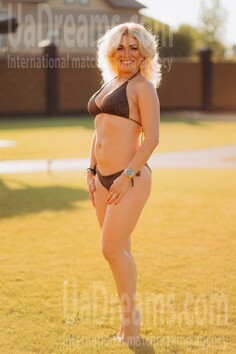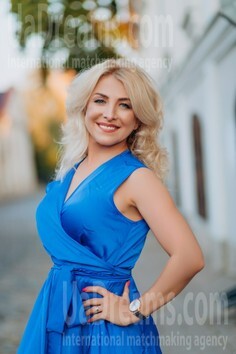 The type of man that I desire
A great guy needs to be polite, respectful, considerate, and attentive to woman's needs. This includes classic gentleman behavior such as pulling out a woman's chair, walking on the car side of the street and taking her coat. I personally believe that if all men were gentlemen, we would live in a better world. In every relationship, honesty and trust are very important. I want to date a man who is truly honest with himself, then I will be able to trust him. If a man can respect a woman, then I will respect a guy. It's a number one rule in dating. If a guy is rude, judgemental or abusive to me, then I will immediately leave the abusive relationship.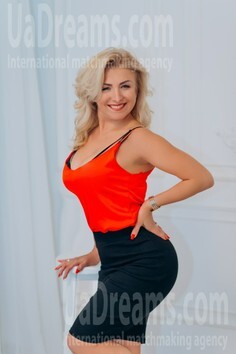 Lady will meet you in 11 hours Good luck!
Lady wants to chat with you in 11 hours
Lady offers to move chat for 11 hours
Lady declined invitation, but explains why:
Thanks but I can't come. Thanks though! Appreciate it!
She's online and waiting for you!
Lady is late, will be at 12:30