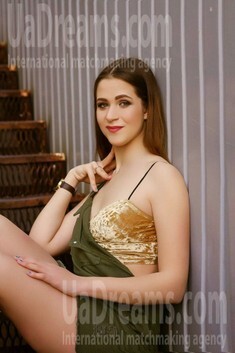 What I do in my leisure time?
I like being active, so my favourite activity is sport, would it be playing beach volleyball, or would it be gym, I am up for everything! My new recent hobby is pole dancing. When I am at home, I like reading, spending time with family, taking care of my pet. I am not the one to be sitting still as I don't like being bored, and life with two younger sisters can never be boring!:) I love spending time in the nature, picnics, cycling, swimming, going to cinema. I love animals and would gladly keep even more pets than 3 chinchillas already living with us.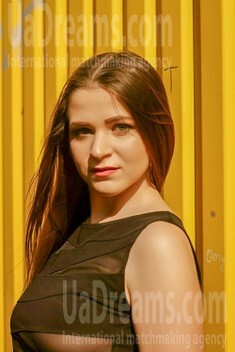 The type of man that I desire
I am looking for an active and cheerful man. I believe that sense of humour and a positive outlook are very important for a happy life :) Of course at the same time I am looking for a man who is tender, caring, responsible, loves children and wants to create a family. In other words, I am looking for a person who is like me - positive, romantic, tender and kind :)
See her fascinating movements and charming smile...
Feel as if it was your first date with this lady — it is worth 1000 pictures!
Watch this video for FREE
How would I describe myself
I am a cheerful and positive person, I try to meet every day with a smile and never let obstacles make me change the direction. I am goal-oriented and I know what I want and need to be happy. I am romantic and I believe in everlasting love. My dream is to meet my special man and live in harmony and love) I am active and optimistic, like trying new things and am open for changes :)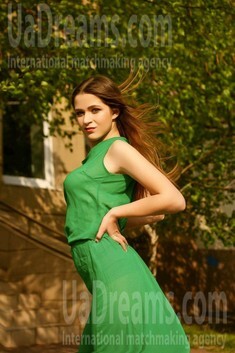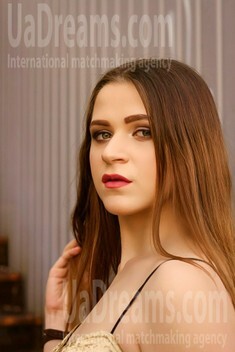 My typical day
I start each day with some physical exercises. "Sound spirit in a sound body", so sports is an important part of my day. I am a student, so most of my days I spend at the university. After classes I often visit library. In the evening I help my mother around the house, have walks with my friends and my sisters, study, read. If I have some extra free time, I do sports in the evening or just go to the cinema with friends.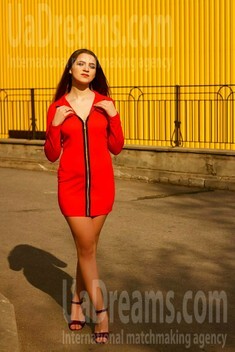 Our personal opinion of this Lady
Lady is bright and positive, very smiling and kind.
My future goals are
Family is the most important in my life and my biggest dream is to create a family of my own. Self-development is also very important for me and I believe we should never stop learning, but of course without compromising interests of a family.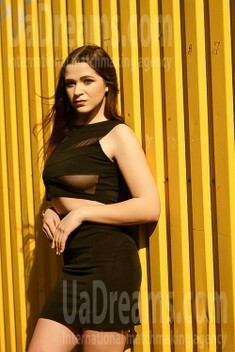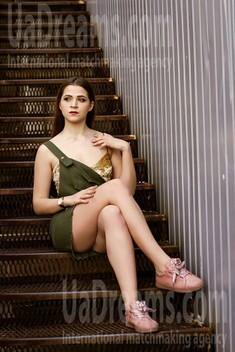 About my family
I am happy and lucky to have a big and friendly family. Mother and stepfather have been always giving me and my sisters all of their love, care and attention. We are very united, we love spending time together and we are always there for each other. My mother and granny are my best friends and my two younger sisters are rays of sunshine that can brighten the darkest day :) We love having fun together and our home is always filled with laughter and positive energy :)
See her fascinating movements and charming smile...
Feel as if it was your first date with this lady — it is worth 1000 pictures!
Watch this video for FREE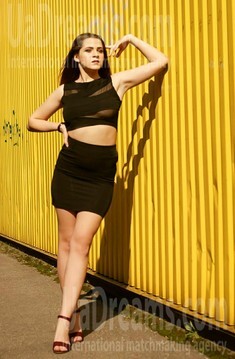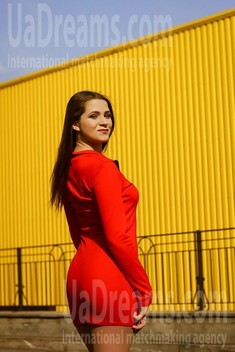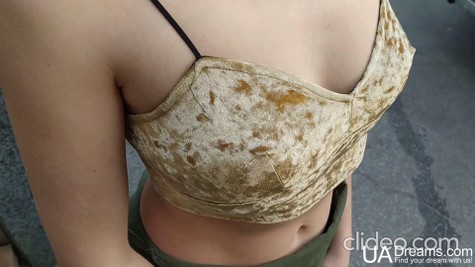 Get a much better idea of the lady's personality!
Discover her life and secrets no other men know :)
It's intriguing like finding an unknown world...