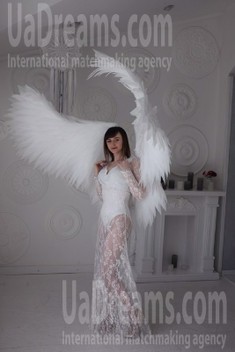 My typical day
As I am a doctor, I have to get up early every day except weekends :) I have to be at work at 8 am and finish work at 6 pm. I usually start my day with a coffee and a shower and a light breakfast. Time just flies when I have many patients. Sometimes I have more than 20 a day! So sometimes I come home tired and have a nap and than watch TV and fall asIeep, other times I have some time for a bath and for reading before going to bed.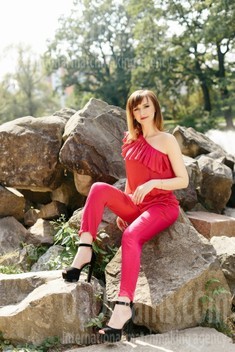 My future goals are
Creating a family, of course. That is the most important goal I have at the moment. My life consists of little goals and aims, like little steps. They say you better have little goals than big dreams that always seem out of your reach. That is my principle :) I would love to keep helping people as a doctor and to have my own little clinic one day maybe, or some little thing we can work on together with my husband. But family always comes first. To me this is the goal of my life and I am trying my best to make it become a reality.
See her fascinating movements and charming smile...
Feel as if it was your first date with this lady — it is worth 1000 pictures!
Watch this video for FREE
What I do in my leisure time?
When I have some time for myself, I usually make everything to relax. I like reading a lot,especially in the silence and in bed:) I sometimes take a big mug of coffee or tea and read. Books are magical to me. I also like being outside and communicating with other people. I wish I could travel more, too, but I usually don't have enough time for that, which is really a pity! I wish I could do it more, and do it with my beloved one. I adore watching interesting movies, too. I usually spend a decent amount of time googling for some dramas or comedies, and then eat cookies and watch them.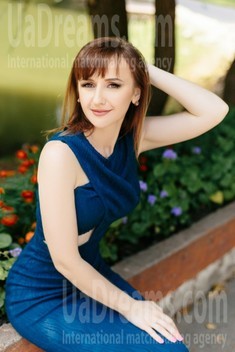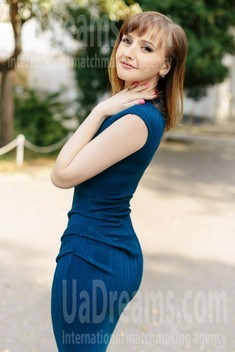 About my family
I was raised in a family where we are very close to each other and always help each other. I have an elder brother. I have always felt loved and my parents help me always, no matter if this is just a difficult decision to make or just my desire to open my heart and talk. They are always there for me and I am always there for them. I think thanks to my parents I have already experienced unconditional love and I am very grateful for that.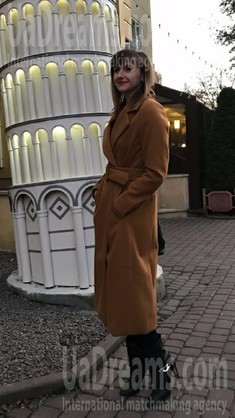 Our personal opinion of this Lady
The lady is mature and very positive. When she comes in, what draws your attention is her smile, very kind and bright. She is ready to be in a relationship and is ready to be committed. She is sensible, kind, polite and beautiful in a very feminine way.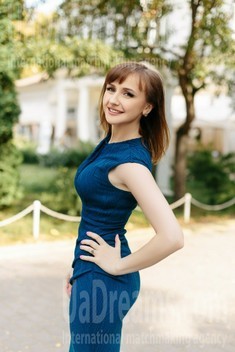 The type of man that I desire
I would want to have somebody reliable and loving by my side. You know, that kind of man that you know will wait for you and support you and love you back, and you know you can count on him and rely on him, and you don't need to worry about arguments or conflicts because you know that together you can deal with anything and solve any issue. I would want a man with whom I can become one team of two equal players, not just 1 leader and 1 somebody who is dragging behind, if you know what I mean. I want to love and to be loved.
How would I describe myself
I am loyal, loving, compassionate and giving. I think I am generous and I can understand others well, too. I like helping people. My job made me appreciate every single day of my life and make it meaningful. When you sometimes watch others suffer, you realize that your life and your happiness are right here, right now, in this very moment, and I live in it. I think I can be a reliable partner and I would want to be in a relationship of 2 mature people soon.