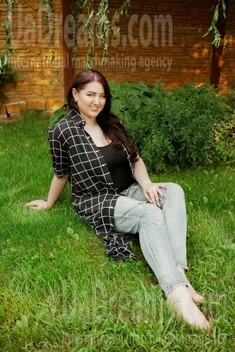 How would I describe myself
I am an introvert. I don`t trust people easily and I watch more at first. I don`t cry... If I say:"NO" - it means NO ! If I say:"Yes" - then it's YES. I don`t use double standards. My favorite colors are black and blue. I have one phobia... I dislike jelly fish, don`t even know where it came from. So once we go to the sea side you know how to save me if they float closer to us:) I wish to see the world perfect or at least less rude.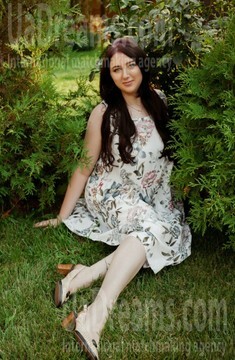 Our personal opinion of this Lady
Cheerful, helping and wonderful lady. Give it a try and talk to her for some hours and you will like her 100 % You need time to get used to such a cheerful and talkative lady. Talkative but interesting one.
See her fascinating movements and charming smile...
Feel as if it was your first date with this lady — it is worth 1000 pictures!
Watch this video for FREE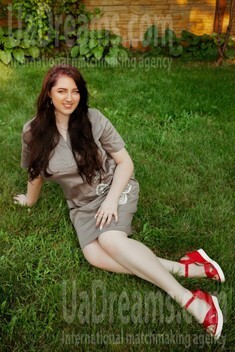 My future goals are
Family is on the first place and number 2 but also important thing is becoming a good person. I wish to be a good teacher for my students. And one more goal is learning a couple of new languages. I wish to travel more. I have already visited many places and countries (England, France, Germany, Monaco, Italy, Bulgaria, Egypt, Turkey, Russia, Poland, Croatia) There are more countries on my list to visit in future but I can do that with my family. Traveling together is also my future goal. At least I know English rather well so I will be OK.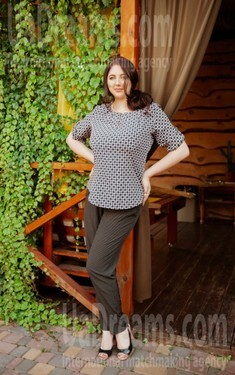 The type of man that I desire
I wish to meet a man with who I will feel free and comfortable. Responsible and understanding, the one who will make me smile. I want to achieve goals together with him and to look in one direction. My dream is to find a man with who I will not be bored.
About my family
I have my parents, a cousin sister and 2 cousin brothers. We have really close relations with one of the brothers as if we were siblings. His name is Rostik and he is 6 years younger. My cousin sister Olga is 5 years older; and another cousin brother is Nikita and he is 18 years younger. With parents we are close and with mom we are so understanding and loving. We both learned how to become nail masters. I prefer my mom over girlfriends.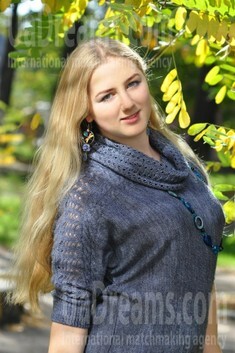 My typical day
I wake up and get a cup of coffee. Then I get ready for lessons that I give, get my breakfast. After that, I am ready for lessons and teach for several hours. I also do nails because this is my hobby but at the same time it earns me money. After work I go to the shop to buy products. MMМММ then its time for dinner and I cook. I enjoy cooking something new and tasty... after that when the "Mission" is accomplished I can relax and do nothing, or just lay on the sofa and read something. Sometimes I go out with my friends.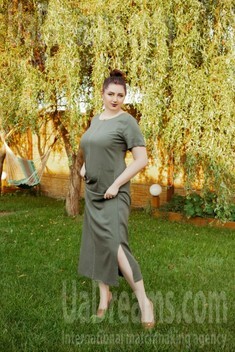 What I do in my leisure time?
I have many hobbies and I am always busy with something. You can hardly see me lazy. I adore reading short fantasy stories, I like origami and knitting or cross stitching. I can boast that I am a good cook. I am always in search of something new and lovely to cook. At times I can relax with a glass of wine at home. Oh yes, gossips with girls or mom in the evening is a must.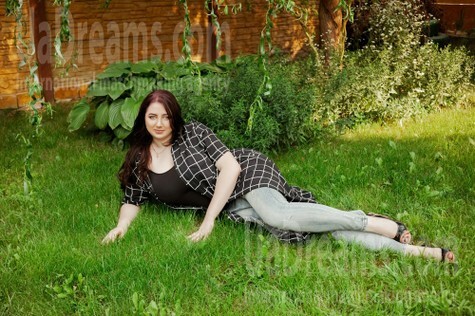 Get a much better idea of the lady's personality!
Discover her life and secrets no other men know :)
It's intriguing like finding an unknown world...