New lady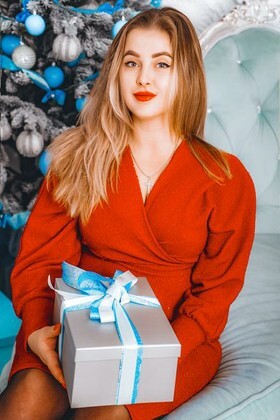 kiev
Birth Date
Height
Weight
Eyes
Hair
Build
Glasses
She is
Smoke
Drink
26 July
170 cm 5' 7''
74 kg 165 lbs
grey
blonde
slim (slender)
No
right-handed
No
Sometimes
Occupation
Company Lawyer
Marital status
Single and No children
Want to have children?
will decide with my husband
I'm looking for
Marriage, Romance, Friendship, Relationship, Dating
Share your love with Olga!
Share your love with Olga!
Birth Date
City
Height
Weight
Eyes
Hair
Build
Glasses
She is
Smoke
Drink
I'm looking for
26 July
170 cm 5' 7''
74 kg 165 lbs
grey
blonde
slim (slender)
No
right-handed
No
Sometimes
Marriage, Romance, Friendship, Relationship, Dating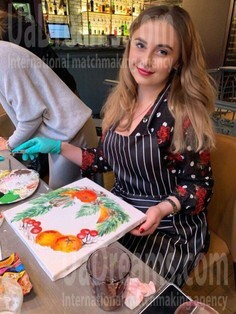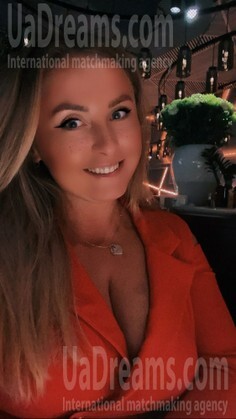 The type of man that I desire
I see him as a pleasant man with good manners, he is a strong and interesting personality, who cares about his family and close people. I would like to share my life with a man who has a good sense of humor, I want to add laughter to my life. Someone who can show me what romance means and treat me like a real lady.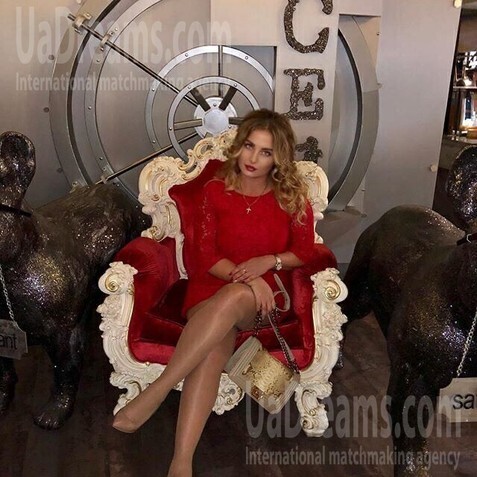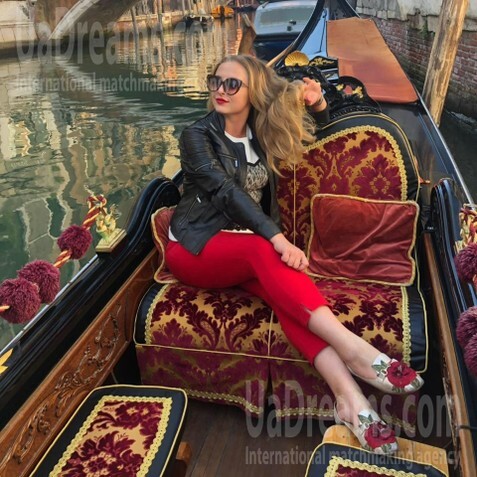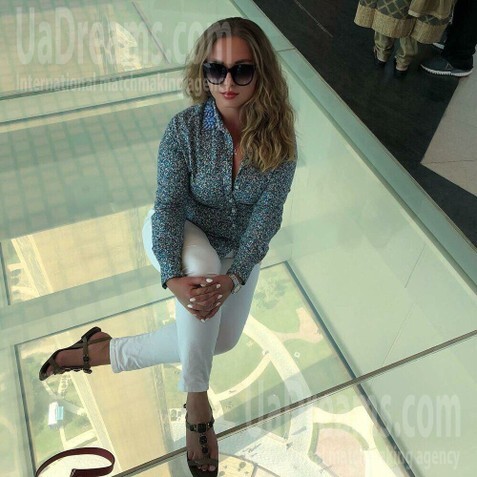 My future goals are
To enjoy my life with my second half, and when I meet him we will work on mutual goals. I want to create a family and share many good moments together.
My typical day
I am a company lawyer, so I have a very responsible job and I am never late for work. I think it is important to be punctual. Then I come home and do my best to feel easy and relaxed. I cook, spend time drawing or go swimming, meet with friends, or just watch movies or read a book.
What I do in my leisure time?
The top thing I prefer to devote my leisure time to is spending time with my close people and doing something good and pleasant for them. As well as to take care of my body and soul. I prefer swimming and yoga for my body, while my soul loves drawing. I like to improve my skills and try new things.
About my family
For now, I live by myself, but I dream about having my own family.
Lady will meet you in 11 hours Good luck!
Lady wants to chat with you in 11 hours
Lady offers to move chat for 11 hours
Lady declined invitation, but explains why:
Thanks but I can't come. Thanks though! Appreciate it!
She's online and waiting for you!
Lady is late, will be at 12:30