New lady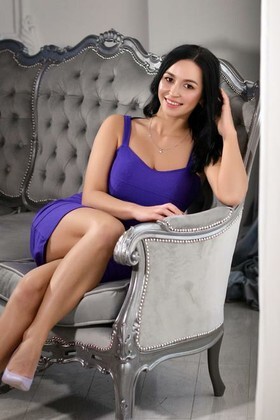 rovno
Birth Date
Height
Weight
Eyes
Hair
Build
Glasses
She is
Smoke
Drink
25 June
157 cm 5' 2''
53 kg 117 lbs
brown
black
petite
No
right-handed
No
Socially
Share your love with Olichka!
Share your love with Olichka!
Birth Date
City
Height
Weight
Eyes
Hair
Build
Glasses
She is
Smoke
Drink
I'm looking for
25 June
157 cm 5' 2''
53 kg 117 lbs
brown
black
petite
No
right-handed
No
Socially
Marriage, Romance, Relationship, Dating
About my family
My family it's my mother, father and my brother. He is older and he is already married, and has three kids :) I'm really happy for my brother and his wife, they are a really happy and loving family!!! And I adore my pretty niece and handsome nephews :)
My future goals are
I want to be a happy person, a loved woman, a caring wife and mother of my future children. I think, every woman in my country has the same goals and it is not hard to make it true with the right man. Also I dream about one thing - it's health for my dearest and closest people as it is very important for me to see all my dearest and closest people wealthy and healthy.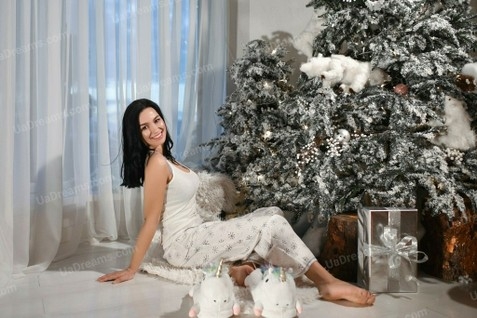 How would I describe myself
I like to meet interesting people, I like interesting events and I adore to try everything new, to discover new things and new places. I'm very active, I like to give people positive energy to inspire them for new ideas and new beginnings :)
What I do in my leisure time?
I adore to spend my free time with my dear friends and family, I like to go to the cinema, I adore theater, different exhibitions :) I try to travel and to discover new and interesting places, of course, I would like to do it not alone but with my beloved. Also I do all my best to look nice and to keep myself in good fit and to be healthy :) I adore sport and I went for it for a long time... and you can ask me what kind of sport it was if you are interested ;) You will be surprised :)
My typical day
My work takes almost all of my day, but I do not complain :) I like what I do, I like the place I work in and people I work with. My evenings I usually dedicate to my niece and nephews - we have fun together and I also help her mother to take care of them :) On weekends I like to meet with my friends and to share all the news for the week :)
The type of man that I desire
I'm looking for a mature serious man. I'm looking for a man with a good sense of humor as I do think it is important. I'm looking for an ordinary man with kind and big heart and with sincere smile :) I have not too high demands for my future beloved, he just needs to be sincere and kind :) and it is enough for me to fall in love with this person :)
Our personal opinion of this Lady
Olichka is like a sunshine - so warm and positive!!! She will make your life really bright and special :) Just try ;)
Lady will meet you in 11 hours Good luck!
Lady wants to chat with you in 11 hours
Lady offers to move chat for 11 hours
Lady declined invitation, but explains why:
Thanks but I can't come. Thanks though! Appreciate it!
She's online and waiting for you!
Lady is late, will be at 12:30