Birth Date
Height
Weight
Eyes
Hair
Build
Glasses
She is
Smoke
Drink
2 October
170 cm 5' 7''
49 kg 108 lbs
hazel
light-brown
slim (slender)
No
right-handed
No
Never
Marital status
Single and No children
Want to have children?
will decide with my husband
I'm looking for
Marriage, Romance, Relationship, Dating, Traveling
Share your love with Sashenka!
Share your love with Sashenka!
Birth Date
City
Height
Weight
Eyes
Hair
Build
Glasses
She is
Smoke
Drink
I'm looking for
2 October
170 cm 5' 7''
49 kg 108 lbs
hazel
light-brown
slim (slender)
No
right-handed
No
Never
Marriage, Romance, Relationship, Dating, Traveling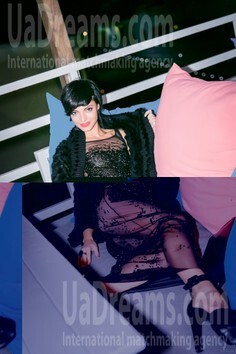 The type of man that I desire
It is hard to actually say that I want exactly this type of man because our heart will certainly tell us when we meet the right one. I know that I want my man to have some qualities that I value. I want my man to be kind, respectful, caring, attentive towards me and also the one who is not afraid to love and show that love in each action, each word and each sign. I want a romantic man who will share my romantic mood and we will be so in love that the outside world will not matter) I want the feelings to engulf us completely))
About my family
We all say that we love our family and enjoy the time we spend together and I am not an exception. My family is always there for me and they support all my decisions in life and I think it is important. My family is not big, I have a sister who is 6 years older but this difference does not make us less close to each other.
What I do in my leisure time?
When work is your hobby each working day can be like a leisure time for you. Do not get me wrong I enjoy my free time as well and when I have it I love to do sport, walk outside, exploring different things, bowling, fishing. I love to see new movies and even old ones. I love to listen to music especially the one that makes me dance and think about new moves and combinations to include in my work. I love to read different books and as all ladies I enjoy shopping ( even window shopping sometimes) When I have a chance I like to give myself a chance to enjoy the time in spa to relax.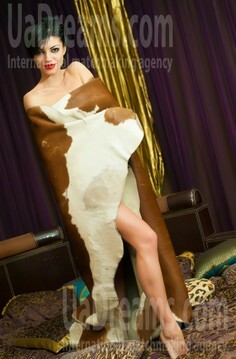 My typical day
I always say that when you start your day with a smile it will pay you with good mood and only positive outcomes in everything you do. Does it work for you? I start my day around 9 am but of course sometimes it can change. I like to enjoy my breakfast and can't go somewhere without eating something nutritious) I always have a training session in my day and of course my work that I enjoy doing and during that time I have plenty of training as well) Being a choreograph your mind is always searching for some new moves to teach your pupils and also to impress other people) In the evening time I like to have time to relax, read a book or meet with friends)
How would I describe myself
I think love is such a light feeling and it is an energy that makes you feel like you can fly! I want to be in love and enjoy life to the fullest. I am active, fun, cheerful. I love to discover new places and things to do. I love to enjoy dancing and teach other people to enjoy it. I was a gymnast for a long time so I know what it is like to compete)
Our personal opinion of this Lady
Such a vibrant, always positive and smiling lady who is able to make your mood escalate to a positive one just after spending some time together. Sashenka is looking for a good man who will complete her amazing personality and to create a wonderful family.
My future goals are
I think coming here and trying to use this site I already uncovered my main goal and for me right now it is important to find the one man who will be my beloved, who will help me to create that family I want and with who I will be enjoying each new experience, place that we discover. I achieved things in life already in my sport career and in my work career so I think it is a high time to think about love) Do you agree?)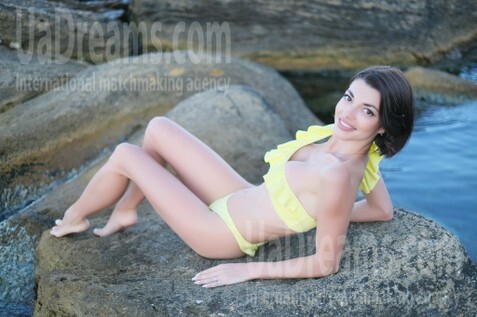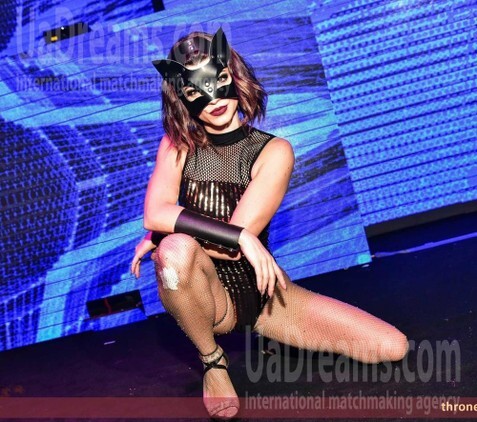 Lady will meet you in 11 hours Good luck!
Lady wants to chat with you in 11 hours
Lady offers to move chat for 11 hours
Lady declined invitation, but explains why:
Thanks but I can't come. Thanks though! Appreciate it!
She's online and waiting for you!
Lady is late, will be at 12:30