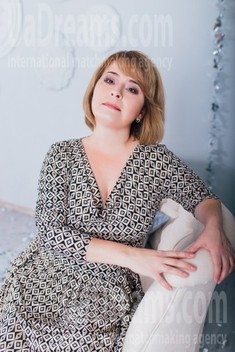 The type of man that I desire
I want to find a man with a good sense of humour, generous, kind and full of energy. He must love animals. I want him to accept me as I am, so without not trying to change me. He must be well-educated and intelligent as well. He should be ready for making compromises.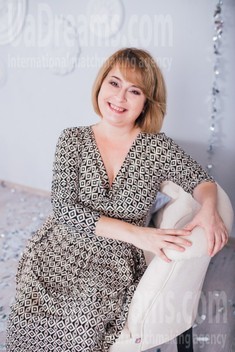 My future goals are
I want to find my soul mate and create a strong family with him. I want to develop professionally at my work and change the life of other people...My clients value me and say that I am a real professional. I want to open maybe in future my own hairdresser saloon in our city. I have a lot of experience in my occupation and I hope that I will manage it!.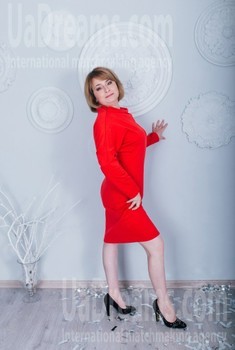 What I do in my leisure time?
I usually like to spend my free time with my sister and her kids). We are very close together as our parents are not with us already we try to keep in touch with each other as much as possible. I like to go to the movies and sing karaoke), unfortunately I am not a good singer, but I like to do it in order to raise my mood)). Besides I like reading...I have a lot of books by Steven King, he is my favorite writer).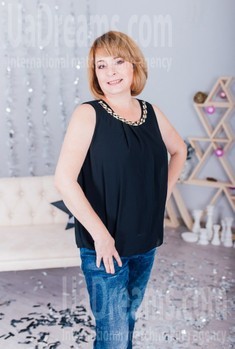 How would I describe myself
I guess that my close people can tell about me much better than me). Besides you can ask my clients at work or my colleagues.) It is really hard to talk about myself, but I can tell you for sure that they consider me to be very hard-working, loyal and a very kind person whom they can trust!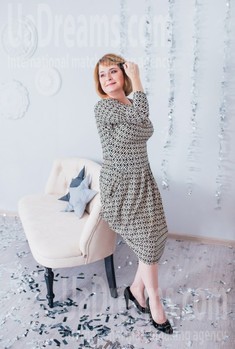 My typical day
My day starts early in the morning when I am woken up my cat Bony)). I feed him at first and then only I eat myself). I work not the whole day, only a half of the day and 3 times per week. As for my weekend I usually spend it with my sister and her family. I like to keep my apartment clean, that is why I often make a general cleaning of my whole dwelling)...I like to spend my time outdoors...There is a beautiful Dnieper river near my house.
About my family
I love my family a lot. My kids live far from me, but we keep in touch very often. My son Timothy works in Denmark and my daughter Maria is going to go abroad to earn money as well. My sister and her family live not far from me and I like to spend my free time with them. Very often we have a lot of fun!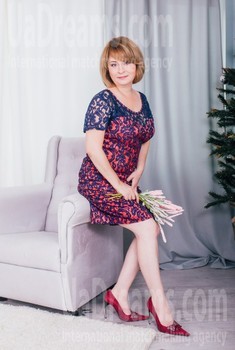 Our personal opinion of this Lady
The woman is really family oriented. She had already some experience in life and she knows what she wants in this life. She wants to be happy and she is ready to do everything for this. She is very kind, sincere and open lady. If you are ready for happiness - she will give it to you!)