New lady
lviv
Birth Date
Height
Weight
Eyes
Hair
Build
Glasses
She is
Smoke
Drink
28 August
175 cm 5' 9''
55 kg 123 lbs
blue
light-brown
slim (slender)
No
right-handed
No
Socially
University degree
Student
Marital status
Single and No children
Want to have children?
Yes, 2
I'm looking for
Marriage, Romance, Friendship, Relationship, Dating
Share your love with Sofi!
Share your love with Sofi!
Birth Date
City
Height
Weight
Eyes
Hair
Build
Glasses
She is
Smoke
Drink
I'm looking for
28 August
175 cm 5' 9''
55 kg 123 lbs
blue
light-brown
slim (slender)
No
right-handed
No
Socially
Marriage, Romance, Friendship, Relationship, Dating
University degree
Student
Marital status
Single and No children
Want to have children?
Yes, 2
My typical day
Love waking up first to make coffee and breakfast for all the family. Then there is time for myself and my morning spa procedures and the stretching. I go for a walk with my dog to the park, which is close to the house. Later I go to the university (when it was allowed as all the classes are online again) and start studying. I spend the evening either with friends or watching a movie.
What I do in my leisure time?
I love reading books which motivate; seeing friends; love exploring this world with my family. I also enjoy active rest (skiing, snowboarding); When I am at home and have at least 1 hour of free time, there would always be a delicious smell of some cinnamon apple or carrot cake around the house.
Our personal opinion of this Lady
Beautiful, well-educated girl with good sense of humor. So kind and sincere. The owner of the most beautiful smile.
How would I describe myself
I care more about inner development than about the "cover".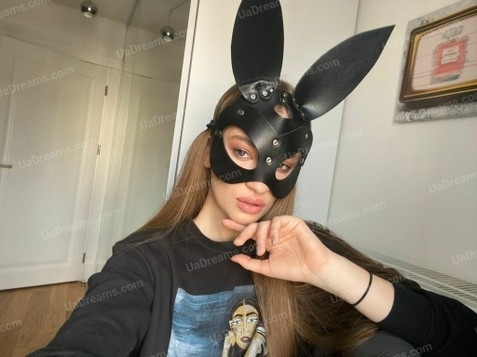 About my family
My family consists of 4 (mom, dad, brother, me) people and a dog (Yorkshire Terrier) Torie.
My future goals are
My goal in the future is to succeed in modeling career, successfully graduate from the university, find a good job in IT and achieve full financial independence.
The type of man that I desire
It is the mind and erudition, what attracts me in men. A sense of humor is the decisive.
Lady will meet you in 11 hours Good luck!
Lady wants to chat with you in 11 hours
Lady offers to move chat for 11 hours
Lady declined invitation, but explains why:
Thanks but I can't come. Thanks though! Appreciate it!
She's online and waiting for you!
Lady is late, will be at 12:30