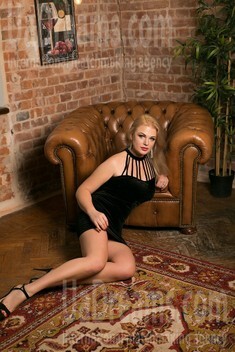 Our personal opinion of this Lady
Sofia is open and pleasant. She has a nice and charming appearance. Her heart is so kind that she can't pass any suffering creature by. So her character combines many good features which make her very attractive.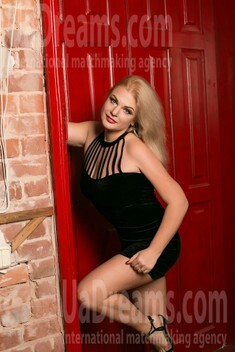 What I do in my leisure time?
I have got a dog and spending time with it brings me a good mood. Actually I love all animals and I try to help them as much as it is possible from my side. For example, I take part in caring after homeless dogs in the special shelter: make some cleaning, feeding and walking with the dogs. Besides, I am fond of watching psychological, thriller and detective films. Mostly I prefer to go to the cinema, especially if it's a movie premiere. But if there is no time, watching film on TV or in internet can be also acceptable. Additionally, spending time outdoors is enjoyable for me, I try to do it regularly.
See her fascinating movements and charming smile...
Feel as if it was your first date with this lady — it is worth 1000 pictures!
Watch this video for FREE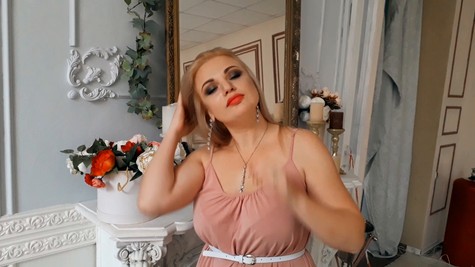 Get a much better idea of the lady's personality!
Discover her life and secrets no other men know :)
It's intriguing like finding an unknown world...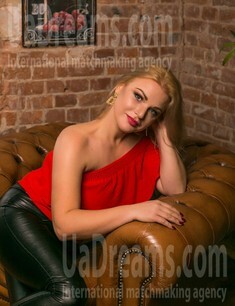 My future goals are
First of all, I plan to create a serious strong relationship in my future family. In addition, I would like to start some activities for personal development and self-realization. It can be taking some courses in beauty industry or improving my professional skills in accounting.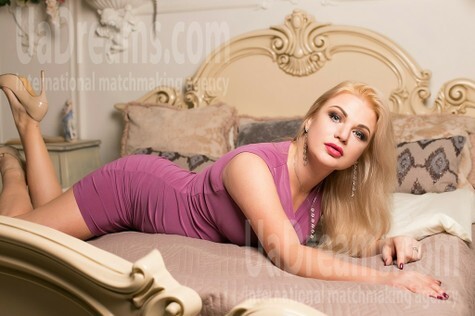 The type of man that I desire
I would like to meet a clever and wise man who has a good sense of humour. I need to trust him, so he should be responsible, confident and reliable. Attitude to animals is also important for me. Shortly speaking, the man should be my partner in all life activities.
How would I describe myself
From one side, I am a gentle and sensitive woman who enjoys cooking, house work and creating comfort at home. From the other side I am a goal-minded and quite an active woman. I like to improve my professional skills for training my brain all the time. I am fond of travelling and leaning new things about different countries and their traditions. I consider myself to be a friendly, responsive and kind person who is ready to help all around. In relations I prefer openness, I can't accept lies between partners. I try to notice good things around me without concentraiting on negative emotions.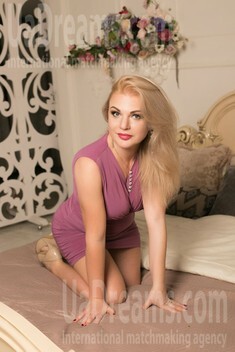 My typical day
My day starts from walking with my lovely dog, it also makes me take some fresh air. After coming home I try to do some morning exercises, it helps to keep myself in a good shape. I prefer to eat substantiation, but healthy food for breakfast, it gives me energy for all day. My job allows me to work both at home or at the office. So, depending on situation, I decide where I can do it. I don't need to work certain hours every day, so I can coordinate my time. Additionally to morning exercises, I try to go to gym regularly, at least two times a week. Having some spare time I don't forget my voluntary work of caring after homeless animals. I like to help them a lot. I want to keep my flat tidy all the time. I prefer to spend my evenings with my favourite hobby - bead embroidery, it makes me relax. Sometimes I can go somewhere with my friends. It can be cinema, theatre, some cafe, etc.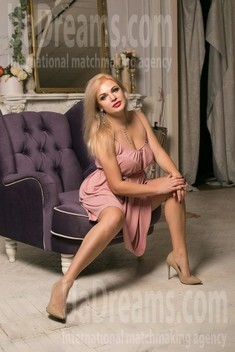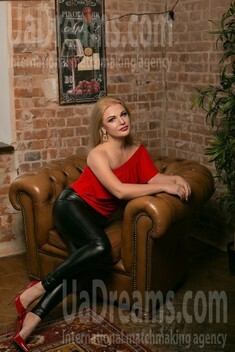 About my family
I was born in quite a big family. I was the third and the smallest child, my mother gave me birth when she was 41. My father worked as a milling machine assistant, my mother was a librarian. I've got so many good memories from my chidhood, my family was always friendly. But unfortunately I have already lost my parents and an elder brother. Now I have only 15-years-older sister. We are very close to each other and keep in touch all the time.