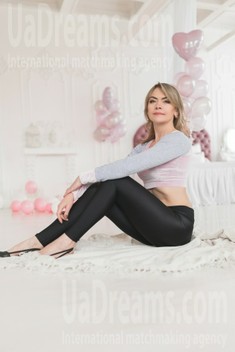 About my family
My family is loving and caring! Mom came from Russia, she is a mathematician, engineer, teacher. My dad is from Ukraine, he is a professional driver:) I have a sister, she is 12 years younger. My parents always respect each other's interests. They always listen and understand each other, this is love!))) I have the closest relationship with my sister and daughter! We easily rise, we always have many ideas, cheerful, positive:) My daughter is a smart and strong person:) She always has new ideas, she is loving and caring :) The main things that should be in the family are the ability to hear and accept each other, personal interests and own space. It is very important to be in love with each other and fidelity!)))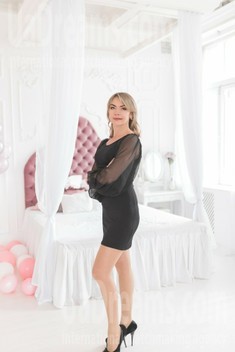 My typical day
Every morning I start with making a healthy and delicious breakfast! After all, I have to be an example for my students))) Then I go to work and I teach people Pole Dance! I really like my coach job because it is not just simply job for me, it is something more, I really enjoy it, and I like to help people to improve themselves and achieve their goals :) After that I do my other work on the computer - it's advertising :) It is pretty interesting too :) I like to spend my evenings with my family having a pleasant conversation:)
Get a much better idea of the lady's personality!
Discover her life and secrets no other men know :)
It's intriguing like finding an unknown world...


Domestic abilities
I really like to decorate the Christmas tree for Christmas! For me, Christmas is one of the brightest and most beautiful holidays. It's a family holiday :) On this holy Christmas day, we gather all the members of the family under one roof, at a huge festive table. On this holiday you can feel all the warmth and care that comes from everyone!))) I like to cook delicious food and make happy all my native people! I like to create a warm family atmosphere. A woman is the keeper of the hearth :) I like to go for a walk with my favorite dog- Alaskan Malamute:) Her name is Emma, she is playful, gentle, affable and always requires a lot of attention to herself :)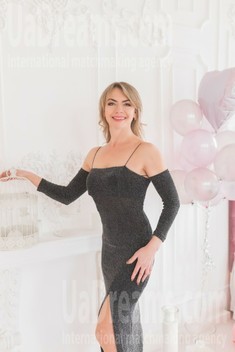 The type of man that I desire
I would like to meet an optimistic man with a good sense of humor! Because the sense of humor is so important in our life :) A good joke and a ridiculous phrase said in time can defuse any situation!))) Treat domestic troubles as fun, and such an approach, surprisingly, is more often more effective than the notorious serious conversations. I think so:) Each family is a unique small country!) The main thing is to have laughter in every country: loud laughter, and a provocative smile, and a funny chuckle, and a mysterious half-smile for special, intimate moments... I would like my man to be purposeful, kind, generous, caring, understanding:) Harmonious relationships are when you know your rights and do not forget about the rights of a partner, and when you do not infringe on each other's dignity... In any relationship, we must understand it is necessary to give a person not what you think is right, but what he wants first of all!))) Each of the partners should be able to talk about their needs, and each partner should listen to the feelings of the other ;)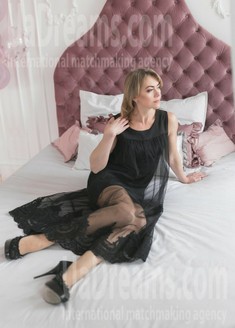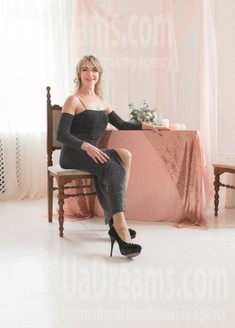 What I do in my leisure time?
When I get a free day I like to go out on the nature with family or friends! I try to look for ways, at least for a while, to separate from the modern world with its crazy tempo and try to be a little bit closer to nature:) It helps me to rest and regain strength. In order to learn to get rid of stress and distract from the turmoil of the modern world, we must recognize that our life is a part of a big system:) That is why, I am always balanced, happy, I live in harmony with my inner world :) I really like the modern theater, cinema, sports! I always enjoy a good show or movie ;) It brings a lot of positive emotions, and there is something to think about, to analyse!) Because every performance or film has its own idea and meaning!)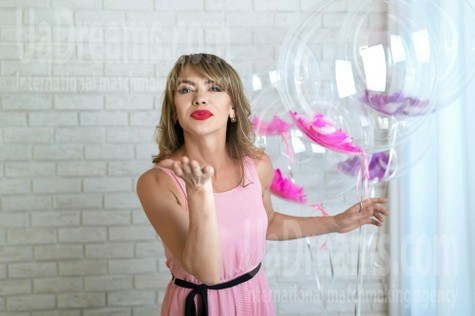 How would I describe myself
I'm easy-going, sociable, I like to learn everything new! I am always ready to help!) Love and health of family and friends are the most important things! I'm always looking for something new, interesting:) I can easily switch to various activities, I'm a versatile person :) I can listen and hear!) These are very important qualities for a person! I am a fitness coach in the direction of Pole Dance. Also, I do stretching exercises. I really like it because I see good results! This improves health, tightens the muscles of the body. I combined my hobbies with my work. This sport is very beautiful!))
My future goals are
One of my most important goals is to find a loved one with whom we will create a big and strong family! I want to be happy with my man and give him a good mood and make him smile every day!:) One of my goals is to learn English!) I'm learning the language now, and I believe I will be successful! I am a persistent person in this regard ;) I have one extreme desire, this is to jump with a parachute!)) A bit of extreme will never be superfluous)) With my man, I would like to travel a lot! I would like to visit different countries, to learn the culture of these countries and share all these emotions with my life companion!:)
Our personal opinion of this Lady
Svetlana is an amazing, unique woman, she is persuasive and attractive!) She is only one-of-a-kind :) She always has a friendly smile on her face and a good mood:) It is very interesting with her, she can support any topic)) She is not afraid to look silly and follow the rushes of her soul!)) Svetlana always has a perfectly straight posture, you can immediately see it is a coach in front of you !))) Svetlana is responsible, she always comes to rescue!) Sveta has her own zest! You can and want to solve her as a riddle :)