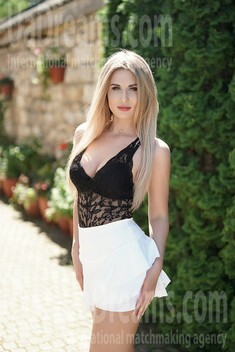 My future goals are
I want to finish my study. I already have some basic Medical education and recently received BA diploma in psychology. So I plan to continue for one more year and receive MA degree in this field. I want to be professional in what I do. But the biggest aim in my future is to build strong relations and create my own strong family. I also have such aim as to learn English...it is quite hard to do by myself, I think I will need to attend some school. I dream to reach this aim! I will try to do my best. Hope my future soul mate will help me.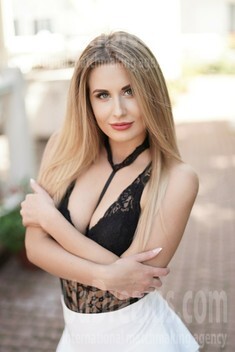 What I do in my leisure time?
Well I receive pleasure from everything I do during my day. That is why I start my morning with a smile :) I do my exercisers and prepare for study and for my day. After my classes I love to meet my friends and walk outdoors. When I return back home I prepare something for dinner and do some homework. I love reading books or watching interesting movies. I adore spending time on the fresh air also and would be happy to travel with my soul mate in future.
See her fascinating movements and charming smile...
Feel as if it was your first date with this lady — it is worth 1000 pictures!
Watch this video for FREE
My typical day
At this period of time I live with 2 other girls in a rent apartment. My parents live a bit far from the city and it is not comfortable for me as my University is situated in the centre. Well, I wake up early to make some morning exercisers and eat something light for breakfast. After my classes I do some homework or meet my girl friends. We go somewhere out. You know I am sweet tooth and adore eating differs cakes, chocolates and ice cream :) Also I attend gym, and dance classes. In the evening I do some masks for my face and body skin. I receive pleasure when my body is in a good shape.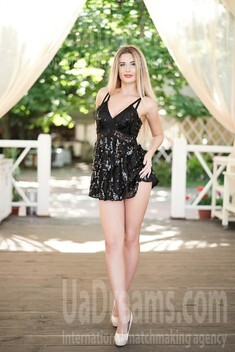 How would I describe myself
I am a normal lady from a good family. I adore to communicate with new people.But I may share my inner world and my secrets only with close people. It is very important for me to meet a man who will be the best friend for me and whom I will open my heart.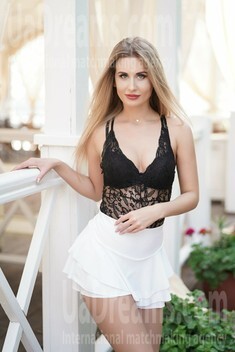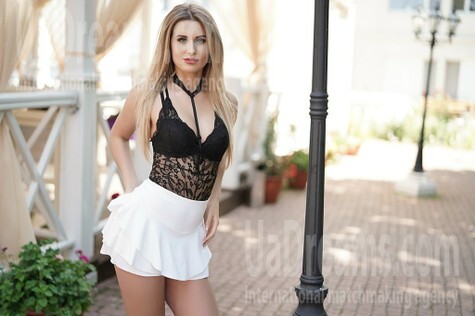 About my family
I have a big family: my parents and two sisters. One sister is older than me for 2 years, her name is Alyona. And other sister -Diana- is younger than me for 7 years. I love my family. Different things happen in our lives but we always try to be friendly, to solve everything together and I love weekends when we gather together and cook something tasty all together :) I adore to share my secrets with my elder sister. We are very good friends with Alyona. She understands me even better than our mom. Maybe because of the age. But at the same time mom is always very helpful with her advices!
Domestic abilities
At home I do everything that makes our house comfortable. My mom taught my sisters and me how to cook the most delicious dishes. She says this ability is the most important in building strong relations with man :) Once per week I do cleaning of my house. I like when everything is in order.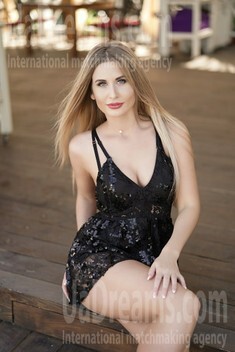 Our personal opinion of this Lady
This lady is very bright, intelligent, calm and has good manners. It is comfortable to stay in her company and it is very easy to start conversation with her. Don`t hesitate to try ;)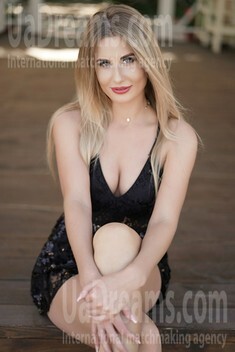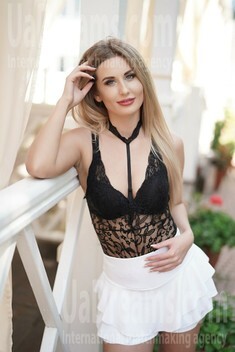 The type of man that I desire
The biggest desire is to meet a responsible man. I want to meet a man with strong character, who is family oriented. A man who will respect me and my family. With my man I want to create our own traditions and find more common interests so it would be not boring to stay with each other :) It is very important for me to meet a man who looks after himself, who pays attention to his health, I want us to live a long life together:)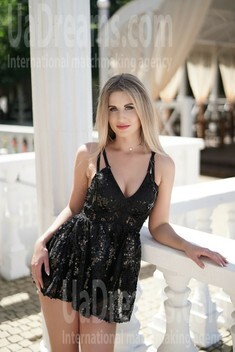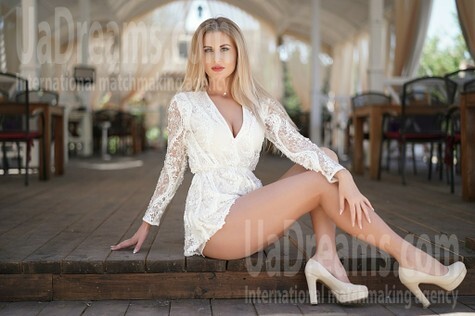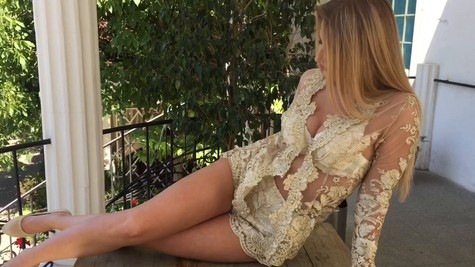 Get a much better idea of the lady's personality!
Discover her life and secrets no other men know :)
It's intriguing like finding an unknown world...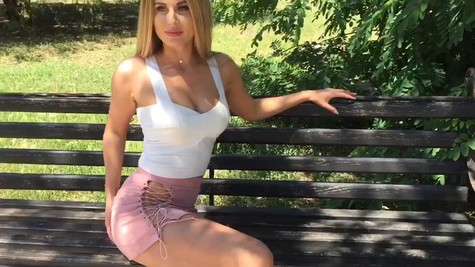 Get a much better idea of the lady's personality!
Discover her life and secrets no other men know :)
It's intriguing like finding an unknown world...