Birth Date
Height
Weight
Eyes
Hair
Build
Glasses
She is
Smoke
Drink
30 August
173cm 5' 8''
53 kg 117 lbs
green
brown
slim (slender)
No
left-handed
No
Sometimes
Birth Date
City
Height
Weight
Eyes
Hair
Build
Glasses
She is
Smoke
Drink
I'm looking for
30 August
173cm 5' 8''
53 kg 117 lbs
green
brown
slim (slender)
No
left-handed
No
Sometimes
Marriage, Romance, Relationship, Dating, Traveling
Field of activity
Services
Occupation
Fitness trainer
Marital status
Single and No children
Want to have children?
will decide with my husband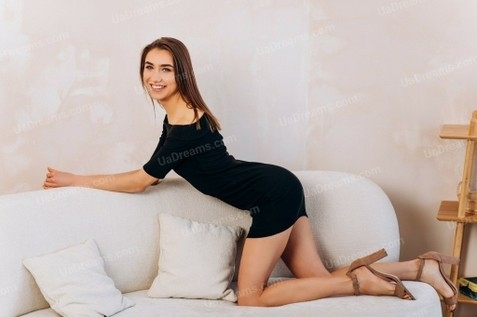 My future goals are
My goals and plans are very simple, I think it is very important to find a man with whom I will be able to create a strong and happy family. My parents taught me how to be a perfect wife, hehehe. Of course, I would like to continue doing my job, because I can't live without sports. I want to find someone I can love and we will take care of each other, building a strong connection. I want to think of us as a team, where we support each other and are honest with each other, so we will grow together and be the best that we can be!!!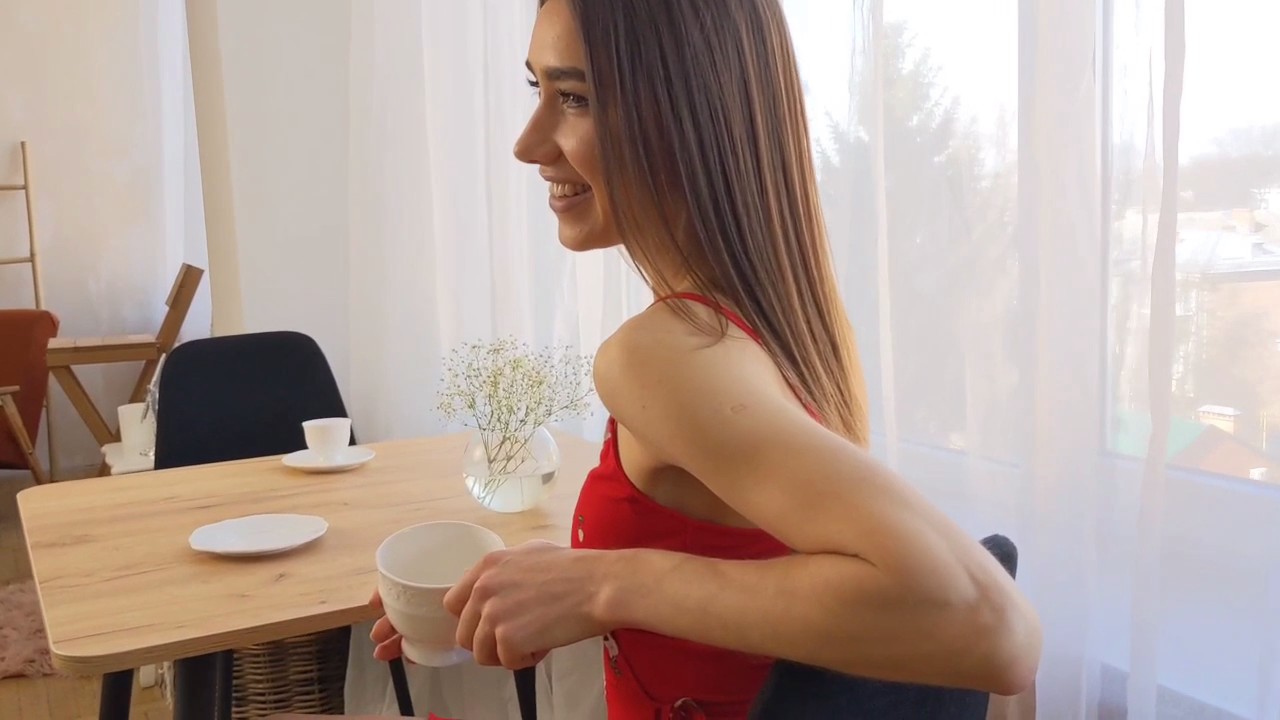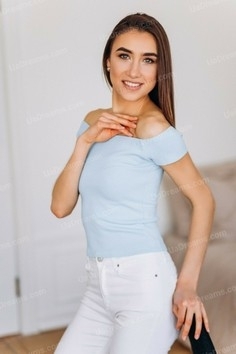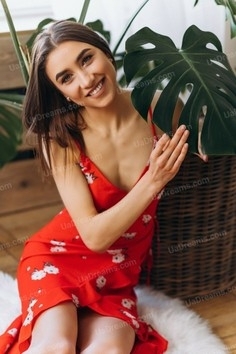 What I do in my leisure time?
I work as a fitness trainer. Sports is my passion and takes up most of my time. I am sociable, I like to spend time with family and friends. B-B-Q walks in the forest, riding a bike, listening to music. I like to do Yoga, and listen to my thoughts walking in the park. I think it is important to keep the body in a good shape. I do a lot of self-development for my spirit and my body. I like to cook, I find myself being a hospitable person.) I am happy to greet guests in my house.) I have a new, but favorite hobby - I study English, and I think soon I will reach my goal and be able to talk about any topic with my future husband.)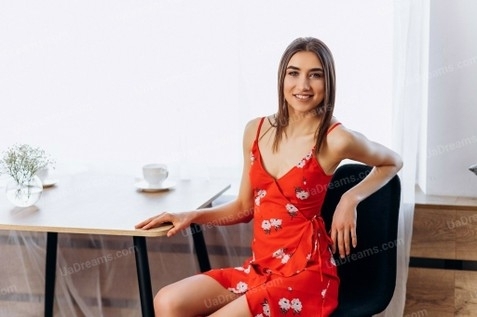 My typical day
Every morning I wake up with a smile, I make my perfect breakfast ( orange fresh, oatmeal pancake with fish or chicken and of course aromatic coffee. Morning run is a must )))) at any weather!!!!!!!))))) After working day I usually visit English school or dance classes. I don't like having lunch and dinner alone, so I always try to visit my parents or meet friends. In the evening I like to read a good book before going to bed, or just relax in front of the TV with my favorite TV show.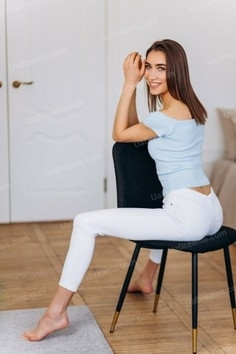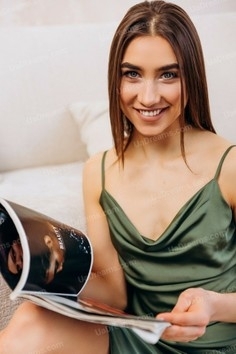 The type of man that I desire
I dream to meet a responsible, reliable, mature man. He has to know what he wants and know what makes him happy. That is important. I welcome kindness, sense of humor and I want my man to lead a healthy lifestyle. I want to be the one and the only one for my future husband. I am a faithful woman myself, and I am searching for the same quality in a man. Trust, respect, and honesty are essential in a relationship. I want our relationship to be filled with romance and passion.
About my family
I grew up in an awesome, loving traditional Ukrainian family. My Mom is a teacher, my father is a driver. My parents set the right example and family stereotype for me. My family means a lot to me. My parents are my support. I respect and adore my family. We are close-knit and my parents have always supported me in my endeavors. Gave me a lot of love and a happy carefree childhood. In my family, I value love, care for each other. Trust and warm relationships. The main rule is - there is nothing more important than a family!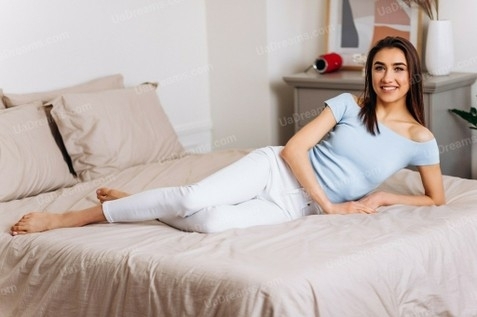 How would I describe myself
I think, the best in me is my willpower. I am hardworking, I have a lot of energy and desire for life. I am a sympathetic and kind person. I like to take care of someone. My credo for life is to be healthy and happy. I love animals, nature and sport!!! And I also have a spark of positiveness and I know how to love, that's what my friends say about me.) But, of course, I also have disadvantages, no one is perfect, hehe))) I will tell about the shortcomings later.))) But don't be afraid there are fewer disadvantages than merits.) I do think so).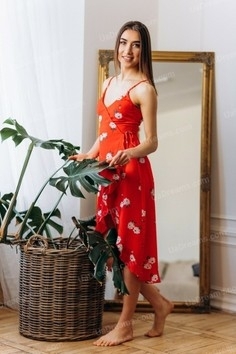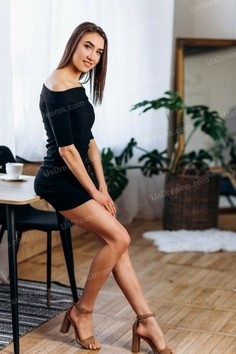 Our personal opinion of this Lady
This lady is kind, smiling, positive. Svetlana is a typical representative of a Ukrainian woman from a good family for whom family values ​​are important. It seems to us that such a girl was created to be a great wife and mother. She is romantic and gentle, leads a healthy and active lifestyle. Educated and has a great sense of humor.