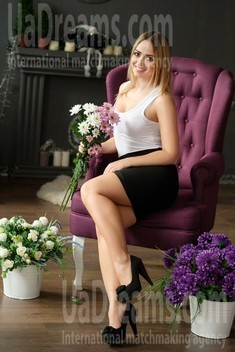 How would I describe myself
I will not be too modest:) I think I am caring, tender, beautiful, smart, purposeful and sexy:). Do you agree with these statements?:)
My future goals are
I want to create strong family! I feel that I am ready for this! Spiritual and intellectual development, financial well-being of my family! Family is on the first place for me! I want to share my inner energy with my partner!:)
See her fascinating movements and charming smile...
Feel as if it was your first date with this lady — it is worth 1000 pictures!
Watch this video for FREE
What I do in my leisure time?
My leisure time I like to spend usefully.:) I adore to read classic and fantasy books! To watch films and to take care of my flowers and cats. I spend much time with my best friends. I adore to enjoy life and to wait for love:).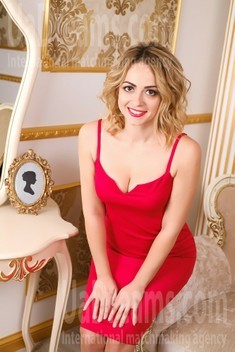 Our personal opinion of this Lady
Lady is very bright and smiling!:) Very communicative and ready to help and to pay attention to your problem:). Responsive and kind!
The type of man that I desire
I am looking for mature, self-contained, kind, caring man with good sense of humor! I am not looking for someone unusual or supernatural! I am looking for real man who will be always with me in good and in bad periods of our life!
Get a much better idea of the lady's personality!
Discover her life and secrets no other men know :)
It's intriguing like finding an unknown world...


About my family
My parents got married right after high school and they are still together!They carried the feeling of love and care of us through all life! I have younger sister, but the closest relations I have is with my mother! She is my best friend and she will support me in any situation!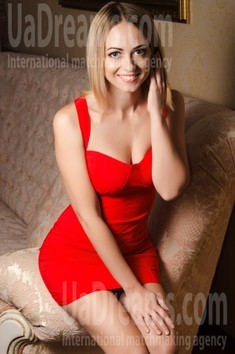 My typical day
My typical day is very standard. Necessarily coffee, then breakfast and work!:) After I can meet with friends or spend time at home, playing with my cat, making dinner, reading books.
Domestic abilities
I like experiments on kitchen!:) So be careful, my dinner can be very unusual:). Also I have many flowers, which also need attention and care. So I am amateur gardener:).