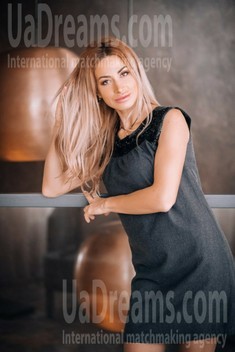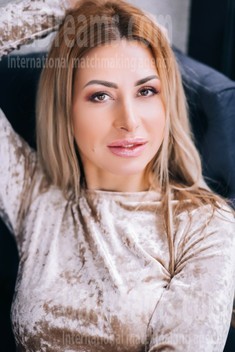 About my family
I grew up in a family of four: a father, a mother, my sister and I. Our house was filled with happiness, we shared lots of special moments together! My family is a kind of model to reach for in the future. We were raised in the atmosphere of love, respect towards each other. I'm very close with my older sister, my mom. I love being a mom myself. My son is my little world, I love to watch him grow. He's very active, he likes Lego and computer programming. I wish I met someone who would have the same desires as I have and we together will build one happy friendly family filled with love, children's laughter, and comfort!
See her fascinating movements and charming smile...
Feel as if it was your first date with this lady — it is worth 1000 pictures!
Watch this video for FREE
How would I describe myself
I can surely say that I know what I want and I believe I can achieve that. That is why I'm here. I'm searching for a reliable, self-confident, caring partner who will love me and who will accept my love and passion in return. Together we will come through anything and we will live a happy life of a family helping each other and supporting each other in the happy exciting periods and in the moments of sorrow. I'm pretty sure that my son will agree with my choice and if the man I'm to find will love him, the boy will be glad to find a new friend and second father for his life.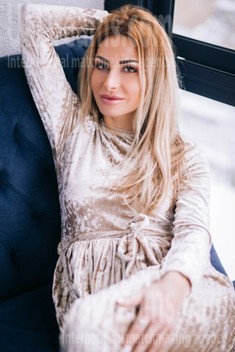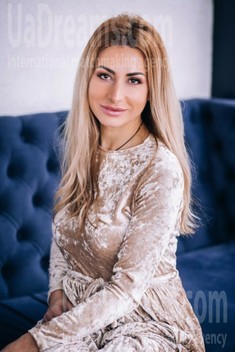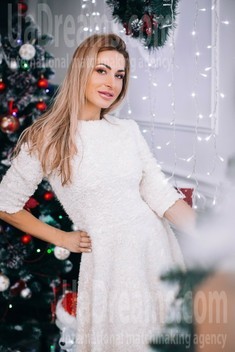 What I do in my leisure time?
I'm a hard worker, I live a very active life so I totally enjoy my leisure time. I love to be active at rest also:) I like hiking and everything related to tourism and outdoor activities. I love spending time outdoors, I like riding my bike (for long distances as well!). I'm fond of sports. Twice a week I go to the gym to stay fit, healthy and curvy;) I've got two domestic animals: a dog and a cat. I enjoy taking care of them. They are so happy and funny when I take them for a walk. I must say that seeing their happiness and excitement brings joy to my heart and smile to my face.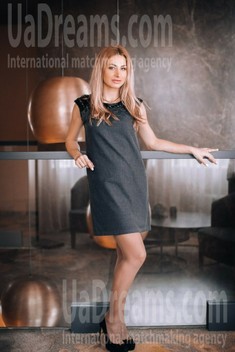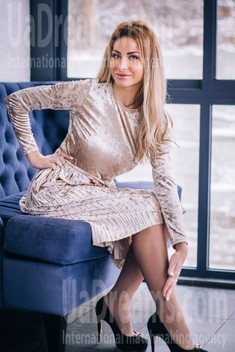 My typical day
My day usually begins with taking my son to school. I'm always in a rush because one of my fears is to miss something in my life. I'm afraid that I will not have time to realize my goals, so I'm used to moving fast and living my life as it was my last day on earth:) During the day I work (I'm a cosmetologist), then I take my child home from school, help him with his homework. Twice a week I go to the gym (I love these sports hours a lot!). I also take care of my cat and dog. These cuties are full members of our little family so I can't imagine my day without paying attention to them.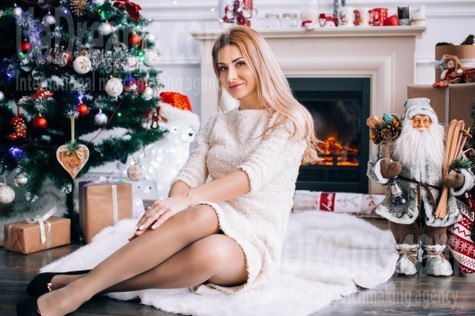 The type of man that I desire
By my side, I see a man who is in his middle age. He's self-confident, he doesn't have to rush to do anything as far as he's already achieved what he was willing for. My man is an intelligent, calm, respectable person. He's never rude, hysterical. We both share common likes, tastes, goals; we support each other. My man supports me and my decisions, he's happy with my achievements instead of being jealous. The main features which I want to see in my soul mate are trust, reliability, mutual understanding. And of course I'm searching for the man who will be able to let love rule in our lives:) I'm eager to find someone who will become both - a true friend and a passionate devoted lover, my soul mate for a lifetime.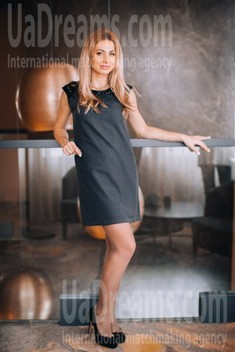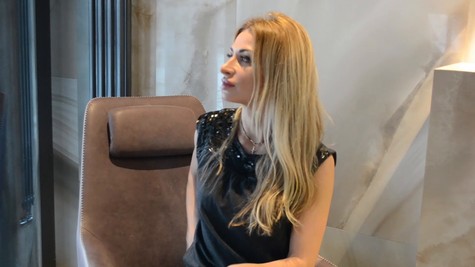 Get a much better idea of the lady's personality!
Discover her life and secrets no other men know :)
It's intriguing like finding an unknown world...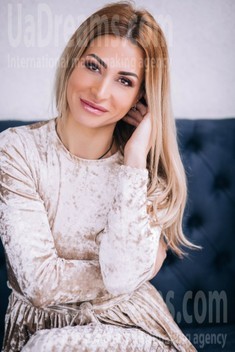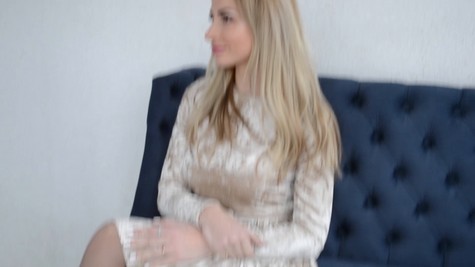 Get a much better idea of the lady's personality!
Discover her life and secrets no other men know :)
It's intriguing like finding an unknown world...


My future goals are
I work as a cosmetologist (privately) and I love my job for sure. One of my main goals is to open my own beauty salon. I do all I can to achieve that goal. But being all by myself is not very helpful. I'm sure that everyone needs his/her second half by his/her side and then that person can literally move the mountains. So, I'm in my search for a reliable loving and caring partner who will love, respect me and my child. I believe he will become my stable support in all my startups and he will be near me in case of falls down.
Our personal opinion of this Lady
The lady is totaly beautiful on the inside and outside. She's very optimistic, active, ready to take a new step in her life and in her son's living. She is very self-confident and positive, she is looking for a loving, intelligent man who will accept her main treasure - her son and who will be able to handle such a confident and active lady as she is. She is open to new relations and she will do whatever it takes to escape from loneliness and sadness of being all by herself. Svitlana is searching for a partner as well as for a good, devoted friend who will support her in their family life.