New lady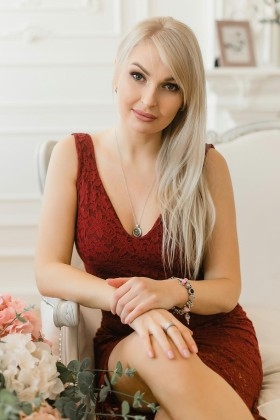 Birth Date
Height
Weight
Eyes
Hair
Build
Glasses
She is
Smoke
Drink
23 November
163cm 5' 4''
52 kg 114 lbs
blue
blonde
petite
No
right-handed
No
Socially
Field of activity
Services
Marital status
Single and I have children / 1 boy
Children age
10 y.o.22 March
Want to have children?
will decide with my husband
I'm looking for
Marriage, Romance, Relationship
Birth Date
City
Height
Weight
Eyes
Hair
Build
Glasses
She is
Smoke
Drink
I'm looking for
23 November
163cm 5' 4''
52 kg 114 lbs
blue
blonde
petite
No
right-handed
No
Socially
Marriage, Romance, Relationship
Field of activity
Services
Marital status
Single and I have children / 1 boy
Children age
10 y.o.22 March
Want to have children?
will decide with my husband
My Languages
Ukrainian
Speaks since childhood
Russian
Means is a native speaker, needs no help in speaking
English
Familiar with frequently used expressions and able to express oneself in everyday situations.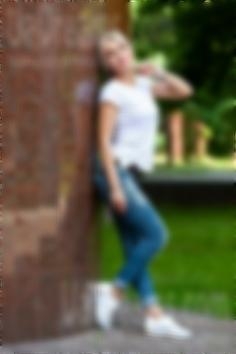 The type of man that I desire
A man of my dream has very kind eyes and a tender but deep voice, he is always a supportive and loving partner and a tender lover. He doesn't allow alcohol to replace his beloved people in his life, as it unfortunately happened with my ex relationships. He is a devoted and loyal person and he always makes me feel his love. I know that it is quite a long list of traits, but I hope it is not hard to find a man's personality in a man from other country, because here in Ukraine it seems to be an impossible task, unfortunately. I dream of mutual and shared love, and I hope to find a man, who will have the same dream.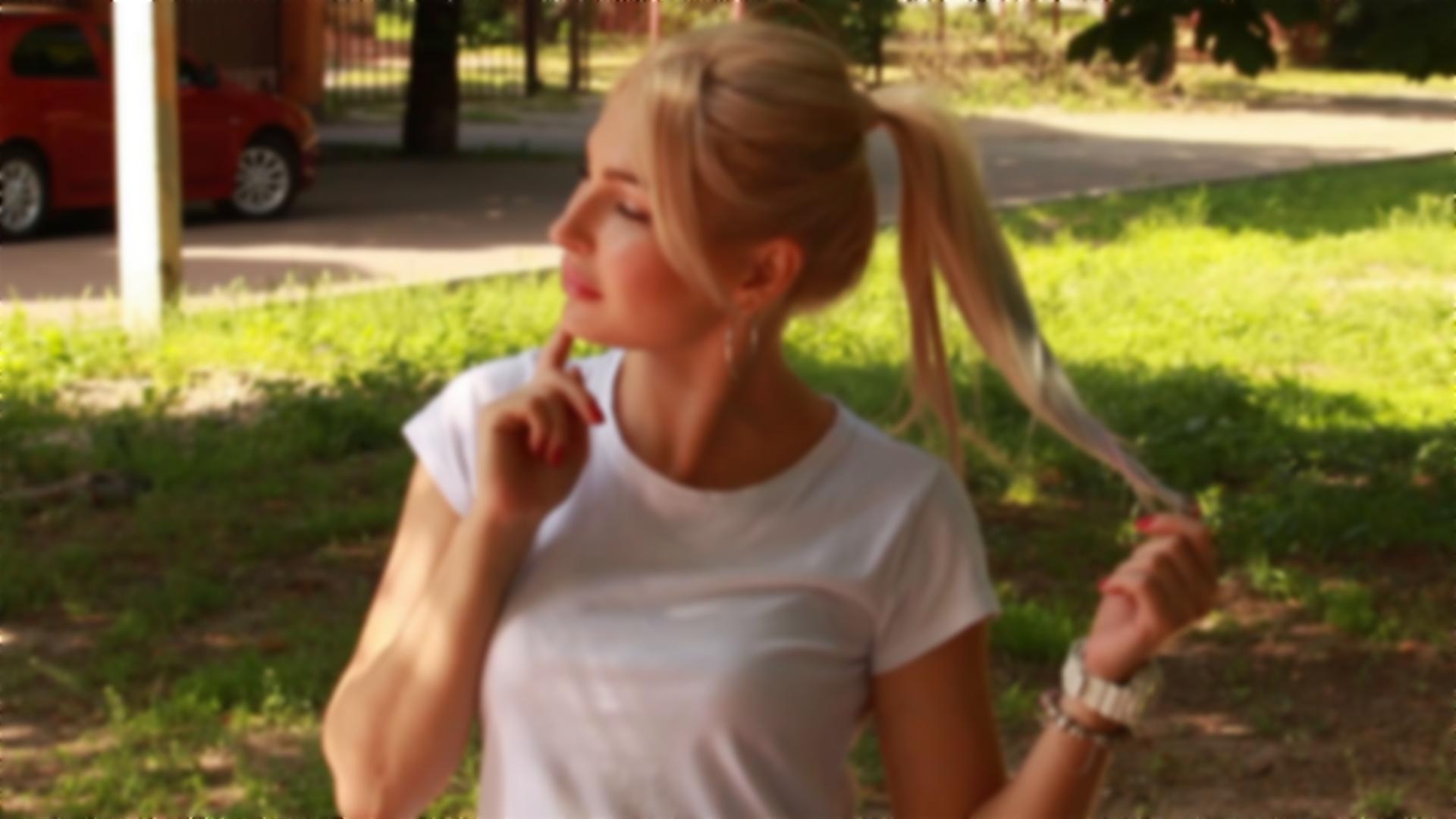 How would I describe myself
I think that I am a sincere and open lady, I have strong family values and I am an interesting personality. I dream of a man, who would love me and who will appreciate the love I want to give him. It is hard to speak about myself, but I will be glad to answer any questions, I have nothing to hide :)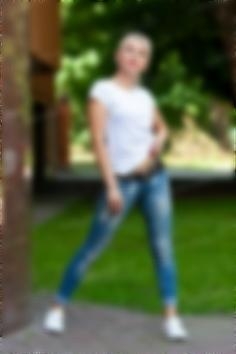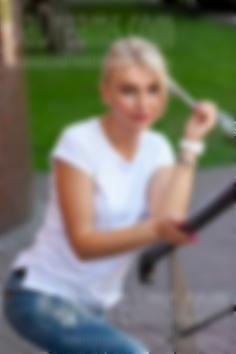 What I do in my leisure time?
I am a single mother, so I do not often have my private leisure time actually. I try to spend time with my son whenever I can. Ostap, my son, is a very nice and active boy, he loves swimming and riding a bicycle or scooter, so we often ride together. As for the pastime that I enjoy personally, I love reading, I love traveling, I love sports and I adore painting in oils. I can say that I have a very good and rewarding profession, so I do not mind learning something new in it in my leisure time, I often attend lessons and master-classes of more famous stylists.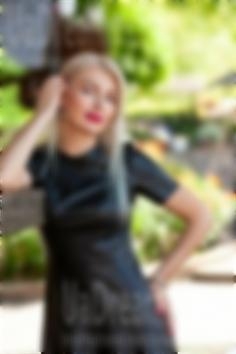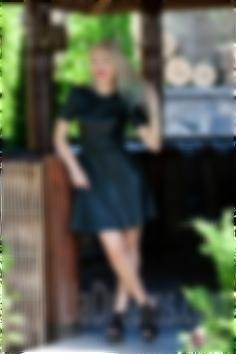 About my family
My childhood was not that careless, I was a happy child from the moment of my birth till the day when I turned 14 and my parents told me that they are divorcing. That was the moment when everything changed. I lived with my mother and her new husband, but when I turned 18 I left and started renting my own place. Well it was just a room in the dormitory, but it was mine:) I keep in contact with my mother and her new family, as well as my father's new family, but we are not very close. I always thought that I would never allow my child to grow without a father, but sometimes life is not going as we have planned it to. I know for sure that I need a man, who will be able to accept Ostap as his own son, and who will never make him feel unwelcome in our home.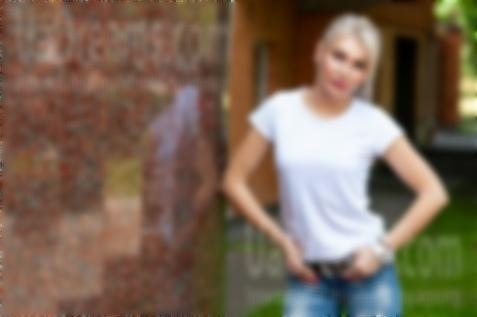 My typical day
My morning starts with a shower and breakfast for me and my son. Then I take him to school and run to work. It takes around 10 min for me to get to work as I live not far. I have a car, so I can enjoy my favorite music on my way to work. Normally I have a full day at work, I often work six days a week also, I know that is a lot of work, but I do not have much of personal life to come home to, so I am keeping myself busy at work, and I love my work, so it is not hard for me. In the evening I spend time with my son or enjoy one of my hobbies.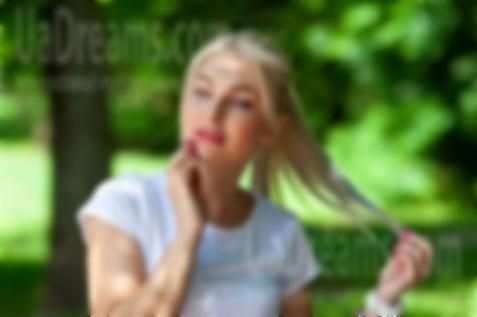 My future goals are
I dream of having a nice house, which would be a home, home where love lives and where people are happy to be together and to spend time together. I want to be a loving and tender wife for my future husband and the best mother for my son. I might consider a possibility of having another child, but only if I will be sure that my beloved wants to have a child and that we are going to be together forever. I want to develop my professional skills, I am already teaching fresh specialists to be a hair stylist, but this profession is very up-to-date and if you want to be the best, you should stay updated with new tendencies and technologies.